Bitcoin, Ethereum Hit New ATHs One Day Before Coinbase Listing
The most popular cryptocurrency, bitcoin (BTC) has started discovering its new all-time highs (ATHs), moving above USD 63,000 for the first time in its history and liquidating almost USD 200m in short trading positions in one hour. The native token of the largest smart contract platform, Ethereum (ETH), reached its new ATH also.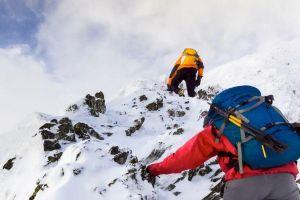 At 16:52 UTC, BTC is trading at around USD 63,194, correcting lower from USD 63,579, reached earlier today. The price is up by 5% in a day and 7.5% in a week. It increased by 3% in a month and 813% in a year.
BTC hit its previous ATH on March 13, reaching USD 61,712 (per Coingecko), and it surpassed this level one day before a direct listing by the largest US crypto exchange, Coinbase.
"The run in the price of Bitcoin is remarkably being fueled by two core fundamental events which include the upcoming public listing of Coinbase cryptocurrency exchange, as well as the growing list of firms pressing on the SEC for an ETF product," Nick Spanos, Co-founder of Zap.org, a platform for tokenizing services and curating service providers with a focus on oracle services, told Cryptonews.com.
At the same time, ETH is up by 7% in a day and 8.5% in a week, trading at USD 2,275 after it hit its new all-time high (per Coingecko) of USD 2,292 earlier today. The price is up by 18% in a month and 1,333% in a year.
ETH's trading volume hit USD 32bn in the past 24 hours, compared with BTC's USD 63bn.
"While both might appear to be seeing a commensurate run, ethereum has to a large extent broken its correlation with BTC and charts its own course as observed in the past weeks. Ahead of the EIP 1559 upgrade coming in July, as well as the eventual rollout of the Ethereum 2.0, ETH bulls are somewhat inspired to push the coin to a high of USD 2,500 in the short term, and over USD 3,000 by the end of the second quarter," Konstantin Anissimov, Executive Director at the CEX.IO trading platform, told Cryptonews.com.
Before hitting its new ATH today, BTC was consolidating over the last month, while altcoins have hit fresh yearly highs.
"This is healthy consolidation for bitcoin given that we have already hit close to 100% YTD return on BTC and the market needed to take a pause," Pankaj Balani, CEO and Co-founder of Delta Exchange, a crypto derivatives exchange, said in an emailed comment.
According to him, a successful break out above the USD 60,000 level can push BTC towards USD 65,000 while it also might challenge the USD 70,000 - USD 75,000 levels.
"The digital token space continues to see tremendous growth and technological advances against a backdrop of increasing institutional adoption and Wall Street's embrace of blockchain-based businesses. As a result of the growing demand in DeFi, tokens other than bitcoin are expanding their reach, with select tokens emerging as front runners due to their efficiency and utility," Paolo Ardoino, Chief Technology Officer of Bitfinex, added.
Meanwhile, according to Alexander Vasiliev, Co-founder and CCO of the payments network Mercuryo, the fact that BTC has gone big in Turkey as the country's economic turmoil continues also shouldn't be ignored.
"And, with BTC mining constantly being criticized for energy use, the plan to make it go green also could have contributed to the coin's price surge," he said, adding that "at this point, no one can tell how far up BTC will go, but the hype about the USD 400,000 price might actually push it to this level."
Senior Commodity Strategist at Bloomberg Intelligence, Mike McGlone, recently argued that if BTC repeats its previous patterns the price would approach the USD 400,000 level.
___
Reactions:
_____
Learn more:
- Traders Issue Warnings as Altcoins are Booming and Bitcoin Consolidates
- Unlike Bitcoin, Ethereum's ATH Was Driven by Relatively Small Demand - Analyst
- Bitcoin Is More 'Public' Money than Central Bank-Issued Fiat Currencies
- With Banks Turning to Bitcoin, Is It Finally Time to Long the Bankers?
- Coinbase Listing Won't Help Bitcoin Price - Analyst
- Bitcoin Faces Hedge Test Amid Rising Inflation Concerns
- Bitcoin Market Changed 'Radically' & Volatility Decline Attracts Institutions
- Bitcoin to Be Worth Millions by 2023, ETH Above USD 2K by 2022 - Kraken CEO
- Institutions & Retail Compete For Bitcoin - Whose Hands Are Stronger?
___
(Updated at 08:42 UTC with additional comments, details. Updated at 09:27 UTC: updates throughout the entire text. Updated at 10:47 UTC with the latest market data. Updated at 16:58 UTC with the latest market data and reactions.)
---