Bitcoin Gets its First 'A' Rating
In an update from financial ratings agency Weiss Ratings on Monday, the firm said it has upgraded Bitcoin to an A-, and given it a "strong buy" recommendation.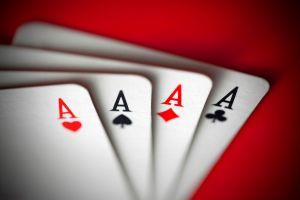 Weiss Ratings first became known to the cryptoverse in January of 2018 when it became the first traditional ratings agency to assign ratings to Bitcoin and other cryptocurrencies. In its first set of ratings, Ethereum received a B while bitcoin only received a C+, prompting angry reactions from the community.
In January last year, the company said that "the risk of investing in Bitcoin was off the charts," while adding that "its technology was outdated, and that its network was clogged." In 2018, bitcoin price crashed by more than 70%.
"Now, however, our model is telling us precisely the opposite," Martin D. Weiss, the founder of the firm, said in a note to their clients.
"After touching bottom in December, Bitcoin quadrupled in value in less than 190 days. And today, the reward it delivers investors outweighs the risks. Its technology has been upgraded. Its network is back to normal. This was not an overnight event," he added.
However, instead of rushing to buy immediately, Weiss advised to "wait for a normal correction" before getting in.
_______
Bitcoin summary
Investment Risk/Reward
Risk: Fair
Reward: Excellent
Risk/Reward: Grade B
Technology/Adoption
Technology: Good
Adoption: Excellent
Technology/Adoption: Grade A
Source: Weiss Ratings
____________________________________
____________________________________
Bitcoin traded up strongly on Monday with an increase of almost 6% over the past 24 hours (13:56 UTC).
Bitcoin is currently the only cryptocurrency with an A rating from Weiss, with Ethereum following next with a B+ rating, while XRP and Litecoin are each assigned a B- rating.
Top coins rated by Weiss Ratings: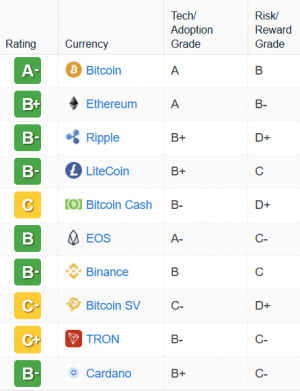 __
Read more: Best of Crypto Volatility: '80% Correction' or 'New Parabola'
---