Bitcoin ETF Still Far Away, VanEck CEO Says
A bitcoin-backed exchange-traded fund (ETF) may not come as soon as many crypto fans hope, at least if we are to believe the CEO of one of the largest ETF providers in the U.S., VanEck Associates.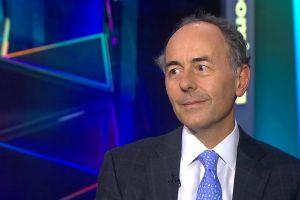 "I agree with some commentators, I don't see a bitcoin ETF being approved any time soon," Jan van Eck, CEO of VanEck Associates, said in an interview with Bloomberg TV on Wednesday.
In the wide-ranging interview that touched on many different aspects of the company's ETF business, van Eck also said that he believes financial institutions will be able to get the exposure to bitcoin they are seeking, although he expressed doubt as to whether that would be a good idea for retail investors, or the general public.
"Yes, vehicles that allow QIBs [qualified institutional buyers] or accredited investors to access it, that's fine. But still [with an ETF], you'd have tens of millions of retail Americans invested with no regulatory protection…," the CEO said.
In the past, much hope and optimism has been associated with the VanEck brand in the crypto community, as many believed it would become the first ETF provider to launch an ETF backed by physical bitcoins in the U.S. However, progress on that front has been slow, and companies have struggled to meet the demands of the U.S. Securities and Exchange Commission.
Despite a bitcoin ETF approval still remaining just a dream for many bitcoin holders, others argue that an ETF is becoming increasingly irrelevant, as "we're increasingly seeing that retail brokerages are going to offer bitcoin to their clients." Also, some experts warned that an approved ETF "might cause more problems than it's worth."
Meanwhile, a new survey by fund operator Bitwise that is unsuccessfully trying to launch its own bitcoin ETF, has found that financial advisors in the U.S. would be keen to put their clients' money into crypto ETFs – hinting that should bitcoin ETFs become easily available, widespread BTC adoption could follow.
___
Learn more: Bitcoin ETF May Be Approved in 2021 and Will Bring a Host of Benefits
---