Bitcoin Enters Price Discovery Mode, Lures Gold Investors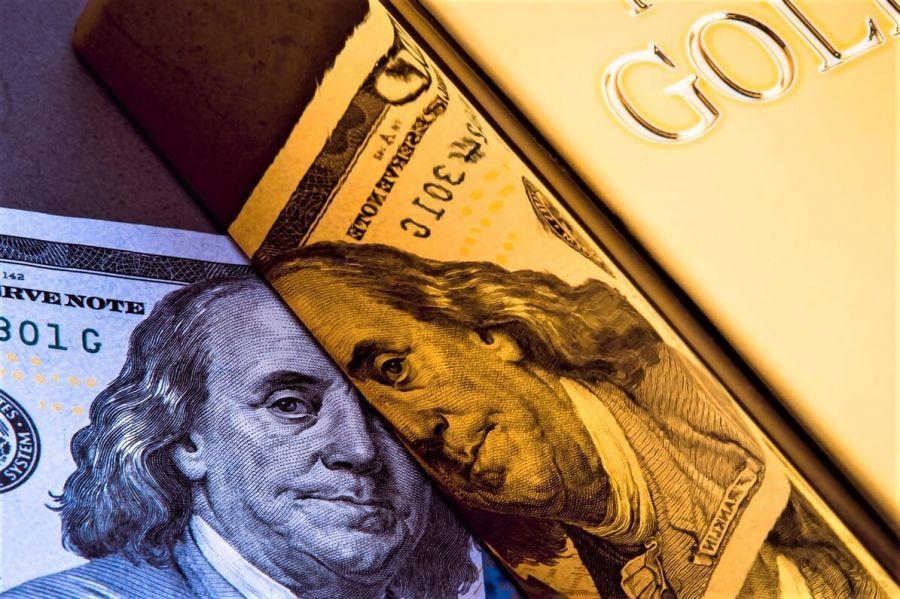 With the price of bitcoin (BTC) on Wednesday reaching an all-time high above USD 67,000, the number one cryptocurrency is now in "unchartered territory" and entering "price discovery mode" while at the same time gold investors are increasingly rotating into BTC.
Commenting on the current bull-run in bitcoin, Mikkel Morch, Executive Director & Risk Management at crypto hedge fund ARK36, said that the market is now trying to establish a new price level for bitcoin in a process often referred to as "price discovery."
"While a new all-time high is always a good moment to pause and celebrate for the bitcoin bulls, it is important to recognize that the second leg of this bull market is in reality only about to start," Morch said in an emailed comment to Cryptonews.com.
He added that bitcoin is currently "riding a wave of extremely positive fundamentals" and that on-chain data now looks stronger than during the last all-time high from April, with long-term holders holding on to their coins, creating "perfect conditions for a supply squeeze."
"All things considered, we are entering a completely uncharted territory with bitcoin in the price discovery mode where even a 6-digit price tag isn't off the table anymore," the crypto hedge fund manager said.
On the same note, strategists at investment bank JPMorgan also said bitcoin looks strong at the moment, although they opined that it is inflation concerns, rather than Tuesday's launch of a bitcoin exchange-traded fund (ETF) that is really propelling the bitcoin price higher at the moment.
"By itself, the launch of BITO is unlikely to trigger a new phase of significantly more fresh capital entering bitcoin," strategists at the bank wrote in a private note, referring to the newly launched bitcoin ETF, according to Bloomberg.
The strategists added that "the perception of bitcoin as a better inflation hedge than gold" is the real reason for the rising prices, and that this has triggered "a shift away from gold ETFs into bitcoin funds since September."
The theme of a shift away from gold and over to cryptocurrencies was also covered by the Financial Times on Thursday, with the newspaper noting that more than USD 10bn has been pulled from the biggest gold ETF, SPDR Gold Shares (GLD), this year.
"There is an inclination now to look to bitcoin as a portfolio diversifier, with inflation being one of the catalysts," Mohamed El-Erian, president of Queens' College and Chief Economic Adviser to Allianz, told the Financial Times, adding that "bitcoin has attracted money away from gold."
In the past 12 months, gold dropped by 82% against BTC, per MicroStrategy data.

The comments from the highly regarded economist came on the same day as the legendary trader and hedge fund manager Paul Tudor Jones told CNBC that inflation is here to stay, and that he prefers cryptocurrencies over gold to protect against it.
"Clearly, there's a place for crypto. Clearly, it's winning the race against gold at the moment," said Jones, who has previously expressed a wish to have 5% of his portfolio in bitcoin.
And although the market for bitcoin does look bullish at the moment, a pullback is possible as traders choose to take profits after the all-time high.
In the past few days, traders were starting to pay high rates to borrow to buy BTC futures, "and that's a sign that we could be a bit overextended, and there could be a pullback to come," Matt Dibb, Chief Operating Officer of Singapore-based Stack Funds, told Reuters.
However, such a pullback is unlikely to be very deep, Noelle Acheson, head of market insights at Genesis Global Trading, told Bloomberg in a separate article.
"However, even if there is some selloff, it is unlikely to be as deep or lasting as the previous examples because of where we are in the market cycle. In both previous cases, the market was already frothy and showing signs of exhaustion – that is not the case this time around," Acheson said.
According to Dibb, BTC might hit "USD 80,000 or USD 90,000 by the end of this year easy, but that won't be without volatility."
"Moving forward we expect more upside from BTC in the coming months, since Q4 is historically the best for BTC in terms of performance. Moreover, the fact that the ETF approval was not seen as a sell the news event bodes well for the market. It wouldn't be surprising to see BTC test the range around USD 70,000 before consolidating a bit while altcoins rally anew," Joe DiPasquale, CEO of BitBull Capital, said in a note to Cryptonews.com.
At 13:50 UTC, BTC trades at USD 65,586 and is unchanged in a day and up by 13% in a week. However, the price is still above the previous all-time high of about USD 64,800 from April this year, indicating that the market still has confidence in the rally.

___
Learn more:
- Bitcoin Skyrockets, Smashes Through USD 67,000
- Institutional Crypto Adoption: Three Factors to Watch

- 'Extreme Volatility' Expected as Bitcoin Investors Learn to Value It
- Bitcoin Price to Face Another Test as Central Banks Eye Rate Hikes
---