Bitcoin Breaks Key Resistance, Crosses USD 47K as Terra Buys More BTC, Liquidations Soar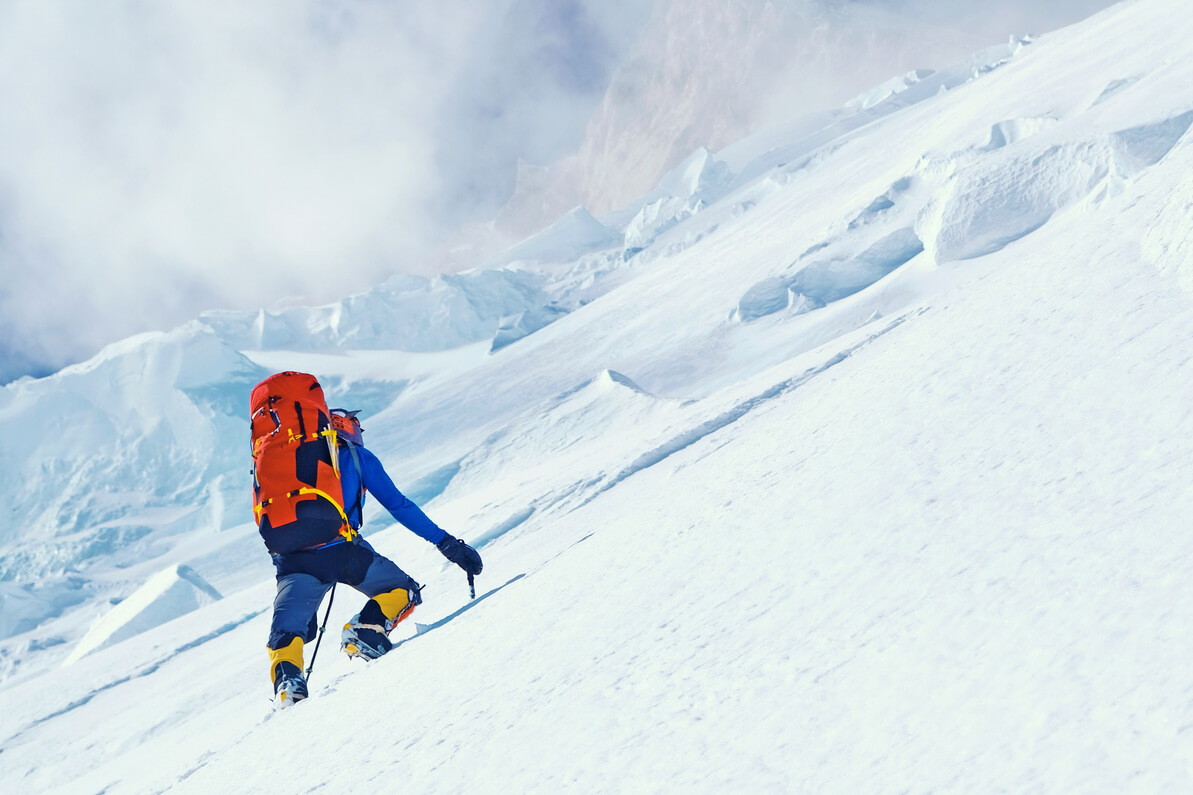 Bitcoin (BTC) broke through a key resistance level and reached a price well above USD 47,000 overnight. The gain was supported by Terra (LUNA)'s continued buying of BTC and by high liquidations of leveraged short positions.
The number one cryptocurrency on Monday reached a high of USD 47,650, before settling just above the USD 47,000 mark as of 10:07 UTC. The current price means that bitcoin is up 5.7% for the past 24 hours and 14% for the past 7 days.
The USD 45,000 area has acted as strong resistance for the bitcoin price throughout 2022, and a break through this level is thus seen as an important bullish sign for the cryptocurrency.
Notably, the latest gain for bitcoin means that the coin is now essentially flat for the year, after having remained lower than its price on January 1 2022 every day of this year.
BTC/USD year-to-date: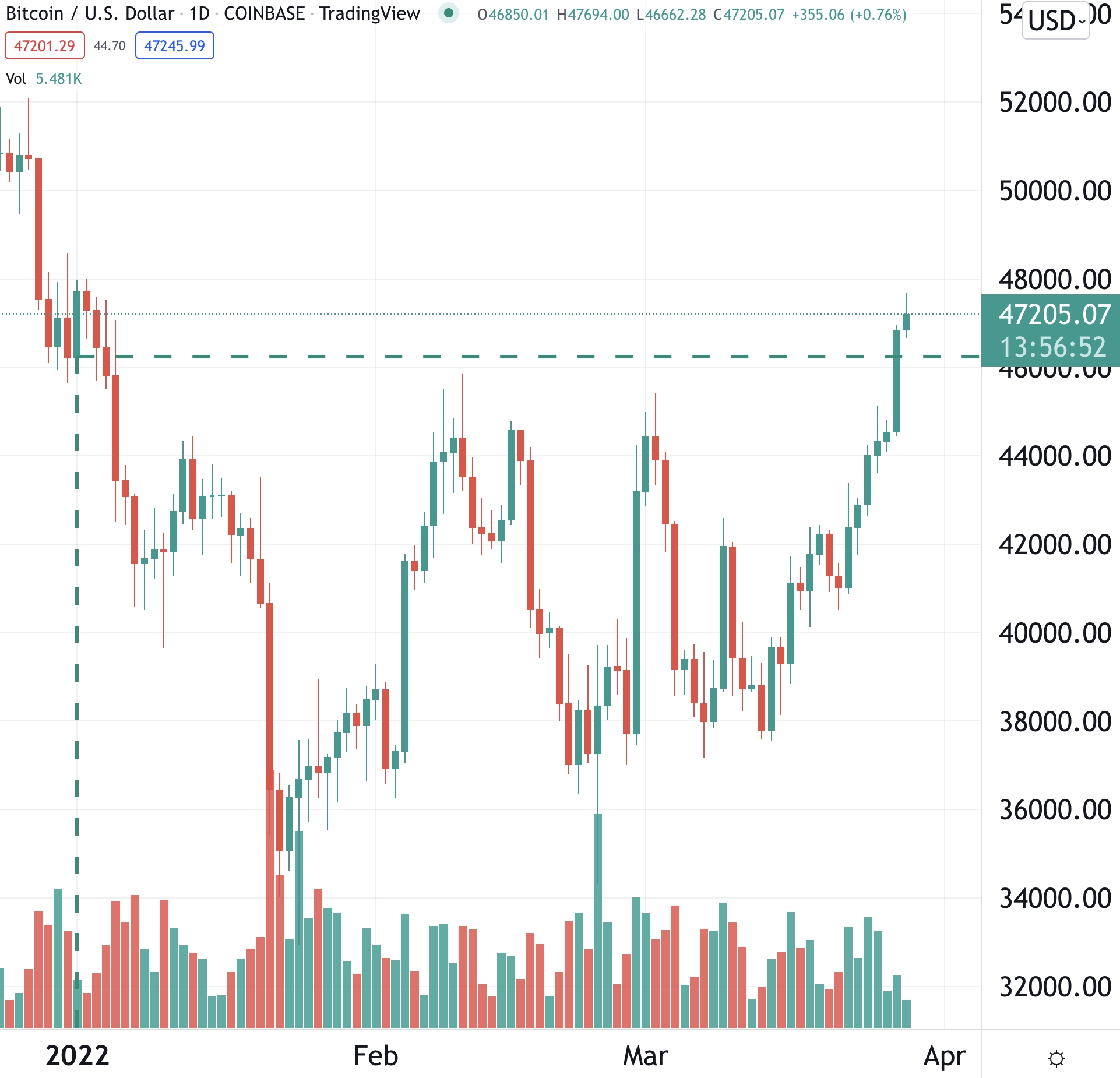 Today's strong gain for bitcoin was supported by an ongoing buying spree by Luna Foundation Guard, the foundation behind the stablecoin protocol Terra.
Terra earlier this year unveiled a plan to partly back its stablecoin UST with bitcoin.
Although not officially confirmed by the team, the purchases have been added to a wallet that OKLink has marked as belonging to Luna Foundation Guard. The latest purchase now appears to have been made on Monday morning with BTC 2,830 added, after a break over the weekend.
The balance of the bitcoin wallet has climbed steadily since March 21, and now holds close to BTC 27,785, worth some USD 1.3bn.
Terra founder Do Kwon has previously said that UST will eventually be backed by more than USD 10bn in BTC reserves.
Luna Foundation Guard's BTC wallet balance: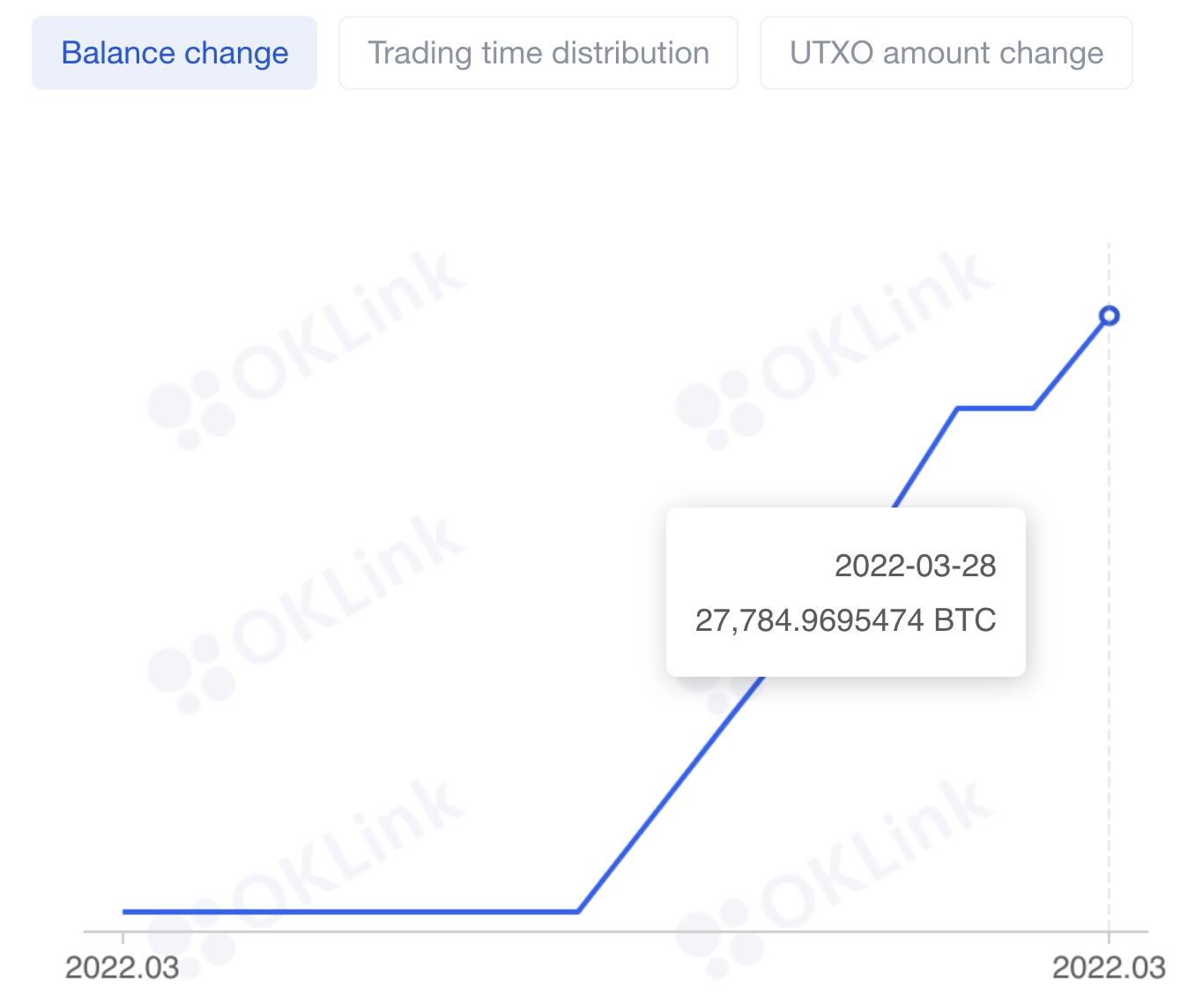 Meanwhile, the surge in the bitcoin price overnight was also supported by a high number of liquidations of leveraged short positions.
According to data from Coinglass, more than USD 114.7m in bitcoin short positions were liquidated in the 12 hours between noon and midnight UTC time on Sunday, marking the largest short liquidation in a 12-hour period in a month.
This large number of liquidations last night was followed by another USD 28m in short liquidations between midnight and 10:07 UTC on Monday, as the price continued to climb.
Bitcoin derivatives liquidations: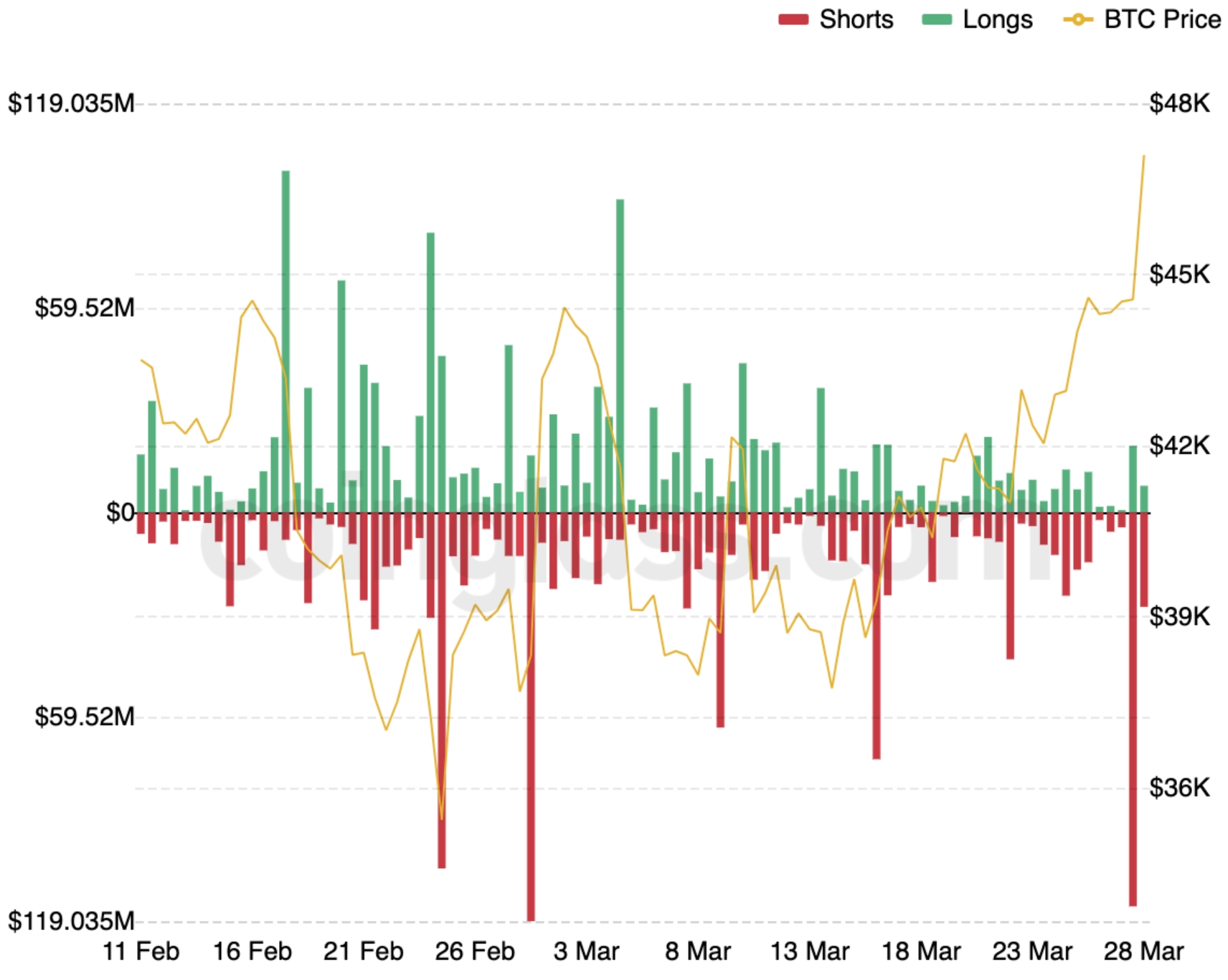 According to bitcoin analyst and founder of consulting firm 21st Paradigm, Dylan LeClair, the latest price surge for bitcoin was accompanied by a fall in open interest in the bitcoin derivatives market of BTC 16,000. That makes the latest rise "a [USD] 700 million short squeeze," the analyst wrote on Twitter.
Others have compared bitcoin's and gold's respective performances as well, particularly in light of the recent Russian invasion of Ukraine.
Taking a longer-term outlook Charlie Erith, CEO of the digital asset data provider ByteTree, said on Monday that bitcoin's price rise through 2022 has come despite a series of negative news events that, based on conventional analysis, should've led to lower prices. Among these are record-high energy prices, a ban on mining in China, and rising interest rates, to name just a few.
"Bitcoin is holding its price against a backdrop of events that its nay-sayers would expect to have sunk it, and continues to be adopted at both a retail and institutional level," Erith said in a commentary on Monday.
He added that we are "in the early stages of seeing a new asset class being built," and said bitcoin is still widely seen as "a terrifying asset to own," before concluding: "In my view, it is the opposite."
Meanwhile, the 9th coin by market capitalization, LUNA, is currently trading at USD 94.45. It's up 4.1% in a day and 4.3% in a week.
____
Learn more:
- Bitcoin Inches Higher as Terra Starts Implementing Its USD 10B BTC Plan
- Terra's Do Kwon Makes Massive Bet That LUNA Will Stay Above USD 88

- Luna Jumps as Terra Asks USD 38M From Community to Fund an Undisclosed Sports Partnership
- Polkadot, Terra, 'Most Promising' for 2022, Pantera's Morehead Says

- Ethereum's Position as DeFi Leader Challenged by Terra, BSC, Solana, Avalanche – JPMorgan
- LUNA on the Rise as South Korean City Mulls Terra Stablecoin Proposal

- Game Theory of Bitcoin Adoption by Nation-States
- WonderFi Acquires Canadian Exchange BitBuy, Aims to Become Largest BTC/CAD Market
---