Bitcoin Rallies Above USD 17,000, Ray Dalio In Doubt
Disclosure: Crypto is a high-risk asset class. This article is provided for informational purposes and does not constitute investment advice. By using this website, you agree to our terms and conditions. We may utilise affiliate links within our content, and receive commission.
On Tuesday, the most popular cryptocurrency, bitcoin (BTC), breached the USD 17,000 level for the first time since January 2018 and surged above USD 17,700 in several hours, while its market capitalization almost reached its all-time high of USD 335bn. Also, it took a week for BTC to increase from USD 15,000 to USD 16,000 and five days to reach USD 17,000.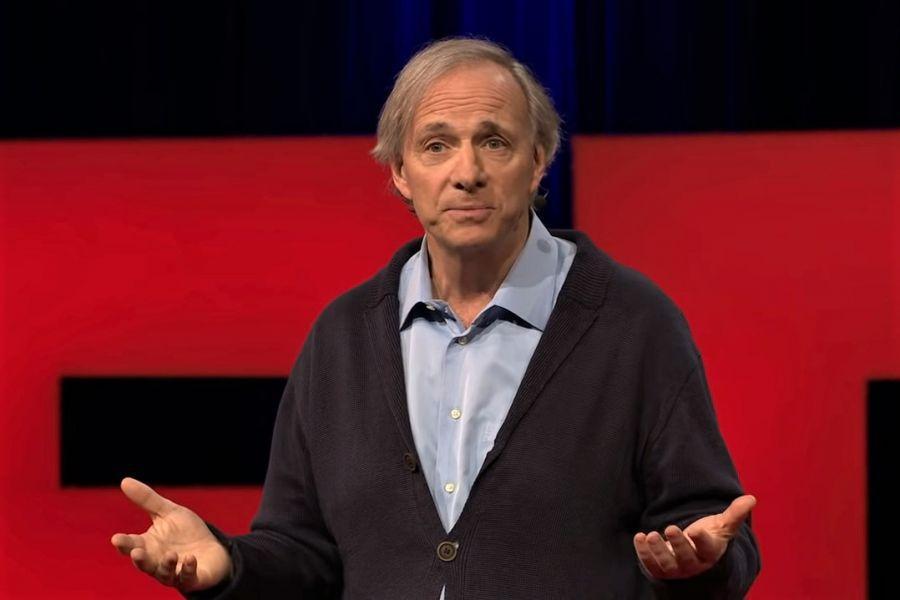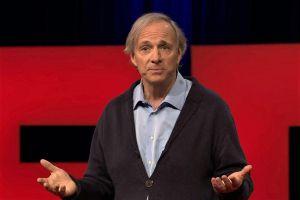 Ray Dalio. Source: a video screenshot, YouTube, TED
At pixel time (17:59 UTC), BTC trades at USD 17,786 and is up by almost 7% in a day 16% in a week. The price also rallied by almost 53% in a month and 106% in a year. Bitcoin market capitalization reached almost USD 329bn.
Also, among the top 10 coins, BTC is outperformed by polkadot (DOT) only (+7%), while other coins are up by 1%-5% today.
"I believe the market cap metric is much more important than the price of a single bitcoin. The supply slowly increases, so total market cap better represents where the market is over time. We are currently sitting at just over USD 315 billion — only 3 days in the history of bitcoin have ever been higher," Anthony Pompliano, Co-founder and partner at cryptocurrency investment firm Morgan Creek Digital Assets, wrote in his newsletter today.
"Bitcoin is a beast — it can increase and decrease in price rapidly. My thesis for the next 12-14 months continues to remain intact. If the mainstream conversation shifts at some point and people start talking about bitcoin like they did in 2017, we could see price movements even larger than I previously anticipated," Pompliano, who said in June 2019 that BTC will reach USD 100,000 before December 31, 2021, added.
Meanwhile, Ray Dalio, the billionaire founder of Bridgewater Associates, tweeted today that he "might be missing something about Bitcoin so I'd love to be corrected."
Dalio still claims that:
Bitcoin is not very good as a medium of exchange because you can buy much with it.
It's not very good as a store-hold of wealth because it's volatility is great and has little correlation with the prices of what I need to buy.
Governments might still outlaw BTC.
For 10 years, the arguments against Bitcoin haven't changed, yet Bitcoin has accrued value.

At this point, the burden of proof is on the skeptics.

Why have arguments against Bitcoin been wrong in the past but will be true in the future?

— Bitcoin is Saving (@BitcoinIsSaving) November 17, 2020
He opened the door. It's all over.

— 🩸DavidHoffman.eth🦇🔊 (@TrustlessState) November 17, 2020
(Learn more: Response to Ray Dalio: Banning Bitcoin Is a 'Game of Whack-a-Mole')
"We are currently witnessing extremely bullish price action in BTC. Driven by a mix of market structure and strong fundamentals, BTC could now be within days of reaching it's all-time high [of USD 20,000]," Nicholas Pelecanos, Head of Trading at NEM (XEM), said in an emailed comment.
According to him, underlying this bullish price action is the inflation hedge narrative "that has captured Wall Street since the immense money printing campaigns undertaken by the [Federal Reserve] earlier this year."
"In the US, we are even seeing current or former government officials who are beginning to invest in bitcoin. SkyBridge Capital, an investment firm founded by former White House Communications Director Anthony Scaramucci, has indicated in a pair of filings that the fund may hold long and short positions in digital assets. US Senator-elect Cynthia Lummis has recently announced that she hopes to bring Bitcoin into the national conversation and that it should be viewed as a store of value to counter inflation of US dollars," according to Kadan Stadelmann, Chief Technology Officer at Komodo (KMD).
Also, as reported, Tom Fitzpatrick, Managing Director at Citibank, said last week that "Bitcoin is the new Gold" that could hit USD 318,000 by December 2021.
"Improbable though that seems it would only be a low to high rally of 102 times (the weakest rally so far in percentage terms) at a point where the arguments in favour of Bitcoin could well be at their most persuasive ever," he said.
Meanwhile, opinions are mixed whether this rally brings a lot of new investors in the space.
"The number of questions I get on it now is a fraction of what I got a couple of years ago when it was really hot," Kathy Jones, Chief Fixed Income Strategist for Schwab Center for Financial Research, told Bloomberg.
"Bitcoin gets attention when it looks like the world is coming to an end, it's the anti-vaccine trade. As stocks and everything else have done better and people have forgotten about trade wars and things have been eclipsed by the pandemic, Bitcoin has taken a back seat to all of that," Bryce Doty, portfolio manager at Sit Fixed Income Advisors.
"The irony is awesome when one of the largest financial media companies writing an article claiming that no one is talking about something," Pompliano reacted.
However, Matt Maley at Miller Tabak + Co. told Bloomberg that institutional investors might be paying more attention to the crypto space — he's fielded some calls about it in recent weeks.
suicides. When dumbass traders realize what they had in their hands that they sold for a measly 2-3x. Working class wholecoins will start to be few and far between. Because buying a whole coin will require you to sell your house. This next 4 years is not just "the next cycle"

— Anthony vonStackChain⛓16 2140 (@AnthonyDessauer) November 17, 2020
__
Other reactions:
https://www.twitter.com/dpc_pw/status/1328592941934407681
https://www.twitter.com/TortyCash/status/1328696457306787843
Hey Mike, my biggest fear is that BTC $50k is the top and I don't sell enough there. My second biggest fear is that BTC $200k is the top and I sell too much at $50k. Seriously, what is the smart way to approach this?

— Nicolas Flamel (@NicolasFlamelX) November 17, 2020
In fact even riding the 200-hour MA would see us at 20k by ~Dec 5th. Madness.

— Nik Patel (@cointradernik) November 17, 2020
I mean every major buy has been a major profit take.

— zoinky 🧙 (@coinjunky) November 17, 2020
____
Learn more:
Crypto in 2021: Institutions Prefer Bitcoin, Retail Open to Altcoins
4 Reasons Bitcoin May Hit USD 1-5 Trillion Market Cap in 10 Years
'Steady Increase' in Bitcoin Investment Coming, Not a 'Flurry' – CoinShares
6 Most Common Misconceptions About Bitcoin Picked by Lyn Alden
---