Bitcoin and Ethereum Consolidate, CEL Accelerates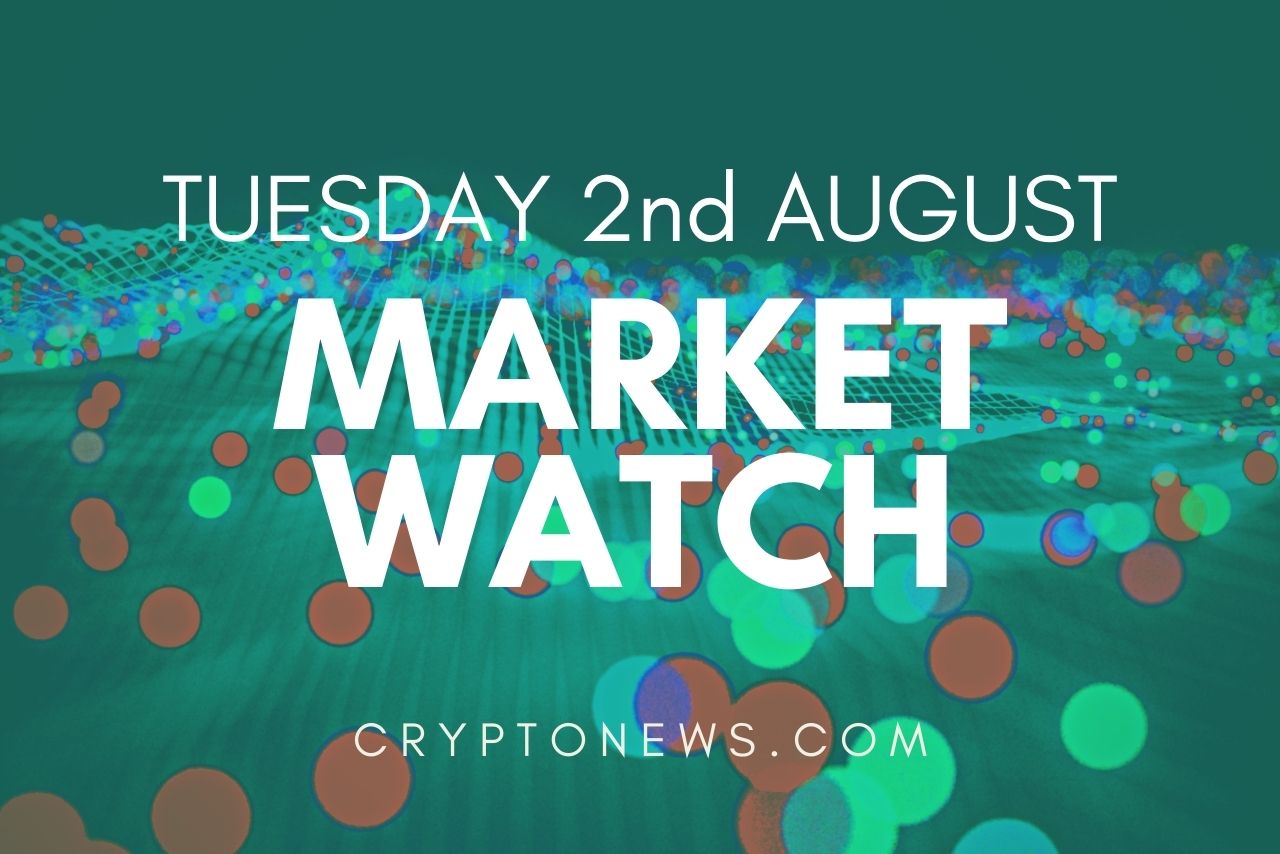 Bitcoin price is fluctuating below USD 23,000.
Ethereum found bids near USD 1,550, XRP is inching higher above USD 0.35.
CEL is the best performer today.
Bitcoin price is still fluctuating below the USD 23,000 level. It is currently (12:00 PM UTC) trading near USD 22,950 and is down almost 2% in a day and up 8% in a week.
Similarly, most major altcoins are trading in a range. ETH traded close to the USD 1,550 support. XRP is trying to climb toward USD 0.38. ADA declined below the USD 0.50 support zone.
Total market capitalization
Bitcoin price
After a close below USD 24,000, bitcoin price extended its decline and traded below USD 23,000. BTC managed to stay above the USD 22,500 support and neared USD 23,000 again. If the bulls fail to push the price higher, a close below the USD 22,500 support could accelerate losses.
On the upside, an immediate resistance is near the USD 23,200 level. The next major resistance could be USD 23,500, above which the price could start a steady increase in the near term.
"Since the next [US Federal Reserve meeting] is in September, we are likely to see increased volatility in the coming month as speculators take their chances. That being said, we remain confident that bidding BTC under USD 20,000 is likely to be a decent entry in the long-term. We continue to look for signs of conclusive breakouts and would be comfortable taking entries during steep drops in the coming months," Joe DiPasquale, CEO of crypto fund manager BitBull Capital, said in an emailed comment.
Ethereum price
Ethereum price settled below the USD 1,650 support to move into a short-term bearish zone. The bulls were active above the main USD 1,550 support and pushed the price towards USD 1,600 again. ETH is still down almost 5% in a day and up 10% in a week. However, any more losses below USD 1,550 may increase selling pressure and the price could even test USD 1,400.
On the upside, the price might face resistance near USD 1,620. The next key resistance is near the USD 1,650 level, above which the price might start a steady increase.
ADA, BNB, SOL, DOGE, and XRP price
Cardano (ADA) gained bearish momentum below the USD 0.52 support zone. The price even traded below the USD 0.50 level and tested USD 0.488. Any more losses might call for a test of USD 0.472.
BNB declined below the USD 280 support zone. However, the bulls were active near the USD 275 level, and the price moved above USD 280 again. To start a fresh increase, BNB must clear the USD 285 resistance zone.
Solana (SOL) is struggling to stay above the USD 40 support. A close below USD 40 might spark a sharper decline. In this case, it could drop towards the USD 38 level in the near term.
DOGE is showing bearish signs below the USD 0.068 level. The main breakdown support is near the USD 0.0650 zone. If the bulls remain active, they might attempt a fresh upward move above the USD 0.070 resistance.
XRP price is stuck near the USD 0.372 level. The next major support is near USD 0.355 or USD 0.350. If the price stays above USD 0.35, the bulls might attempt another move towards USD 0.40.
Other altcoins market today
Many altcoins are in the red zone, including DOT, MATIC, AVAX, LTC, LINK, BCH, FIL, ICP, APE, AAVE, EOS, and EGLD. Conversely, CEL jumped almost 14%, surpassing USD 1.25 and becoming the best performer among the top 100 cryptoassets by market capitalization today. CEL is also up 41% in a week.
To sum up, bitcoin price is still trading below USD 23,000. If BTC fails to stay above USD 22,500, there could be a sharper decline. Conversely, the price might start a fresh move towards USD 24,000.
_____
Find the best price to buy/sell cryptocurrency:
---