BIS and SWIFT Intensify Race With Crypto For Cross-Border Payments
Major players of the traditional financial industry are looking for new ways how to keep their positions, threatened by the emerging cryptoasset and decentralized finance (DeFi) industries.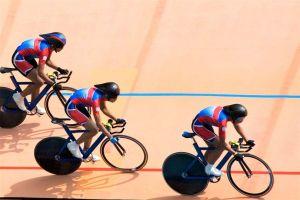 The Bank for International Settlements' Innovation Hub (BISIH) and the Society for Worldwide Interbank Financial Communication (SWIFT) have teamed up to host a hackathon to highlight the potential of the new ISO 20022 payments standard and application programming interfaces (APIs) to make cross-border payments "faster, cheaper and more transparent."
The participating teams are invited "to develop and showcase solutions that improve cross-border payments, using the ISO 20022 standard for payments messages and APIs," the organizers said in a statement.
"By 2025, SWIFT's global cross-border payments community will fully transition to ISO 20022, as part of an enhanced SWIFT platform," according to the organizers. By then, "more than 90% of [High-Value Payments Systems] value worldwide will move on ISO 20022 rails."
Three winning teams will showcase their solutions at the forthcoming BIS Innovation Summit on March 23-25. The eight-day virtual hackathon that starts on March 11 invites the teams to apply ISO20022 and APIs to address opportunities in cross-border payments. Participants are allowed to adapt their existing product to make use of ISO 20022, or build and demonstrate new solutions which employ ISO 20022 and APIs.
As reported, politicians, regulators have already stressed that cross-border payments need to be improved.
"This joint hackathon with SWIFT shows how the BIS Innovation Hub can promote the smoother and more inclusive functioning of the global financial system by promoting the adoption of key standards," according to Benoît Cœuré, Head of the BISIH.
SWIFT has been gradually overhauling its network over the past years. The development of SWIFT's gpi (global payments innovation) system has accelerated and bolstered its protocol. Meanwhile, some industry observers have named the gpi as a leading competitor to Ripple, the company behind XRP, in terms of cross-border transactions.
___
Learn more:
- Here Are the Ways Governments Could Attack Bitcoin – and None of them Sound Hot
- A Hint From Davos: Regulating Crypto Is 'in the Public Interest'
- BIS Unsure if 'Global Stablecoins' Can Help Cross-border Payments
- This Is How G20 Might Keep Crypto And Stablecoins at Bay
- G7 Game: Keep Facebook's Libra at Bay & Work On Own CBDC
---