Binance Halts Derivatives Offerings To Users In Hong Kong Also
Crypto exchange giant Binance is imposing restrictions on openings of new derivatives products accounts in Hong Kong, and providing users from the Chinese special administrative region with a grace period of 90 days to close their open positions.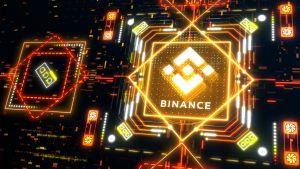 "We will be restricting Hong Kong users in respect of derivatives products (including all futures, options, margin products and leveraged tokens) in-line with our commitment to compliance," the exchange said.
The aim is to "create a sustainable ecosystem around blockchain technology and digital assets, and we hope that such efforts will help the industry grow in the local market in the long-run."
During the grace period, the exchange will not allow users to open any new derivatives positions. Binance claims that it will be the first major crypto and digital asset exchange to proactively restrict access to such products to users based in Hong Kong.
The exchange's CEO, Changpeng Zhao, said that the decision is "one of many proactive measures Binance is taking to help establish crypto compliance best practices worldwide."
Last month, Binance published a notice on its website in which it announced its move to "wind down its futures and derivatives products offerings in Germany, Italy, and the Netherlands."
Similarly to its latest move directed at Hong Kong users, Binance's customers from these European countries were barred from opening new futures or derivatives products accounts, and given 90 days to close their open positions with effect from a to-be-determined later date.
Also on July 30, Malaysian financial regulator Securities Commission Malaysia (SC) said that it was taking "enforcement actions" against the exchange for "illegally operating a digital asset exchange (DAX)". The regulator accuses Binance of violating Malaysia's 2007 Capital Markets and Services Act by operating a DAX without the required operating permit.
Furthermore, Binance announced today that it is updating its application programming interface (API) services to limit new API key creation by accounts that have only completed basic account verification - the reason being "to ensure a safe and fair trading environment for all users and remain compliant with the latest industry requirements."
Any existing API keys by accounts that have not completed intermediate verification will be deactivated after August 23.
Meanwhile, US-based crypto intelligence firm Inca Digital, which collaborates with the US Commodity Futures Trading Commission, recently confirmed an open secret that, in spite of local securities regulations, crypto derivatives traders from the US and other countries are able to access a number of restricted platforms.
At 11:43 UTC, the currently fourth coin by market capitalization, binance coin (BNB), is trading at USD 334. It's up nearly 2% in a day and 5% in a week.
____
Learn more:
- Binance Winds Down Derivatives In Europe While Malaysia Takes Action
- Investors Are Still Free To Use Binance, Says Polish Regulator
- BNB Rallies While Binance CEO Bows To Regulators Amid Another Setback
- Crypto Exchange Self-Regulation Kicks In as Regulators Start to Kick
- Proof-of-stake Coins In Danger as US Infrastructure Bill Chaos Intensifies
- 'Don't Be Lulled' as European Commission Mulls a Crypto KYC Trap
---