Binance CEO: We Don't Know Whether BNB Will be Listed on Binance.US
Major cryptocurrency exchange Binance does not know yet whether its native token, Binance Coin (BNB), is going to be listed on their U.S. based trading platform Binance.US, said CEO of the exchange Changpeng Zhao.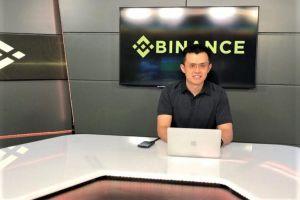 "We'll work very hard to try to get BNB listed on Binance.US. On the positive side, if you look at Binance Uganda, Binance Jersey, Binance Singapore <...> they all have BNB listed already. <...> But again, until there is an official announcement, we don't know," the CEO said during a livestream on Tuesday.
After the exchange announced that it will enter the U.S. market, one of the main questions being discussed is what will happen with BNB, as if the token is not available on Binance.US, the demand for this coin might drop. It is estimated that Binance gets around 15% of its traffic from the U.S. As reported, starting September 12, their clients in the U.S. will not be able to trade on Binance.com.
BNB is down by less than 1% in the past hour (06:23 UTC) and is up by 6% in the past 24 hours.
During the livestream, Changpeng Zhao also said that the list of coins to be available on the new platform is also not known yet. He estimated that Binance.US is going to be launched within three months.
The exchange will enter the U.S. market via partnership with a local company, BAM Trading Services. The CEO did not elaborate neither on what this company is nor who the owners are, only saying that he has no "legal titles" or an "operational role" there.
"I do have some influence just by my opinions, but I do not run it on the day-to-day basis," he said.
Moreover, he added that the Binance's SAFU fund (Secure Asset Fund for Users), an emergency insurance fund, will not be available for Binance.US, but this platform might set up their own fund. In July 2018, Binance started to allocate 10% of all trading fees received into SAFU.
______________________________
______________________________
Meanwhile, in a recent interview with Cryptonews.com, Ted Lin, Chief Growth Officer of the company, said that Binance aims to have at least two fiat to crypto exchanges in every continent.
---