Binance: 10K Margin Traders Borrow USD 15M; BNB Jumps on Burn News
More than 10,000 people signed up on "yesterday alone" for the Binance's new margin trading account, which makes up more than USD 15 million borrowed for margin trading, CEO of Binance Changpeng Zhao said during a livestream today. The company has also announced a major Binance coin (BNB) burn, which sent the price of the coin up.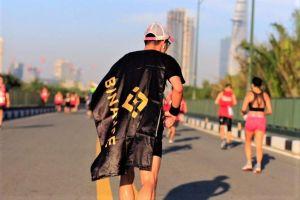 As reported, Binance's new margin trading product allows for leverage of up to 1:3, meaning that for every 1 bitcoin deposited as collateral in a margin wallet, 2 more bitcoins can be borrowed from the exchange to trade with.
Answering a question from a Twitter user, CZ confirmed that futures trading is also coming up soon, saying "we aim to begin public testing of the futures platform towards the end of July."
According to the CEO, the company will first release "a simulation market so people can get comfortable with it." This will roughly reflect the real market price of the underlying bitcoin or other crypto assets, and will launch in 10 to 20 days, he said.
Futures contracts on bitcoin and other cryptocurrencies are expected to be available with significantly higher leverage than the current margin trading product allows for, and are therefore highly anticipated by many crypto traders.
Half of BNB "will be burned"
The CEO also revealed that the Binance team "will not spend a penny" of its allocation of BNB tokens. Instead, he said, all tokens allocated to the team from the initial coin offering (ICO) back in 2017 "will be burned."
"The team will burn their own tokens first. All US$2,400,000,000 of it!" according to the CEO.
As is common among ICO projects, the Binance team originally had a portion of the total supply of BNB tokens allocated to themselves. In the case of the BNB token, this made up 40% of the total token supply. Now, however, the CEO says that the team "unanimously" agreed to burn all of their tokens.
___________________
___________________
According to the CEO, this means that half of the total supply of BNB tokens, or almost 100 million BNB tokens, will be burned. "Basically, the team gets nothing from the ICO. All the team BNB that we have now are earned through our services or bought with our money," he said.
"This shows that the Binance team is here for a mission. We're not here for money," he said.
BNB jumped following the announcement and is up by more than 7% in the past 24 hours (06:07 UTC).
BNB price chart: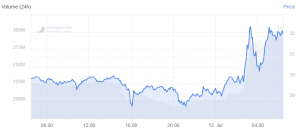 ---