Best Crypto to Buy Today 28 December – FGHT, ICP, D2T, BNB, CCHG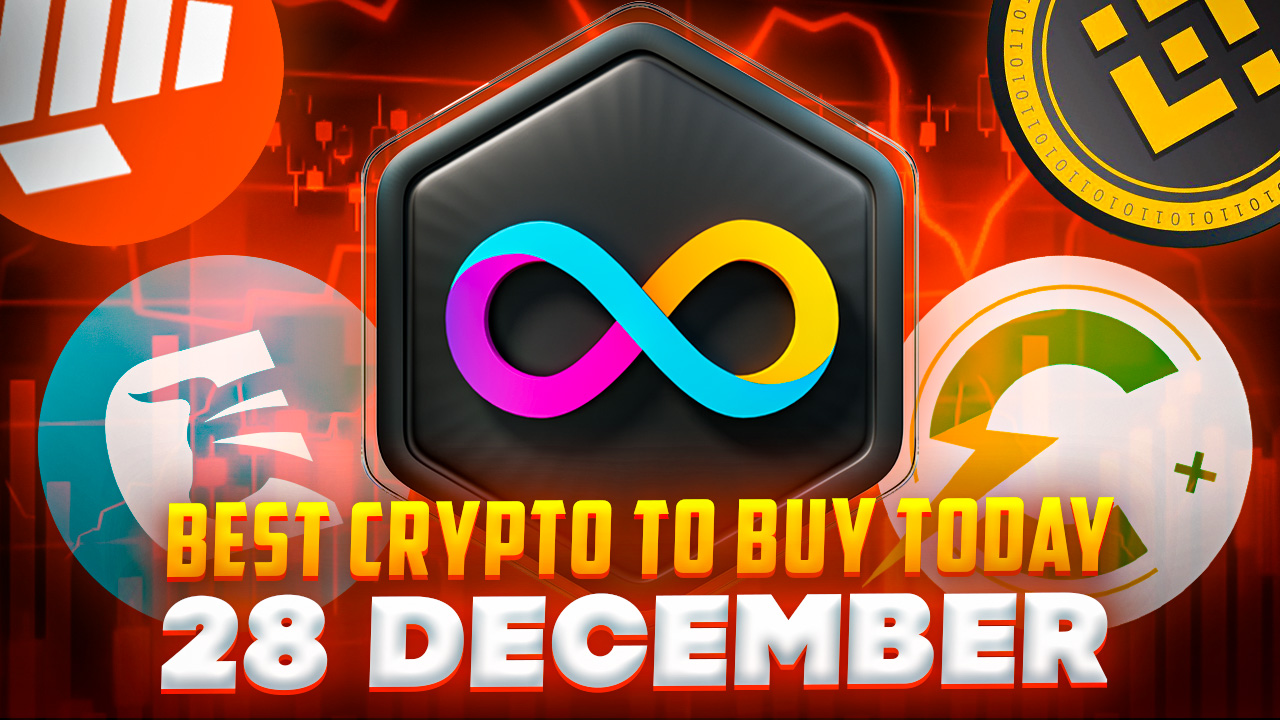 Traders were disappointed this Christmas when markets did not experience the long-awaited Santa Claus rally that sometimes accompanies the Christmas season. Bitcoin's volatility index showed record lows on December 25, setting a subdued tone for holiday trading.
It is believed that the absence of a rally was in part due to the fear, uncertainty, and doubt (FUD) surrounding centralized exchanges this year. Many investors in risk assets are also sitting on the sidelines to see how 2022's huge interest rate hikes and a looming recession play out in the coming weeks and months.
While the cryptocurrency market is not looking especially hot at the moment, tremendous potential for growth in 2023 still exists. With this in mind, here are some promising altcoins that have potential for gains short term or heading into the new year based on strong fundamentals, promising technical analysis, or both.
FightOut (FGHT)
The upcoming FightOut M2E app and gym chain has enticed investors, who poured in more than $1 million during its week-long private sale. The project's success is unrelenting as it continues to amass even more support with a stunning presale total of over $2.44 million raised thus far.
FightOut stands apart from other M2E apps with a multitude of features, but the most prominent is its capacity to integrate any kind of physical exercise – not just steps taken. In addition, users do not need to break their budgets by buying expensive NFTs in order to use this app; even better, they are rewarded for healthy living rather than just activities like walking.
FightOut is revolutionizing fitness tracking with new features, such as an interactive avatar tied to users' physical performance in real-time. This includes monitoring strength, cardiovascular endurance, and muscular strength. FightOut will offer a vibrant online community where users are can compare their progress to the progress of others in the app. And when users reach their goals in reality their avatars will level up too.
Come late 2023, FightOut's premier gym will open its doors to customers with the promise of delivering state-of-the art equipment and services. Health bars, studios for rent as well as a co-working area are just some of the amenities patrons can expect in exchange for their membership fee. In addition to that, FightOut has an ambassador program where elite boxers and other world renown athletes will offer masterclasses and host special events.
The FightOut $FGHT token is drawing the attention of major investors with presale bonuses as high as 25%. With strategic partners such as LBank Labs, Cryptonews.com, Transak, and BlockMedia Labs providing both financial and operational assistance -- this project has all the elements necessary to be a smashing success when launched.
Internet Computer (ICP)

Over the last week, Internet Computer has seen an increase in upward momentum since a bullish engulfing candle on December 20. At present, ICP is trading at $3.886 -- 1.30% higher than yesterday and 4.61% up from when the pattern emerged.
Plotting a reverse Fibonacci retracement over its recent swing reveals the areas that could act as potential resistance for this current trend.
As of writing, the price has mounted the reverse FIB 0.382 level of $3.840, which coincides with the daily EMA 20. In order to maintain this trend, it's important for this significant area to hold.
It appears that the FIB 0.5 level of $3.98 could be the next potential resistance point. Additionally, this price corresponds with the psychological resistance at $4 and previously acted as support back on December 13 to 14.
As the price approaches the significant level of RSI 50, a rejection from the RSI and FIB 0.5 level is possible. Traders are advised to wait for a confirmed breakout from the $4 before entering a trade or exercise risk management with tight stop losses upon anticipating the breakout.
Dash 2 Trade (D2T)
Dash 2 Trade has designed a groundbreaking trade analytics and social sentiment tracking platform that could revolutionize crypto trading. By providing an array of innovative features as well as bringing in users from the existing Learn 2 Trade community, Dash 2 Trade offers investors a remarkable chance to benefit economically following FTX's downfall--as traders clamor for tools that will prevent them from falling prey to such cons in the future.
By unlocking the full capabilities of Dash 2 Trade's platform with a subscription using D2T tokens, traders can receive trade signals, list alerts for upcoming coins, and social sentiment indicators. Additionally, they will benefit from the presale token scoring system and a strategy back-testing tool that allows them to test out potential strategies before executing them in real-time. The auto-trading feature makes following these strategies easier than ever as it connects directly to exchange APIs, allowing traders to track their success rate and adjust trading parameters accordingly.
Dash 2 Trade is making waves as it inches closer to the completion of its token presale, amassing an impressive $11.2 million in funding along the way. The Dash 2 Trade development team has also announced they are ahead of schedule and the platform's release is immanent. The token's first listing is set for January 11.
Binance Coin (BNB)

Binance, the world's largest cryptocurrency exchange by volume, has seen a skyrocketing number of withdrawal requests in recent weeks. It's no secret that Binance is fighting against reports of money laundering and rumors of insolvency that are spreading on Twitter and other social media platforms.
Binance CEO Changpeng Zhao addressed user concerns recently on Twitter, claiming that the recent rise in FUD (Fear, Uncertainty, and Doubt) has nothing to do with reality. Meanwhile, BNB holders seem to have welcomed a recent email sent to Binance customers from Zhao himself where he attempted to reassure them of the safety of their crypto assets within the Binance platform.
Trading sideways with a declining volume for the past 10 days, Binance Coin's price is at $243.7 as of writing and trading within the significant support area of $243 to $247.
Taking a look at the leading indicators of RSI and MACD, it is currently trading at RSI 38.52--consolidating below the significant level of RSI 40. While still early, MACD appears to have a bullish crossover confirmed by the green candles for the past two days. Combining this with the fact that the volume has been decreasing steadily for the past week, a move may be due for BNB.
The next key resistance level is the daily EMA 20 which can possibly coincide with the resistance area of $251 to $254 back on December 18 to 20.
C+Charge (CCHG)
Join C+Charge's public presale and be part of their movement to revolutionize EV charging while making carbon credits more accessible for electric vehicle drivers. This peer-to-peer payment system focuses on simplifying the charging process for EV owners, making it easy and transparent to charge up their vehicles.
The EV industry is presently contending with a lack of charging stations, complicated pricing plans and limited information. C+Charge Network utilizes blockchain technology to bridge the gap between EVs and independent charge points. To make it easier for drivers to locate their closest charge point, the C+Charge app will show users dependable charging options at transparent costs while users also earn carbon credit rewards when paying for charges. With this powerful tool in hand, EV drivers will have the ability to find charging stations easily and plan for charging costs, enabling a new level of convenience and making it easier than ever to switch to an electric vehicle.
Take advantage of C+Charge's presale now to purchase tokens at a starting cost of 0.013 USDT. This price will steadily rise in four stages, ultimately reaching its maximum cost of $0.02350 in stage 4. 40% of the total 1 billion tokens are available for the public presale.
---