Best Crypto to Buy Today 21 February – FGHT, CFX, CCHG, NEO, RIA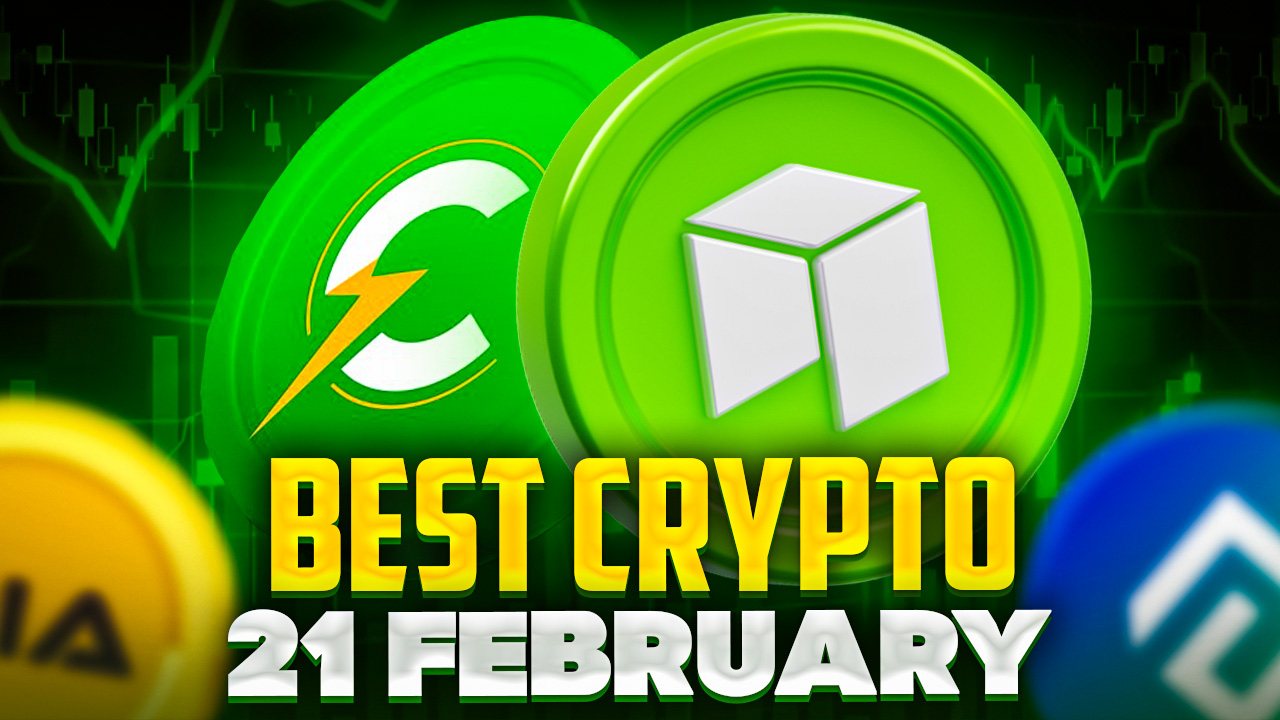 Markets are exploding this week on the back of a sensational Chinese narrative.
On Monday, officials in Hong Kong revealed plans to greenlight retail investor participation in Bitcoin and Ethereum markets.
With other major crypto assets set to follow for trading on fully licensed virtual asset exchanges. The new system is anticipated to take effect from June and comes as Chinese officials are reported to be backing Hong Kong's ambition to become a pacific crypto hub.
This remarkably laissez-faire approach marks a huge change to the granite position Beijing has taken against crypto in the past.
And in conjunction with news of Chinese quantitive easing starting, the flurry of news has ignited markets with Bitcoin rallying to touch resistance at $25,000.
Chinese blockchain stocks are also on the up. OKG Technology Holdings jumped 22% on Monday.
Even Justin Sun is getting in on the action, announcing plans to move to Hong Kong following the change in Beijing's stance.
With the excitement around Chinese crypto at an all-time high this morning, the Cryptonews analysis team has selected these five altcoins to buy today - 21 February.
Fight Out (FGHT)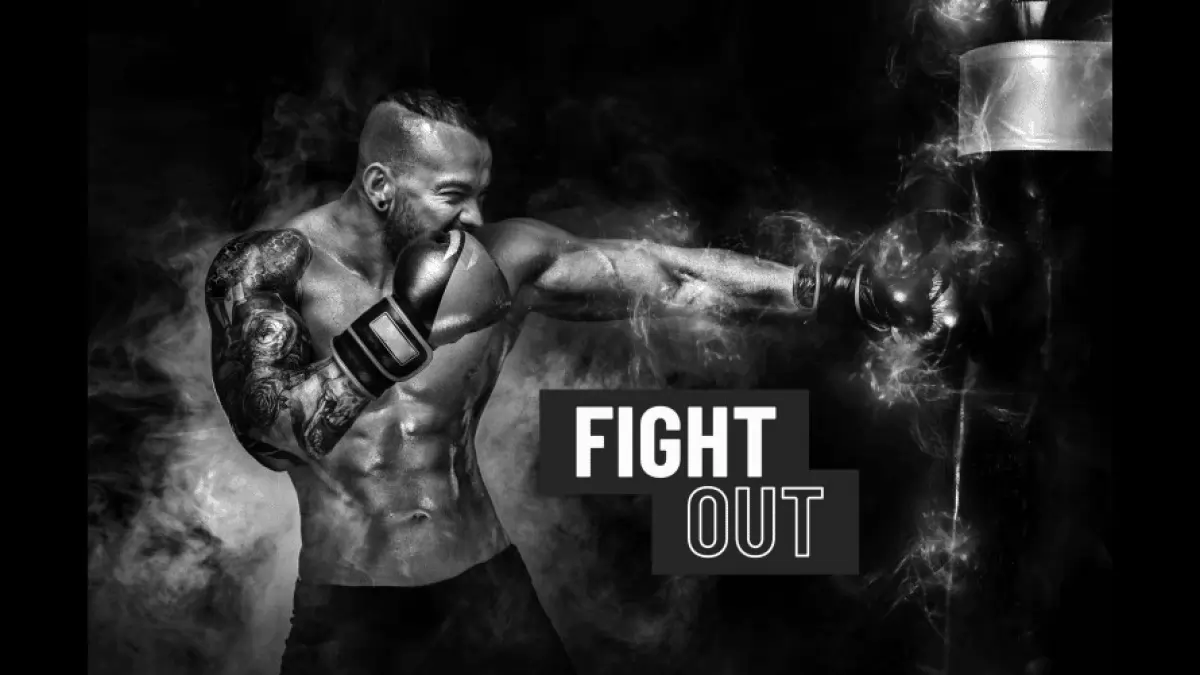 Move-2-Earn made waves last year with projects such as STEPN setting out to monetize simple activities such as walking. But interest collapsed as STEPN's unsustainable economics became apparent.
Fight Out plans to change that and reignite interest in the Move-2-Earn space. To tackle this challenge, Fight Out is shaking up the world of the possible by delivering a complete monitoring system that can record any exercise from your time in the weight room to your hours down the Dojo.
With more than $4.3 million raised in a presale launched toward the end of Q4 2022. Fight Out hopes to remove the barriers to entry that come in the form of Web3 knowledge and expensive starter NFTs associated with platforms like STEPN.
The main approach is to open the web3 industry so that everyone can benefit while living a healthy lifestyle.
The Fight Out app acts as a fitness-hub platform that enables the user to track, plan, and fine-tune their routines, sleep, and diet - within the bounds of a monetized in-app economy.
This will see users who join this new ecosystem accessing live coaching, training classes, PVP stat battles and a chain of physical gyms spread around the world.
What's more - this presale superstar is giving away $250k! Enter here.
Fight Out rewards all types of exercise – and really pays with the native $FGHT token empowering an entire marketplace of physical and digital rewards. With presale token prices increasing every 12 hours - don't miss out on the future of M2E!
Conflux Network (CFX)
Following an announcement on February 15 that Conflux Network will be launching the first blockchain SIM card (BSIM) in partnership with China Telecom, Conflux Network has exploded – skyrocketing a mesmerizing 550% in just one week.
Otherwise known as Shanghai Tree Graph Blockchain Research Institute, Conflux Network is China's only regulatory-compliant public layer-1 blockchain.
Built using proof-of-stake consensus blockchain, Conflux (CFX) has become the poster boy of the Chinese narrative with a current trading price of $0.29 (-8.32% 24-hour change).
Over the past 24 hours, CFX has been in local retracement after being rejected from upper trendline resistance at $0.35.
This is the first real move for consolidation after a sensational 6-day rally. Buy pressure remains strong as price action stays glued to the upper side of the CFX trading channel.
The steep rally climb has been tracked by a sharply rising 20 Day Moving Average - likely forming a localized support structure.
Indicators look good, despite reading a minor bearish divergence at 67, the RSI has cooled off rapidly, reflecting the impressive rally momentum and strong continual buy pressure from the Chinese narrative.
Upside potential is high at historical levels from September 2021, around $0.63 (+111.62%).
Downside risk is less volatile, with a local support zone at $0.20 representing a potential -32.8% tumble.
This produces an extremely juicy entry, with a Risk:Reward Ratio of 3.4.
C+Charge (CCHG)
Do you believe there is huge profit potential from the green energy revolution and the advent of electric vehicles?
Look no further than C+Charge (CCHG), a new cryptocurrency that's set to revolutionize the green tech industry.
As electric vehicles (EVs) become more prevalent with the likes of Tesla, the demand for EV charging stations is skyrocketing.
And with the projected $2.4 trillion growth in the carbon credit industry by 2027, there's never been a better time to jump on board.
But why should only big EV manufacturers like Tesla reap the benefits?
C+Charge offers a game-changing solution.
Its Peer-to-Peer (P2P) payment system for EV charging, powered by blockchain technology, enables EV owners to have a chance to earn carbon credits and share in the industry's growth. Don't miss your chance to own a piece of the pie.
The pre-sale of the CCHG token is already underway, offering early investors a chance to get in on the ground floor of this eco-friendly project. Plus, there's a $50k giveaway for early birds.
Join the C+Charge movement today and be a part of a project that's not just profitable but also making a difference for the environment. Invest in a brighter, greener future.
NEO (NEO)
Another project riding high off the back of the explosive Chinese crypto narrative.
Sunday, February 19, saw NEO erupt across the chart with a lightning +64% rally.
Known as 'Chinese Ethereum', the NEO blockchain facilitates the deployment of smart contracts.
NEO has undertaken a steady climb into 2023, which forced an extreme tightening of Bollinger Bands ahead of Sunday's rally.
Now trading at a current price of $14.17 (a 24-hour change of -3.34%), NEO is in a similar retracement to most altcoins as markets wait to see whether Bitcoin will successfully flip $25,000 to support.
With an upside potential based on historic levels at $17 (a +20% move). And downside risk to local support at $9.50 (representing a -33% move).
This produces a Risk:Reward ratio of 0.64 - a riskier entry, for those with hungrier appetites.
Calvaria (RIA)
RIA - the network native cryptocurrency of Calvaria, has been sending shockwaves through the GameFi sector since its presale funding stage.
Cryptonews analysts have noted an upcoming decentralized exchange (DEX) listing for this growing project.
RIA is due to list on the Uniswap DEX on February 21 (later today), this will see the token connected with huge liquidity.
Uniswap is one of the largest DEXs in the world, with a 24-hour trading volume of $133,083,920.25 at the time of writing.
And markets are taking note with RIA pumping ahead of the DEX listing - so far RIA has gained 33.97% today.
RIA is already listed on LBank, and more centralized and decentralized exchange listings are scheduled for the coming weeks and months to meet the growing demand.
Forming the backbone of Calvaria: Duels of Eternity. RIA empowers an NFT-based strategy card game where players compete in tournaments using cards that represent different characters with unique abilities.
Players aim to outwit their opponents by using the right combination of cards to achieve their strategy. Each card can be owned by the player and can be traded in the free market outside the game.
The game is set in a universe centered around the afterlife, with a single-player campaign mode available to explore the game's history and battles against AI.
Disclaimer: The Industry Talk section features insights by crypto industry players and is not a part of the editorial content of Cryptonews.com.
---