Banks Will Likely Consolidate Further Into Bigger Giants: Fed's Yellen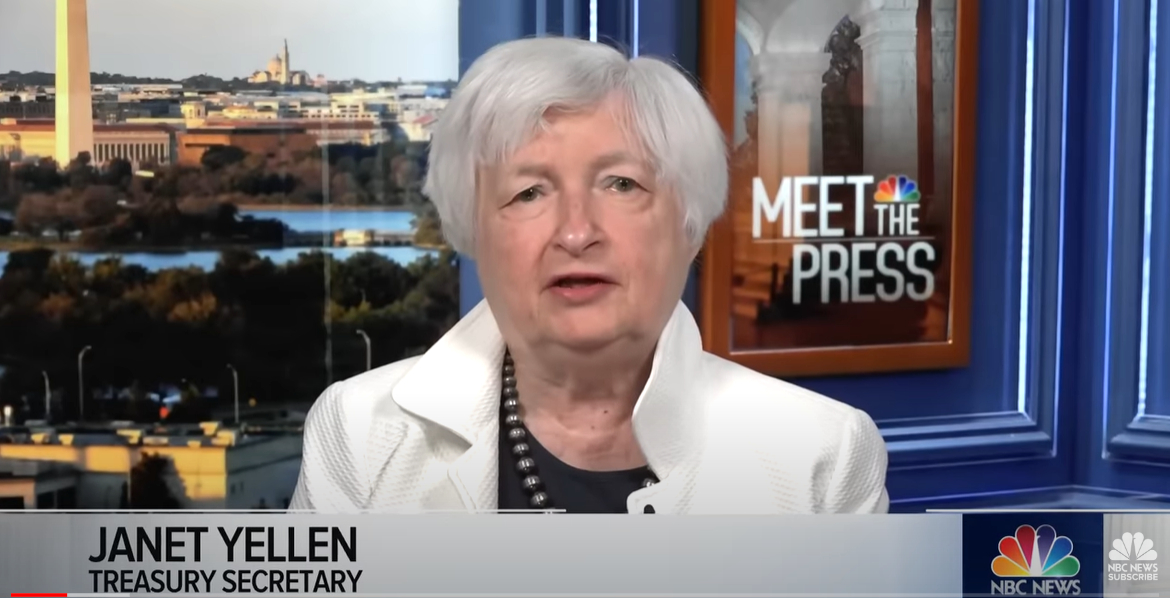 US Treasury Secretary Janet Yellen has weighed in as more banks close shop amid the ongoing banking crisis.
The severe winter that hit the banking industry has sent many banks packing while those still standing battle liquidation issues and crashing stock prices.
During a discussion with finance executives at a meeting hosted by the Bank Policy Institute (BPI), Yellen said more bank mergers might occur amid the turmoil.
Yellen Brags About the Strength of the US Banking System
A press release by the US Treasury Department noted that Janet Yellen met with over two dozen CEOs and executives to discuss President Biden's economic agenda and the economy.
During the meeting, Secretary Yellen reaffirmed the integrity of the US banking system, saying that it is still well-capitalized with strong liquidity.
Yellen commended the actions of federal regulators and the President's administration during the peak of the crisis in March.
The secretary noted that their decisive action to protect depositors strengthened public confidence in the banking system and reduced financial contagion.
Yellen's statements project a super strong banking system. However, citing sources familiar with the matter, CNN Business reported that the Treasury Secretary highlighted the possibility of more bank mergers during the discussion.
According to CNN Business, Yellen told the meeting participants that more banks would likely merge into bigger ones if the banking crisis drags on.
Yellen's statements come after JPMorgan acquired First Republic Bank (FRB) in April following its collapse and seizure by the US government.
Senator Warren Alarmed Over JPMorgan's Increasing Power
The United States' largest bank, JPMorgan Chase, acquired FRB's $173 billion worth of loans, $30 billion in securities, and $192 billion in insured and uninsured deposits.
In a press release JPMorgan's CEO, Jamie Dimon, who is also a Bitcoin critic, said:
"Our government invited us to step in, and we did. This acquisition modestly benefits our company overall. It is accretive to shareholders and helps further advance our wealth strategy, and it is complementary to our existing franchise."
Although the acquisition is good news for the CEO and JPMorgan shareholders, others worry about the bank's growing power in the industry.
Democrat Senator Elizabeth Warren, a staunched crypto critic, was among those who expressed concerns regarding this takeover.
According to reports, Warren warned that JPMorgan's size is becoming a potential threat to Americans.
Warren said: "What happened here is because a bank failed due to under-regulation, the federal government has helped JPMorgan Chase get even bigger."
According to Warren, the decision seems right while everything remains good but could deal a heavy blow to taxpayers if JPMorgan eventually stumbles.
"…If one of those giant banks, JPMorgan Chase, starts to stumble, the American taxpayers are the ones who will be on the line," Warren said.
---