Bank Execs Face Senate Ire for Blaming Bank Collapse on Crypto While Amassing Millions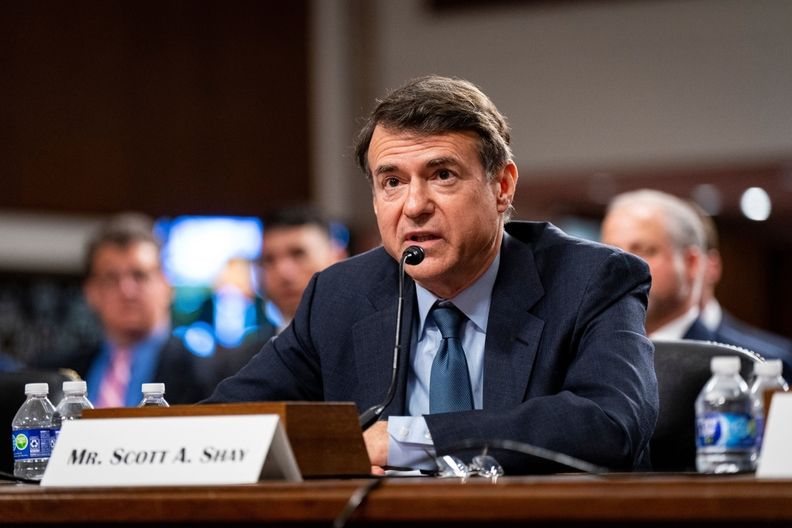 US Senators have slammed executives of failed banks for trying to deflect blame away from their poor management practices and toward digital asset firms.
During a Tuesday Senate Banking Committee hearing, Senator Cynthia Lummis lashed out at Scott Shay, the former chairman of now-collapsed Signature Bank, for his statement regarding what led to his bank's collapse.
"You mentioned, in your testimony, digital assets ten times, implying that digital assets were a driver of Signature Bank's collapse," she said.
"It looks like there's been a lot of deflection of blame on to those particular depositors that deal in digital assets."
In his testimony, Shay said the bank began accepting deposits from businesses in the digital asset sector in 2018 and then "significantly" reduced its digital asset deposits in 2022 as the industry experienced volatility.
He said regulators seized the bank after a lender "with strong ties to the digital asset sector" fell, which then led to $16 billion being withdrawn from Signature.
However, Lummis argued that the record $16 billion in outflows came as crypto customers and other clients pulled their money out of Signature, arguing crypto wasn't to blame.
"It looks like there has been a lot of deflection of blame onto those particular depositors that deal in digital assets and onto regulators, but you haven't accepted any blame yourself," Lummis said.
In response, Shay denied pointing fingers at digital assets as the main cause for the bank's closure. "I did not point earlier [...] to digital assets being a particular cause or not," he said.
As reported, the first week of March saw the downfall of three US banks.
After struggling for several months in the wake of the collapse of FTX, Silvergate Bank, a crypto-friendly bank, announced its liquidation on March 8.
Just two days after the collapse of Silvergate, Silicon Valley Bank, one of the most popular lenders to Silicon Valley tech and growth startups, suffered from a bank run and was subsequently closed by the FDIC.
Shortly after, federal regulators also shut Signature Bank down over fears of continued contagion.
Signature Executives Claim the Bank Was in Good Shape
During the hearing, Signature executives also claimed that the bank was in good shape and didn't need to be closed down despite the surge in withdrawals.
Shay said Signature was prepared to move forward, reiterating his claims that the bank had enough liquidity to address customer demands.
"I was confident that Signature Bank could withstand the economic earthquake that occurred that day. The bank was well-capitalized. The bank was solvent."
Likewise, the bank's former President, Eric Howell, said the lender was "well-capitalized, solvent, and had sufficient borrowing capacity to withstand these and future withdrawals."
Meanwhile, some in the crypto community have called the closure of Signature an attack against the digital asset industry by the US government.
---