Bakkt Aims to List Bitcoin Futures in the Coming Months
Much-anticipated and oft-delayed crypto trading platform Bakkt said today that its bitcoin futures will be listed on a federally regulated futures exchange in the coming months.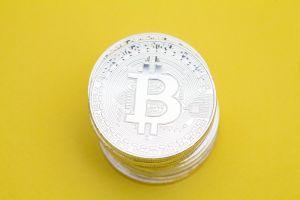 According to the company, two futures contracts will be listed:
A daily settlement bitcoin future, which will enable customers to transact in a same-day market.
A monthly bitcoin futures contract will enable trading in the front month and across the forward pricing curve.
"In conjunction with our exchange and clearing partners at ICE [Intercontinental Exchange, the parent company of the New York Stock Exchange,] we'll be working with our customers over the next several weeks to prepare for user acceptance testing (UAT) for futures and custody, which we expect to start in July," Kelly Loeffler said in a blog post, adding that more details are yet to be announced.
"For physical delivery and secure storage of bitcoin, an integrated custody service will be fulfilled by Bakkt's qualified custodian, subject to regulatory approval," the CEO said.
According to her, safekeeping will be supported by insurance, cybersecurity, and comprehensive compliance, including an anti-money-laundering program and blockchain analytics.
The company is working with the New York State Department of Financial Services to become a trust company and operate as a qualified custodian for digital assets, alongside their CFTC (the U.S. Commodity Futures Trading Commission)-regulated futures products.
____
Bakkt has long been regarded as a big step of traditional investors into crypto that could boost the adoption of Bitcoin and other digital assets.
At pixel time, Bitcoin price is up by around 1% in the past hour and up by almost 6% in the past 24 hours, trading at USD 7.454 (14:54 UTC.)
The partners and investors in Bakkt include companies such as Boston Consulting Group, CMT Digital, Eagle Seven, Galaxy Digital, Starbucks, Goldfinch Partners, Alan Howard, Horizons Ventures, Intercontinental Exchange, Microsoft's venture capital arm, M12, Pantera Capital, PayU, the fintech arm of Naspers, and Protocol Ventures.
Reportedly being valued at around USD 740 million, Bakkt will need a lot of trading volume to ensure satisfying returns to their investors, as reported.
---