Axie Infinity Token Rises as Platform Introduces Staking Rewards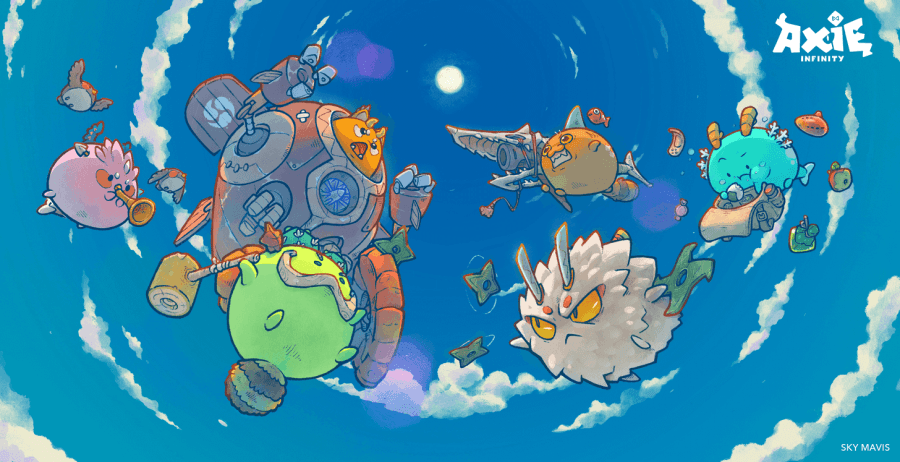 AXS, the governance token of major blockchain-based gaming platform Axie Infinity, rallied in the crypto market today after the team behind it said staking rewards were about to be introduced for token holders.
Over the past 24 hours, the AXS token is up by 4%, trading at USD 76.19 as of 12:54 UTC. The price is further up nearly 24% for the past 7 days, positioning it as the week's fourth-best performing token among the top 100 coins by market capitalization.
According to the announcement from Axie Infinity, staking rewards will be activated on Friday.
Further, the team said that the initial rewards will be taken from a pool of AXS tokens specifically set aside for the purpose, and that AXS 2m will be distributed during the first month.
The monthly distribution equals to AXS 64,516 per day, which at current prices is worth just over USD 4.9m.
No further details were given on the expected yield for token holders who choose to lock up their tokens.
In a bid to expand the use cases of the token, the team also said that certain governance rights will be introduced, including the chance to vote on the use of the Community Treasury.
The Axie Community Treasury by now holds AXS tokens worth close to USD 1.4bn, public blockchain data shows.
In the announcement, the team called the introduction of staking "an important step towards our long term goal of genuine co-ownership of Axie Infinity with community members," while also adding that it is a way for them to reward community members for "having a long term mindset."
Today's staking update comes after Axie Infinity just last week decided to update the "breeding fees" on its game.
The changes were made at the time as a result of the users' concern over "an imbalance" in the distribution of the AXS governance token relative to Smooth Love Potion (SLP) tokens, which are earned by players and serve as an important piece of the game economy.
Before last week's fee changes were made, the SLP token had just hit an all-time low of USD 0.055 on crypto exchange Binance, where the majority of the tokens are traded.
As of 11:56 UTC on Thursday, the token trades at USD 0.063, slightly above the all-time low. However, the price of the SLP token still remains in a downtrend, after having peaked at USD 0.410 in mid-July.
____
Learn more:
- Crypto-Gaming Is Exploding Into the Playful Future
- Blockchain Users Shift Focus Towards Dapp Gaming

- Axie Infinity Hitting Major Milestones One After The Other
- Axie Infinity: Games Where People Earn And Transform Gaming
---