Asia Games 2022 Tickets to Be Issued on Alibaba-run Blockchain Network
Sports fans heading to the 2022 Asian Games in Hangzhou, China, will need to make use of blockchain technology – with organizers of the two-week-long competition set to issue all tickets using a blockchain network.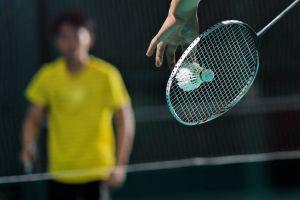 Per China News, the organizers have struck a deal with Demai, an online ticketing platform that e-commerce giant and blockchain technology advocate Alibaba bought and transformed into a subsidiary back in 2017.
Tickets for the multi-sport games will go on sale in 2021, and per Cao Jie, the vice president at Alibaba and CEO of Damai, "all tickets" for the event will be issued on a blockchain network.
In the past, sporting event organizers of major events, including top-flight international football matches, have only used blockchain tickets for part of their wider ticketing sales drives.
Damai stated that "all tickets will be protected using blockchain technology" to allow for easier and more effective verification, and "solve the problem of counterfeit tickets," as well as improving "data management."
The firm stated that the solution would help eliminate ticket scalping, whereby unscrupulous individuals buy up tickets in the hope of selling them on the black market or at inflated prices outside stadiums.
Tickets for the 2022 Asian Para Games, to be held a few weeks after the Asian Games, will also be sold using the new blockchain-powered solution.
The Asian Games, also known as the Asiad, will welcome athletes and crowds from the Oceania region for the first time in 2022.
___
Learn more:
Russia's Football Association Uses Blockchain Voting at Virtual Summit
This Airline Says Blockchain Ticketing Sales Hit USD 1m in July
---