Anticipated Ethereum Proposal 'Big Maybe' Out Within a Year
The highly anticipated Ethereum (ETH) improvement proposal (EIP) 1559, which includes things like an automatic token burn mechanism for each transaction and an improved fee market, may be rolled out in the next 6-12 months, according to Anthony Sassano, SetProtocol product marketing manager and author of the Ethereum-focused newsletter The Daily Gwei. But this comes with several 'buts'.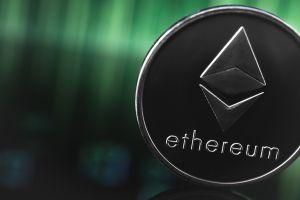 In a newsletter sent out this week, Sassano made it clear that he is optimistic about getting the proposal implemented on Ethereum. However, he stated that for his estimated timeframe to hold, it would be necessary to "rally the community around getting this into a standalone Ethereum network upgrade," as opposed to bundling it together with other EIPs.
"If I had to give an ETA on EIP-1559, I would say maybe (big maybe) within the next 6 to 12 months," Sassano wrote, while also cautioning that this is not carved in stone: "Of course, this ETA is moot if there are any big roadblocks that pop up over the next few months - please don't hold me to this estimation," the popular newsletter writer added.
EIP-1559 is among the most anticipated improvement proposals in the Ethereum community at the moment, with Sassano calling it "probably the largest and most complex change to Ethereum since it first went live."
Among other key changes, the new proposal involves a change to the way Ethereum handles gas pricing, so that each block would have a fixed block-wide ETH fee per gas that automatically adjusts up or down based on current block space demand.
In his newsletter, Sassano also unpacked a recent Twitter thread by product manager at Ethereum development firm PegaSys, Tim Beiko, which went into great detail on the current status of the proposal, among other things sharing that two clients are already running in a private testnet.
Meanwhile, am analysis of EIP-1559 by crypto researchers Hasu and Georgios Konstantopoulos for derivatives exchange Deribit also said that the changes will have "a positive effect on the long-term security and stability of Ethereum," given the more stable income stream that can be expected for miners.
"We find that EIP-1559 largely holds what it promises. It should make fee estimation much more predictable except for very short periods of high congestion, where the system falls back on the established first-price auction model," the two analysts concluded in their piece.
Progress on the implementation of EIP-1559 can be followed the Ethereum Foundation's YouTube channel, where regular EIP-1559 Implementers' Calls are uploaded.
____
Learn more:
Ethereum 2.0 Testnet Medalla Running 'Reliably' at 76% Participation
Despite 30% Drop, Ethereum Transaction Fees Remain Sky-High
---