Another Chinese Giant, Meituan Dianping, Might Test Digital Yuan – Report
The rollout of China's much-discussed central bank digital currency (CBDC) is getting one step closer, as the People's Bank of China (PBoC) – the country's central bank – is said to have entered into discussions with a giant online food delivery platform for a trial of the digital yuan.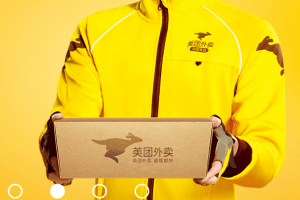 Citing "people with direct knowledge of the matter," a Bloomberg article published today said that the research wing of the PBoC has been in talks with Chinese food delivery giant Meituan Dianping on possible "real-world uses" for the virtual currency. The sources, who asked not to be identified revealing the private discussions, also added that specifics of the trial have not yet been worked out.
Further, one of the sources claimed that the central bank is also in discussions with Bilibili Inc., a major video streaming app in China backed by tech giant Tencent.
Meituan Dianping operates one of China's major mobile apps for food delivery and restaurant reviews, and sees daily transactions in the billions of US dollars, the report said.
It added that a trial of the digital currency on Meituan's app "would drive mass acceptance" in the Chinese population, as well as "widen Beijing's global lead in government-backed virtual currencies."
The news of the collaboration between the PBoC and Meituan comes after it was reported last week that the central bank has also struck a deal to "explore the applications of the digital yuan" in the world of "smart travel" with China's Uber-like ride-sharing firm Didi Chuxing.
As reported, China's digital yuan push comes in response to Facebook's Libra project, which the Chinese government fears could find its way into the Chinese economy if not offset by a domestic payments solution.
However, international experts warned recently that digital yuan might be gunning not only for the United States dollar, but also for bitcoin (BTC)'s market share.
___
Learn more: How CBDCs Might Change Our Daily Payments
---