Another Bitcoin Stimulus Check Might Be Around The Corner
Disclosure: Crypto is a high-risk asset class. This article is provided for informational purposes and does not constitute investment advice. By using this website, you agree to our terms and conditions. We may utilise affiliate links within our content, and receive commission.
The US government might send out another wave of stimulus checks to their citizens, which some might use to buy bitcoin (BTC) or altcoins – and which would in effect (ironically) mean that the BTC-skeptic Donald Trump, who is seeking reelection this November, might inadvertently help crypto adoption.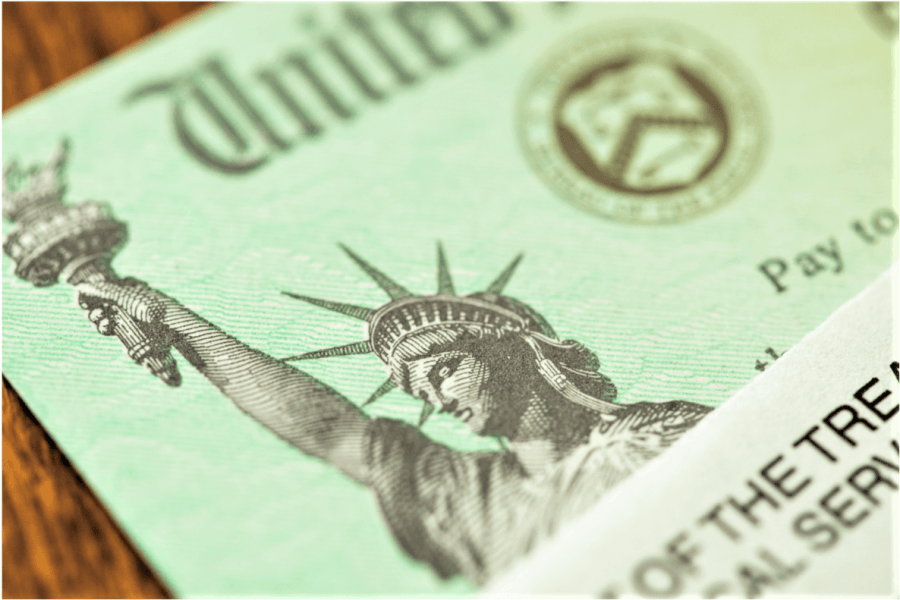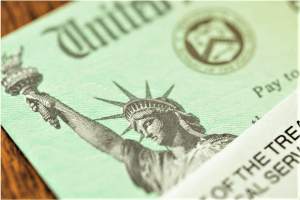 Once back from their recess, the US Congress will be discussing the Phase 4 stimulus package at the end of this month. The question raised once more – amidst the pandemic, recession, and general disillusionment – is whether some of this money will pour into crypto as well, as people turn towards investing in their futures. Proposals now range from a single USD 1,200 payment up to USD 2,000 per month through the end of the pandemic, according to Cnet. The first round of stimulus checks were worth as much as USD 1,200 for individuals.
In an open letter organized by the Economic Security Project and The Justice Collaborative, a group of 153 economists called on US policymakers to keep giving direct cash payments to Americans automatically until the country's economy gets strong enough and there is enough evidence that it's on the path to recovery. They argued that these types of payments could boost consumer spending and improve financial security, thus hastening the economic recovery, reported Reuters.
Just this month, Trump reiterated that he supported another round of stimulus checks, adding that "I support actually larger numbers than the Democrats" proposed. Per the CNBC article, Trump said: "I want the money getting to people to be larger so they can spend it. I want the money to get there quickly and in a non-complicated fashion."
In June, Treasury Secretary Steven Mnuchin also said that he might be open to another round of federal coronavirus aid.
Timing is also relevant as the next US presidential election is set for this November. It is well documented that Donald Trump is against crypto – he took aim at it in July last year, which many in the community took as a blessing in disguise as it provides additional acknowledgment and exposure. In June 2020, it was reported that Trump allegedly told Mnuchin to crack down on the trading and selling of BTC.
Meanwhile, the younger generation has recently been turning to equities, buying penny stocks on the stock trading app Robinhood.
"If every stimulus check was used to buy bitcoin, we'd see bitcoin's market cap exceed USD 2 trillion (USD 100,000 per coin)," said director of business development for Kraken Dan Held in June. Today it stands above USD 170bn, while BTC trades at more than USD 9,400 (15:00 UTC).
(Harvard University's Opportunity Insights found that much of the stimulus payments issued in April under the USD 2.3 trillion CARES Act went to essentials.)
Jay Hao, OKEx CEO, argued recently that it's possible that the second stimulus check will continue to drive BTC growth.
He said that retail investors "will be the main promoters of the bitcoin price surge under the second round of stimulus."
"If more money flows into the market leading to more money held by retail investors under the second stimulus, I think they are likely to use bitcoin as an alternative investment. After all, where else can they get a good return on their savings?" Hao said.
As reported, according to Arthur Hayes, CEO of crypto derivatives exchange BitMEX, bitcoin's price depends partly on millennials' decision on where to invest some of their stimulus money.
Millennials will be getting "going to get some funny money too from all the governments because of the lost jobs […] whatever governments have to do to buy off their support in the election," and this money could be used to buy bonds, gold, or crypto, said Hayes. "The world view on what it is they need to be investing in, in the future, I think is what's going to move the needle for or against bitcoin," he said, adding that this may start happening over the next few months, in the third quarter.
__
Learn more:
Young Robinhooders Might Be a Driving Force for Bitcoin Market
Forget Institutionals – Millennials Are the Sleeping Crypto Giant
---