An Unusual Case: ICO Project Ditches Blockchain, Buys Back its Tokens
While bitcoin and major altcoins are at risk of further declines, a small blockchain project made an unusual announcement that pushed the price of its native token up.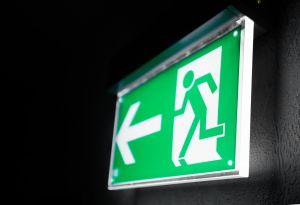 The price of the Colu Network Local (CLN) token issued by crypto startup Colu DLT is surging after an announcement (it does not include any dates) came out saying the company intends to buy back all circulating tokens, as well as conclude its blockchain project.
CLN is ranked 1148th by its market capitalization (almost USD 2 million). At pixel time (10:41 UTC), CLN trades at USD 0.0188 and is up by 40% in the past 24 hours, 22% in the past week and by 210% in the past month. It's still down by 22% in the past 12 months. However, trading volumes across the few exchanges that offer the token is extremely thin with just a few hundred dollars' worth of tokens changing hands on a daily basis.
CLN price chart:

The surge (that already started in the end of July) in price likely comes as a result of the company saying it will buy back the tokens with ether at the price it was sold for during the initial coin offering (ICO) in 2018. The announcement from the company did not, however, specify what that price is, other than saying that it is "higher than the current market exchange ratio" for CLN to ETH.
According to the earliest available information on Coinpaprika.com, CLN price stood at USD 0.06 in May 2018, which is three times more than today.
All tokens will be burned as they are bought back, the company further claimed.
Colu DLT said it has already received "support for the move from all its largest CLN purchasers from the original presale, which accounted for more than USD 17 million."
_______________________
_______________________
The company is the Gibraltar based subsidiary of the Colu Group, a developer of an app that "encourages local payments, while rewarding positive actions with City Currency."
For example, in recent months, the Colu Group has announced the introduction of the Belfast Coin, in partnership with Belfast City Council: "It will be used to reward residents for shopping at local businesses, healthy living, civic activity and more."
According to the announcement from Colu DLT, the buyback is part of an overall realignment strategy by the Group to move away from anything blockchain-related, and instead focus on their partnerships with various municipalities and local communities around the world.
The development of the CLN platform has posed both "regulatory and technical challenges," the company said, while also admitting that their current projects with local authorities in Belfast, Ireland and Tel Aviv, Israel are not based on blockchain technology.
____
Read more: Local Gov't Stablecoins Booming in South Korea
---