Altcoins & Co Watch Closely As Telegram and SEC Cross Swords In Court
Instant messaging giant Telegram and the U.S. Securities and Exchange Commission (SEC) are meeting today, February 19, in front of a New York federal judge in a case that may impact the future of many cryptoassets.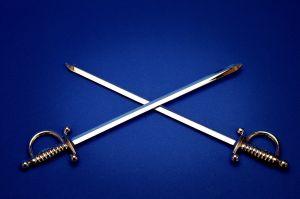 As reported, Telegram seeks that its digital token (Gram) sale should be allowed to move forward as the SEC wants to further block its USD 1.7 billion project. The SEC argues that Gram is a security and should be regulated like any other stock, bond, or similarly traded asset. Also, the Commission charges Telegram with violating investor protection laws.
However, attorneys told Law360 they do not expect any resolution at the hearing Wednesday, though Judge P. Kevin Castel may provide some indication as to which way he is leaning through the questions he poses, and he is likely to rule quickly on the preliminary injunction.
Therefore, the Telegram case could offer a glimpse into the future of how cryptoassets are regulated, at least in the U.S. A tightening of regulatory control over tokens could make for major changes in the industry.
"Given the size of the offering and the different players here... I think this will be a seminal case going forward," Rebecca Rettig, a partner and litigator focused on fintech at FisherBroyles LLP, told Law360.
Meanwhile, William Brannan, counsel at Lowenstein Sandler LLP, added that the need for clarity is particularly important for early stage companies. According to him, "the chilling effect" as a result of regulatory uncertainty in the digital asset and blockchain space "is something that we've certainly seen and experienced."
"Issuers, brokers, exchange platforms, payments service providers, investors and others will all need to consider the extent to which a given token falls within the perimeter of regulators in the relevant jurisdictions, as this may have a substantial impact upon their obligations and/or rights within the market," Peter Stewart, an associate at law firm Cooke Young and Keidan, recently wrote in Global Legal Post.
Meanwhile, yesterday, in a response by the New York Southern District Court, the U.S. Commodity Futures Trading Commission (CFTC) said that "we express no view on" whether Gram is a security or commodity.
"While digital currency is a commodity, that does not resolve the question of whether the [Securities Act of 1933] applies to Gram. That depends on the securities laws," the CFTC said. The SEC argues that the token sale violates registration provisions of the Securities Act of 1933.
"Telegram takes the position that the rights to future Grams sold under the GPAs [Gram Purchase Agreements] are distinct from the Grams themselves in that the former were sold pursuant to investment contracts and are therefore securities, whilst the latter are not because, once issued, Grams will operate as a simple medium of exchange like a currency," according to Stewart.
It has been reported that under the terms of the investment, Telegram was contractually obliged to provide around 2.9 billion of its tokens to its investors in October 2019, or face the possibility of returning the entire USD 1.7 billion to its 100+ investors. However, investors agreed to wait. About USD 425 million of that capital raise reportedly came from 171 Americans.
____
Learn more: Ripple Plays 'USD 500bn XRP Market' Card in Court
---