'Alarm' Rings as Crypto Trading Outpaces Stock Market in South Korea
South Korean crypto trading volumes have outperformed stock market activity for the first time in the nation's history, with crypto trading gathering pace at a rate some find "alarming."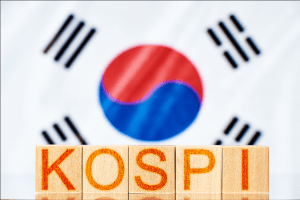 Media outlets such as Yonhap and Segye Ilbo, as well as Kyunghyang Shinmun reported that on April 15, crypto trading volume figures peaked at USD 21.5bn per day.
The combined daily total for the stock market – the KOSDAQ market plus the sum of the South Korean securities markets and South Korean traders' activities on overseas markets – reached USD 18.8bn on average in March. April figures are not yet available.
The media outlets stated that the USD 21.5bn total had been calculated using CoinMarketCap data from 14 domestic exchanges that support fiat KRW-crypto pairings.
Meanwhile, traditional investors reported their surprise at the news. Lee Young-sik, a stock market trader with over two decades of experience on the domestic market, told Cryptonews.com,
"The rush of totally green retail investments to the crypto market is alarming, to say the least. People are on the lookout for a quick buck. They have lost all faith in the real estate market, which many of them now see as inaccessible. But rather than turning to stocks, now they have crypto as an alternative. I'm not convinced that all of them know what they're doing. I hope we don't see another repeat of early 2018."
And another frequent KOSDAQ trader, Kim Tae-ho, told Cryptonews.com,
"Money's flowing. People want to invest. They can't spend in shops and other businesses because of [the coronavirus pandemic], so they are putting what they can into whatever markets they can afford."
Stock market trading has also boomed during the pandemic, with the benchmark KOSPI's volatility index (VKOSPI), known as the "fear index," falling to its lowest level since the end of January 2020.
Segye Ilbo reported that the market has been buoyed by big overseas stock buys on the KOSPI, particularly in the field of semiconductors, with overseas investors keen to tap into South Korea's large chipset market.
However, it appears that many – including some industry insiders – still feel the crypto market is being allowed to swell without appropriate guidance from the government.
Yonhap quoted Lee Jong-gu, a former member of the regulatory Financial Services Commission, and the current chairman of the Korea Blockchain Association's self-regulatory committee, as stating,
"Even though millions of [South Korean] crypto investors [conduct] transactions of volumes worth tens of [billions of dollars] a day, we still have no consistent and unified regulation on cryptoassets."
___
Learn more:
- Bitcoin Sell-off Postmortem: Euphoria Exhaustion & FUD Behind Massive Liquidations
- More S Korean Exchange Customers in Nervous Hunt for their Crypto
- Crypto Moms Now Taking Bitcoin Buying Tips from their Kids
- 3/4 of Polled S Korean Bankers See Bitcoin At USD 90K Before End of 2021
- Over USD 620M XRP Positions Liquidated While Ripple CTO Educates Investors
- Volatility Is Crypto's Best Friend
- Japanese Regulator Warns Teens Who'll Soon Be Able to Buy Crypto
---