ADA Follows Market Down Despite Cardano 'Reaches Orbit'
Despite Cardano carrying out a hard fork last night that launched Shelley – the next version of the network – the successful upgrade failed to excite ADA traders, who are selling the news in the crypto market that is in the red today.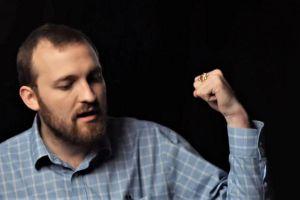 As of press time on Thursday (07:24 UTC), ADA was down by nearly 3% over the past 24 hours, trading at a price of USD 0.1405. However, the current price is still up from a week ago, with a 7-day gain of more than 13% and a monthly gain of more than 70%, by far outperforming both bitcoin (BTC) and smart contract competitor ethereum (ETH) in the 30 days leading up to the hard fork.
Other majors coins from the top 10 are down by 1%-4% today, except XRP that is up by 1%.
ADA price chart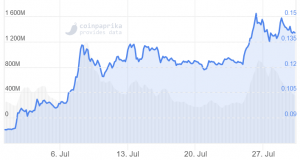 The latest network upgrade for Cardano is the result of five years of development work by the Cardano development firm IOHK, and among other things introduces stake pools and delegations for ADA holders.
Operating a stake pool involves staking other users' tokens on their behalf, which is the process required to secure the network and earn more ADA tokens as rewards for doing so. According to the launch announcement from the Cardano Foundation, it is estimated that the network will reach approximately 1,000 stake pools at its peak.
Commenting on the major upgrade, Cardano founder and IOHK CEO Charles Hoskinson said that the hard fork was successful and that "we've reached orbit:"
"Every piece of this was made with love, care, and foresight, and there were a lot of hard battles we had to fight […] a lot of victories we had to win to get to this day," Hoskinson said, while adding "we're no longer a static confederated system, we're a dynamic and decentralized system."
Cardano's roadmap is made up of five 'eras', with each era having one overarching focus. While the previous Byron era focused on community building, decentralization will be the focus of the new Shelley era, according to Cardano's public roadmap. This overarching theme also fits in with the claim made in the launch announcement from the Foundation that Cardano will now be "50–100 times more decentralized than other leading blockchain networks."
As previously reported, last night's roll-out also comes after Charles Hoskinson reached out to litecoin (LTC) creator Charlie Lee on Twitter earlier this month, seemingly eager to test out cross-chain communication between the two blockchains.
---