9 Tweets By Elon Musk and 9 Bitcoin Reactions
Disclosure: Crypto is a high-risk asset class. This article is provided for informational purposes and does not constitute investment advice. By using this website, you agree to our terms and conditions. We may utilise affiliate links within our content, and receive commission.
Another day in crypto, Tesla's chief Elon Musk made another tweet, and bitcoin (BTC) price dropped. However, in the past few months, in the majority of cases, Musk's tweets didn't move BTC.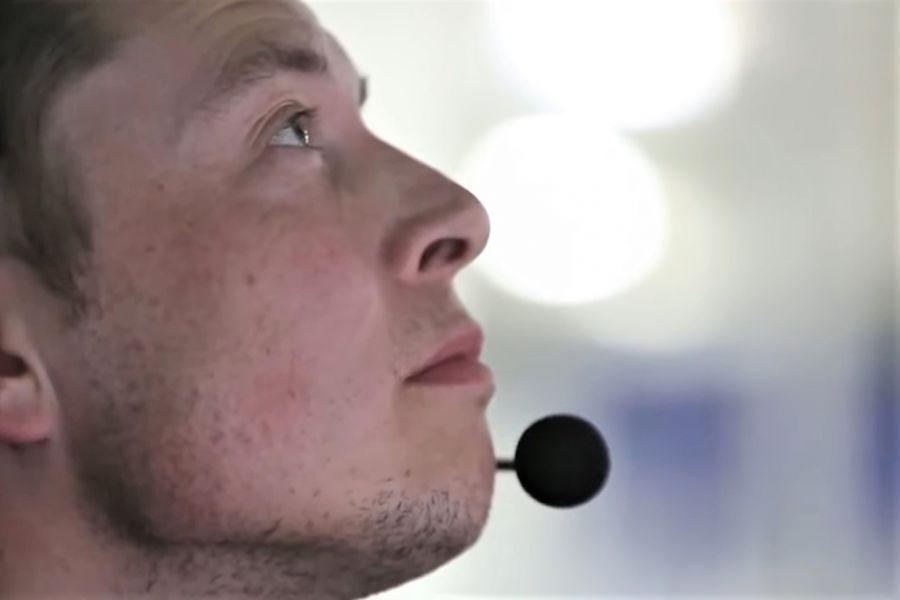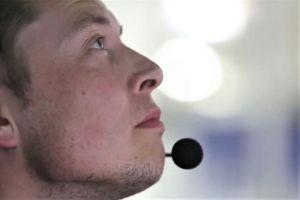 As reported earlier today, Musk posted yet another ambiguous tweet, writing just "#Bitcoin" and a broken heart emoji, accompanied by a meme with a reference to Linkin Park's popular song 'In the End'. He followed up that one with a meme of a trader crying over a price correction.
At 12:30 UTC, BTC is trading 35,869, after it dropped almost 8% in a day and 7% in a week. Ironically, ethereum (ETH) and many major altcoins dropped even more.
Cryptonews.com took nine Musk's tweets, directly or indirectly related to BTC and posted in the past three months, and looked into how the market reacted in the first hour and one day since each tweet – if at all.
One thing that must always be kept in mind is that relatively larger swings are normal in the crypto market, Musk or no Musk, and they commonly can't be easily attributed to any one event.
1. March 12
Reaction in 1h: -0.4%
Change in 24h: 5.5%
A minor drop can be noticed in an hour post-tweet, therefore there was practically no reaction to it. The price went rising the following day.
2. March 24
Reaction in 1h: 1%
Change in 24h: -2.6%
Post-tweet, the price appreciated immediately after the tweet, then dropped nearly triple that over the following day, suggesting no impact.
3. April 24
Reaction in 1h: -1%
Change in 24h: No change
Minor drops and rises are seen, suggesting no impact.
4. May 7
Reaction in 1h: No change
Change in 24h: 4%
There was no noticeable impact in the first hour, while the price rose over the next day, which doesn't appear connected to the tweet.
5. May 12
Reaction in 1h: -10%
Change in 24h: -10%
There was a sharp drop to the 50,000 level seen in following this particular tweet. Some stabilization followed in a day after, but no recovery.
6. May 13
Reaction in 1h: -1%
Change in 24h: No change
Even though this tweet followed the previous one in a matter of hours, it does not seem to have had any impact on the price of BTC.
7. May 19
Reaction in 1h: 3.6%
Change in 24h: 10%
The difference between the two tweets is one hour. A higher increase is noticed over the 24h period, which can't be attributable to Musk's tweet.
8. May 24
Reaction in 1h: 1%
Change in 24h: -3%
BTC had already been on the rise gaining some USD 4,000 on that day, while a minor, brief spike can be noticed around the tweet time, but can't be said with any certainty it's connected to it – rather, it's likely normal price movement. The price dropped in a day and then continued trading sideways.
9. June 4
Reaction in 1h: -2%
Change by noon UTC (latest available data): -6%
The price was already correcting lower tonight (UTC time) before this tweet accelerated the downturn.
____
From all the above, it looks like only the Tesla-stopping-BTC-payments announcement and the tweet today had a more significant impact on the market. In either case, Musk is now tweeting during a perfect storm of events that merged together and pushed the price down.
Others include arguably larger issues such as the overheating market, large liquidations of leveraged positions in the derivatives market, tighter regulation on crypto mining and trading in China, possibly tightening regulations in the US, and ongoing environmental concerns discussions. Also, as reported today, United States politicians appear to have a new stick to beat the crypto sector with – as they prepare an onslaught on ransomware and crypto payments to criminal groups.
Meanwhile, as reported, the sentiment against Musk on Twitter went up in May, with less than 15% of tweets about him being positive, per sentiment tracking company Awario.
It's rather evident that, while many commenters seem to be neutral on the Musk tweeting matter, many others criticize him for it. Some argue that Bitcoin is both bigger and more relevant than Tesla, but quite a few others say that posting about Musk's tweets and giving him any attention is a problem in itself.
"He's trolling the community," Bobby Ong, co-founder of crypto data aggregator and analytics website CoinGecko, toldReuters.
And per crypto trader and analyst Michaël van de Poppe, "retail [investors are] also too focused on what Elon Musk is doing. Way too much." But Placeholder co-founder Chris Burniske noted that the crypto market's responses to "Elon's shenanigans" are already less extreme and the resilience more immediate.
Meanwhile, while in March Tesla sold 10% of the BTC holdings it had bought for USD 1.5bn, Tron (TRX)'s founder Justin Sun promised he'd buy all BTC Musk wants to sell.
____
Other reactions:
__
__
__
__
__
__
__
__
__
__
_____
Learn more:
– Elongate: Market Rereads Bitcoin FUD Playbook & Waits For The Next Tweet
– Tesla Sends Bullish Bitcoin Signal To Global Corporates
– Engineer Elon Musk Says Bitcoin 'Is Less Dumb' Than Cash
– Musk's Doge, Bitcoin Tweets May Spur Double-Digit Returns – Report
---