1G Golden Profit Review – Scam or Legitimate Trading Software
Disclosure: Crypto is a high-risk asset class. This article is provided for informational purposes and does not constitute investment advice. By using this website, you agree to our terms and conditions. We may utilise affiliate links within our content, and receive commission.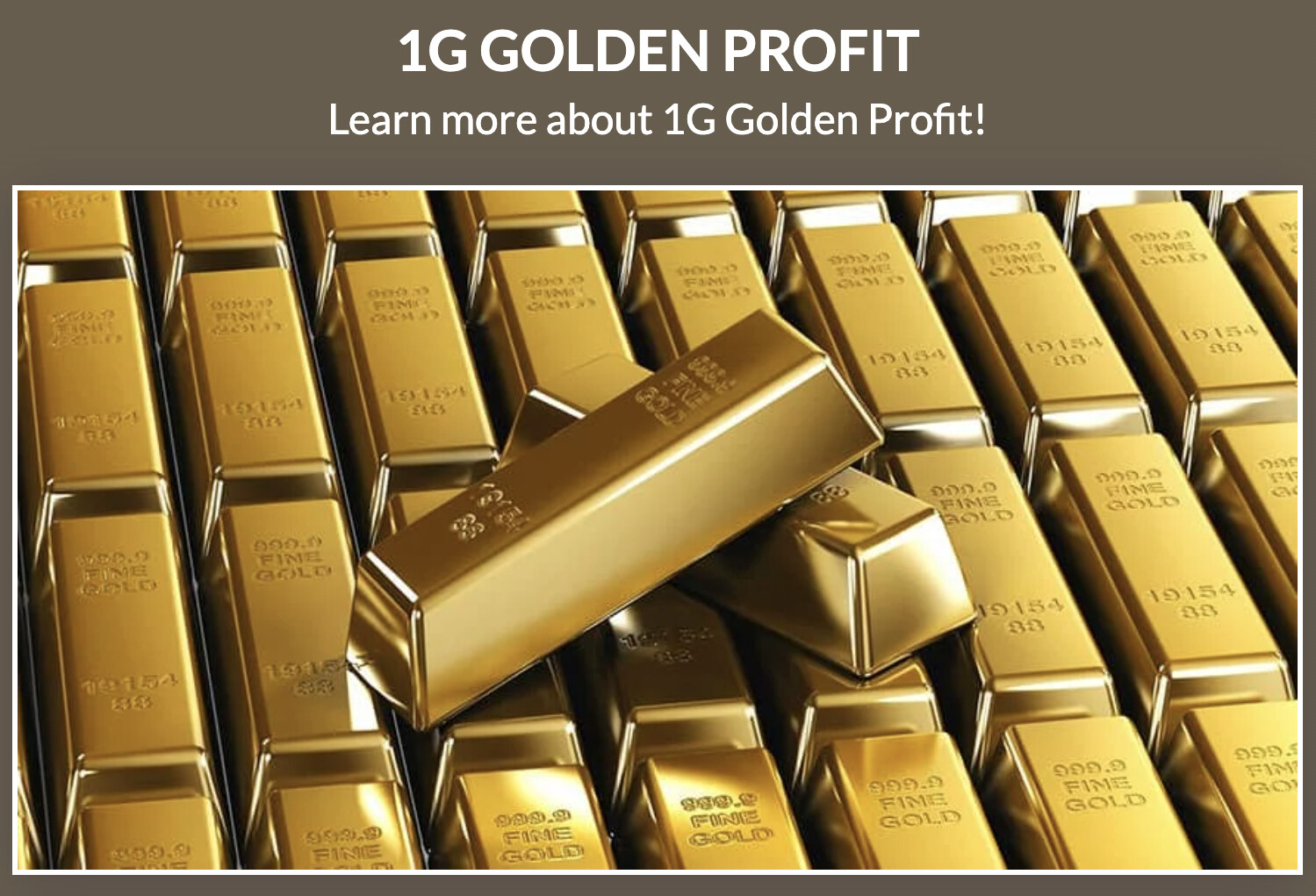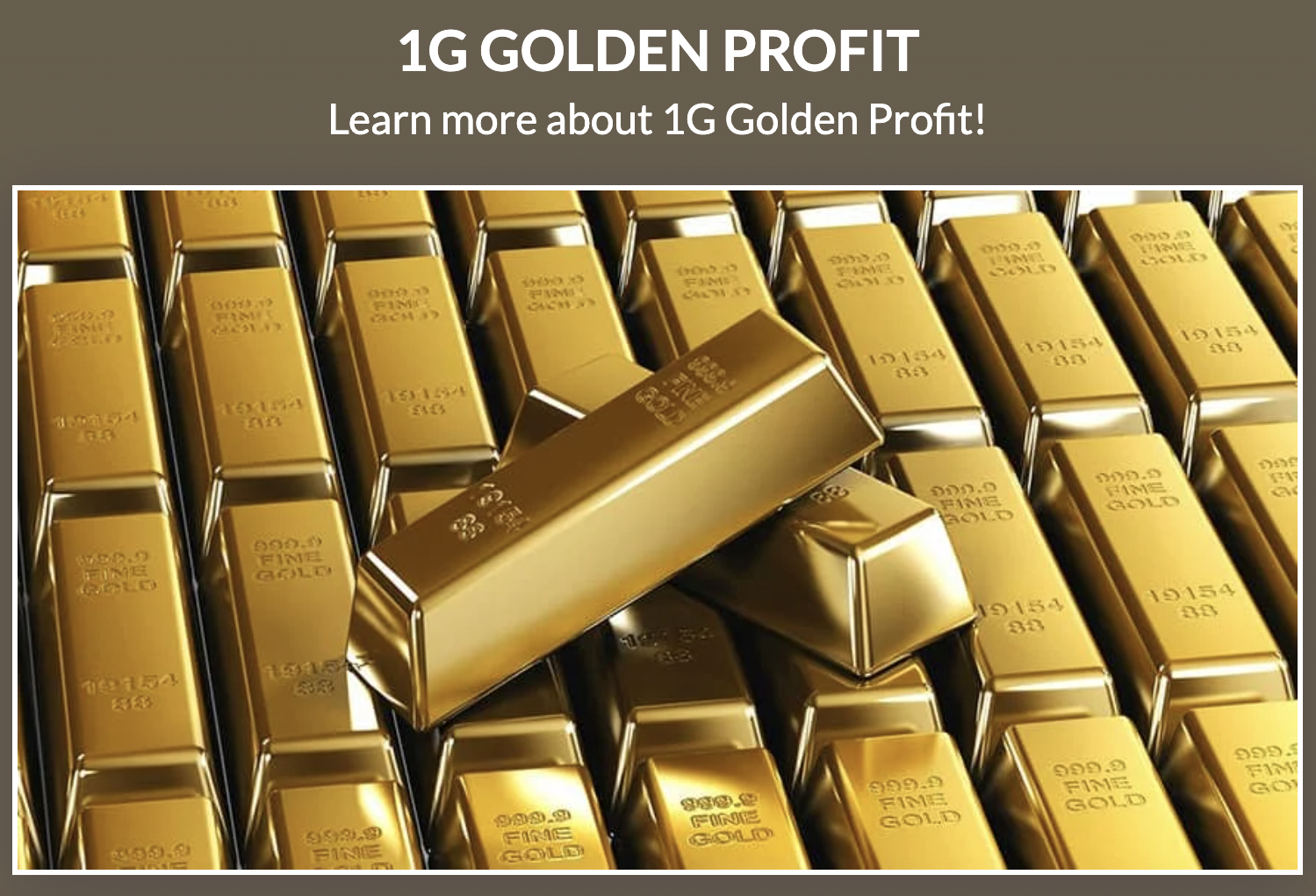 Disclaimer: The text below is an advertorial article that is not part of Cryptonews.com editorial content
1G Golden Profit is a trading platform that claims to help traders stay a step ahead of the gold market. By assessing the price of gold, it claims to help you make smarter investment decisions. Moreover, the platform states that it offers all the modern trading tools and news updates investors need to interact with the gold ETF market easily – but are these claims true?
This 1G Golden Profit review is going to look into the different qualities of this platform, from its features to its customer support, to analyze whether it is worth your time.
1G Golden Profit Summary
Before we dive into assessing the claims that the 1G Golden Profit site has made, here are the key details to know about it
| | |
| --- | --- |
| Supported Assets | Gold |
| Claimed Success Rate | No, because it is not an autonomous trading platform |
| Available on Mobile? | Not mentioned |
| Fees | Claims to have a zero-fee approach |
| Customer Support | Accessible to registered users |
| Withdrawal Speed | Claims to be instant |
| Minimum deposit | $250 |
Cryptocurrencies are unregulated. Trading with unregulated brokers will not qualify for investor protection
What is 1G Golden Profit?
Most traditional investors, and even those who are interested in crypto trading, are interested in the value gold can hold over the long term. But the current market has even put the price of gold inside a volatile range, which is why gold traders need platforms that they can use to buy and sell gold ETFs in an informed manner – which 1G Golden Profit promises to provide.
1G Golden Profit is a trading platform for gold ETFs that uses modern tools to analyze the gold markets and find investors the best times to buy and sell gold ETFs. "Gold trading may seem scary and overwhelming at first", the official website states, continuing to say that 1G Golden Profit is the right platform to stick to under these conditions.
It claims to help traders leverage their investigation in conjunction with the platform's features in order to generate profits. These features, according to the website, focus on an efficient withdrawal process, simplified UI, and zero fees, allowing investors to keep the whole profit they are able to raise.
Starting to use this platform, however, has a heavy requirement. One needs to deposit $250 at least to get started. While veteran traders can do so easily, novice traders might feel apprehensive since there is no historical data to show how successful 1G Golden Profit has been in the past. So, invest only a minimum amount and focus on the latest news constantly before trading.
1G Golden Profit Pros and Cons
Here are the pros and cons we could find while researching 1G Golden Profit:
Pros
It claims to offer a simplified UI
The withdrawal process is quick, supposedly
Offers a host of tools to buy and sell gold ETFs
Offers tutorials and updates to help investors become better traders
Features an account manager
Cons
There are no autonomous trading features
Focuses exclusively on gold
Requires a deposit of $250 from users
How Does 1G Golden Profit Work?
1G Golden Profit site is extremely limited when it comes to the available information, but from what we could find, it has the same features as a traditional stock trading system.
You create an account first, after which you will be partnered with an account manager or a robo advisor. The account manager will then help you set up your account properly according to your trading preferences. Once you have deposited the amount, you can start analyzing the gold market to see the market liquidity and where the gold price is heading.
The official platform states that you will also be able to read the fundamentals in order to trade better. Once you're equipped with the necessary knowledge, you can start trading gold ETFs. The platform states that it takes no commission from the trades. So once you sell a gold ETF, the profits will be transferred to your account – without any deduction.
These streamlined features are how we believe the site would work. The presence of an account manager can supposedly make trading easier. That said, it hasn't directly been stated if this is the process the platform adheres to. The lack of a demo trading account also makes it difficult for users to assess the true method of operation for this platform.
Want to trade Bitcoin – the digital cgld – instead? Check out our list of crypto trading bots.
1G Golden Profit Key Features
Here are all the features that you may get from 1G Golden Profit:
Simple and Efficient WIthdrawal Process
Investors won't need to wait for more than a day in order to get their withdrawals, according to the claims. Upon clicking the withdrawal button, their profits will be transferred to their bank accounts, the site states. However, if the network is congested, it may take up to 24 hours.
Accessibility
The website claims that 1G Golden Profit is accessible on all fronts. It has made the gold ETF trading process simple so that all types of investors can easily interact with it.
Device Compatibility
1G Golden Profit claims that the platform is compatible with all platforms. There is no specialized trading app available. However, the original platform is a web app, which, according to the claims, runs fairly well on all devices.
Zero Fees
1G Golden Profit claims that users won't need to worry about any withdrawal, transaction, or deposit fee while trading. It also states that it does not deduct any commissions from the user's account. If true, this would mean that users can keep all of their profits.
Simplified User Interface
1G Golden Profit claims that all the trading features have been streamlined to bolster customer participation. There are no complex and cumbersome features to get into. Everything is simplified on the website, says 1G Golden Profit.
Quick Account Verification
1G Golden Profit seems to have done away with the complex process of account verification. Right after you fill out the signup process, an account manager will reach out to you to confirm your account registration via email, according to the claims.
Cryptocurrencies are unregulated. Trading with unregulated brokers will not qualify for investor protection
1G Golden Profit Account fees
1G Golden Profit has stated that it charges no fees. There are no transaction fees, withdrawal fees, or network fees detailed on the official website. However, you still may want to talk to the support team for answers.
1G Golden Profit Minimum Deposit
To use the features available on 1G Golden Profit, you need to deposit $250 as the minimum deposit. Once you've funded your account, 1G Golden Profit says that you are free to explore the platform as much as you want. There is also a strategy builder available that you can use once you have talked to your account manager.
1G Golden Profit Compatible Devices
The official website of 1G Golden Profit is accessible on all devices. We didn't come across any issues when we opened the platform on a desktop, laptop, tablet, or mobile. The site is responsive and behaves correctly on all screens. Also, the sign-up button works perfectly.
Is 1G Golden Profit a Scam?
1G Golden Profit has not provided a lot of details on the website. All it talks about are simple trading tools that let users access the complex world of gold ETF trading and buy and sell these assets. There are no autonomous trading features discussed, and there is no mention of this site helping users buy and sell crypto.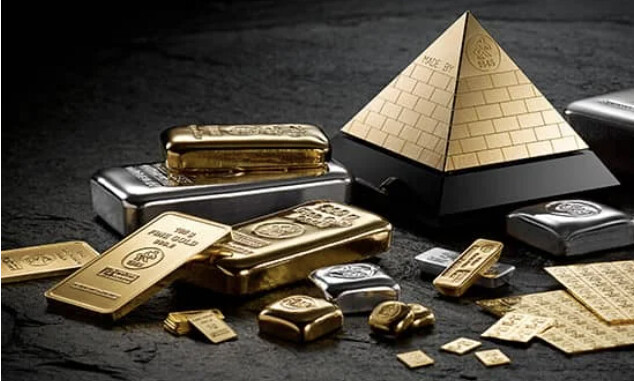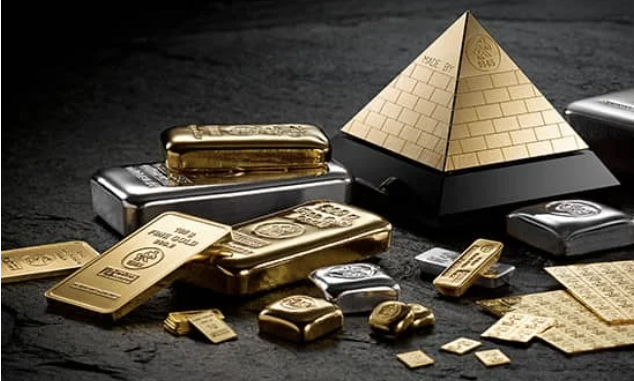 That said, much is unknown about how the site works. It talks about a simple trading strategy but doesn't elaborate on the tools it delivers. It also talks about how an account manager will assist users but fails to elaborate on their qualifications. There is a lot on the website that indicates users need to take a leap of faith rather than get the full picture before trading. This wouldn't have been an issue if there was a demo account available. But there is none, which makes independent audits difficult.
There is also the matter of third-party reviews. Most of them we have come across talk about an AI crypto trading bot that also offers gold ETF trading facilities. But the website doesn't say anything about crypto trading facilities. That tells us that there are different renditions of 1G Golden Profit, but there is no clarity about which one this one is.
Gold ETF investors must, therefore, be careful. Invest only the amount that's required, and make sure to get all the facts before trading.
1G Golden Profit Customer Support
While there is a Contact page on the website, the response times are long for unregistered users. Registered users, however, may enjoy round-the-clock customer support via live chat, email, and telephonic conversations.
How to use 1G Golden Profit?
The following steps must be followed to start trading on 1G Golden Profit:
Step 1 – Visit the 1G Golden Profit Website
Visit the 1G Golden Profit website and fill out the contact form to register your account. Enter your name, email, and phone number, and wait for the account verification process to begin.
During the confirmation process, you will receive an email to verify your account, which will connect you to the broker you'll be using to trade on 1G Golden Profit. Enter your credentials and go to your page.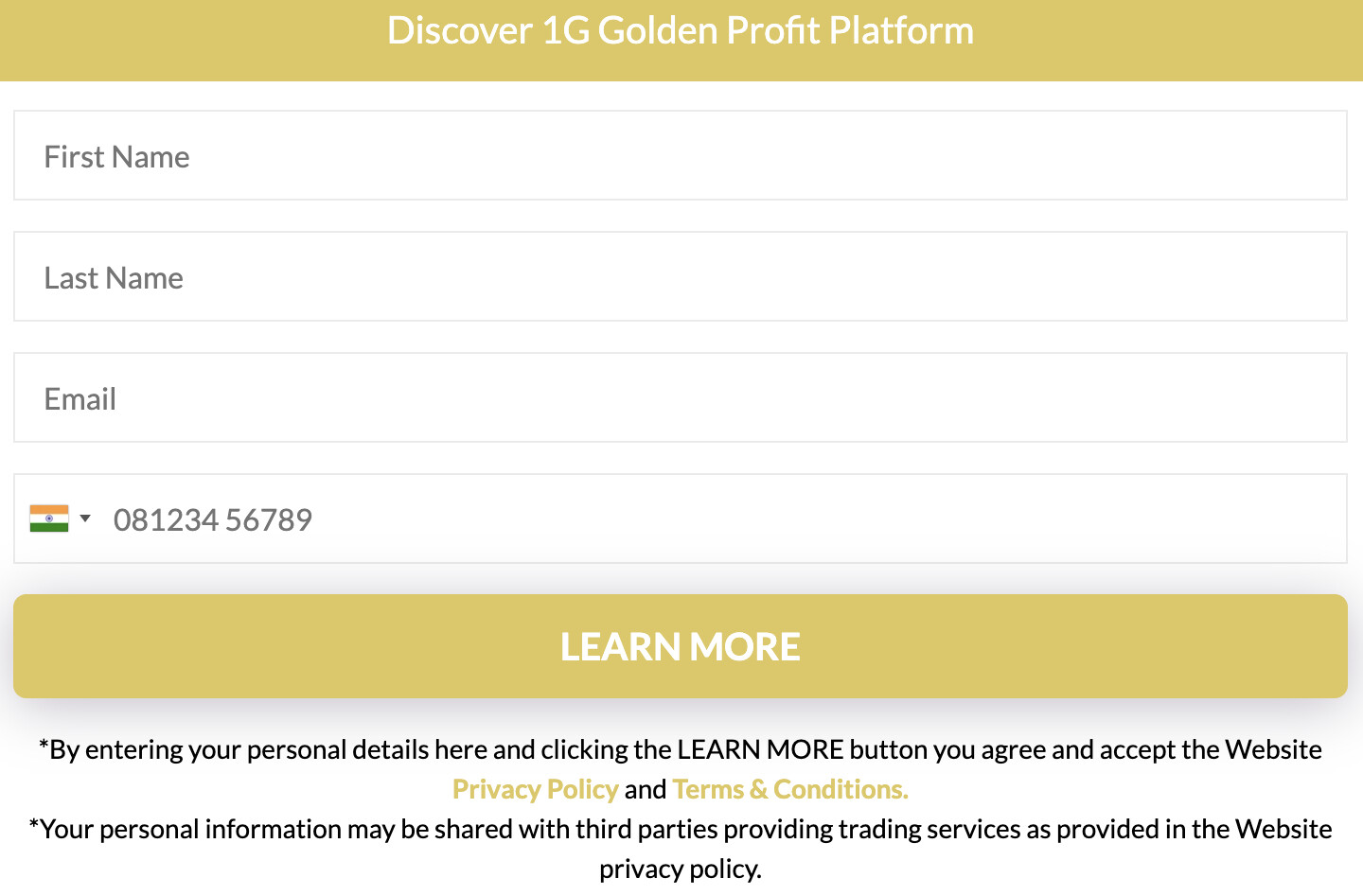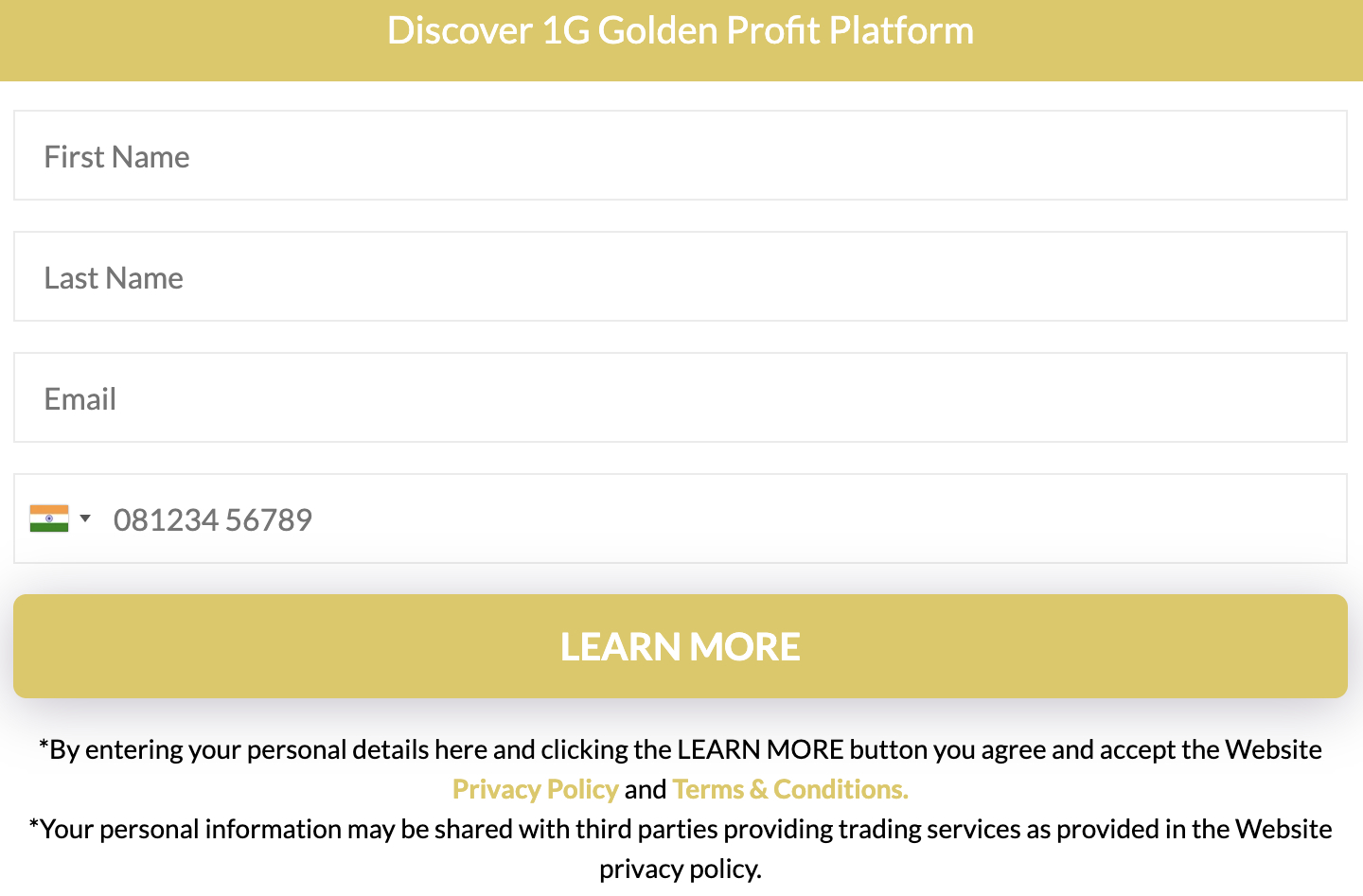 Step 2 – Make the Minimum Deposit
Fund your account by using the options available, which will open the live trading feature for you. The amount you need to deposit is $250. Talk to the account manager to alter your trading preferences.
Step 3 – Start Trading on 1G Golden Profit
Establish trading strategies by talking to your account manager and start trading.1G Golden Profit states that gold ETF trading is risky. So, trade responsibly and don't invest more than you can afford to lose.
How to Delete a 1G Golden Profit Account?
There is no information available on whether or not one can delete their 1G Golden Profit account. Talk to the customer support team for this info and find out whether this feature is directly accessible from the platform.
Is 1G Golden Profit Endorsed by Celebrities and Big Brands?
Gold is an important commodity, and gold ETF trading has gathered steam in the current market. However, 1G Golden Profit has not been endorsed by celebrities or big brands. There were no names mentioned on the website, and most third-party reviews also don't talk about it.
Who is the Founder of 1G Golden Profit?
1G Golden Profit has given no information about who is running the platform. The About page only details why one should choose 1G Golden Profit. There is not a word about the team. Even third-party reviews have no idea who the team members are.
Latest Bitcoin News – Learn About Digital Gold
While gold ETFs are gaining interest, it is Bitcoin that most investors have their eyes on. Here are the latest Bitcoin updates to be aware of:
ChatGPT has predicted that a major Bitcoin rally is coming soon, and BTC may reach $150,000 by the end of 2023.
Many major institutions, including SoftBank, have paused their crypto investments to focus on AI.
Several crypto presales have emerged this year for investors who don't want to deal with the current market volatility, or as an alternative to Gold which has generally traded sideways for the past decade.
The Verdict
1G Golden Profit is a gold ETF trading platform that promises to offer simple tools, accessibility, and security features to make gold ETFs accessible for all. It has standard trading features and doesn't make any large claims.


However, some of its supposed features lack first-hand accounts. Therefore, we recommend that investors exercise caution and focus on other assets, like new cryptocurrencies, in order to hedge their bets against the current market conditions.
Cryptocurrencies are unregulated. Trading with unregulated brokers will not qualify for investor protection
FAQs
What is 1G Golden Profit?
1G Golden Profit is a gold ETF trading platform promising to offer simple features that can yield consistent profits for investors. It supports only one asset, gold, and doesn't feature any autonomous trading utilities.
Does Elon Musk endorse 1G Golden Profit?
While Elon Musk signaled to move on gold in 2021, he hasn't talked much about his gold investments since then. So, it is unlikely that he has even heard of 1G Golden Profit.
Related
---