Immediate Wealth Review – Scam Or Legitimate Trading Software
Disclosure: Crypto is a high-risk asset class. This article is provided for informational purposes and does not constitute investment advice. By using this website, you agree to our terms and conditions. We may utilise affiliate links within our content, and receive commission.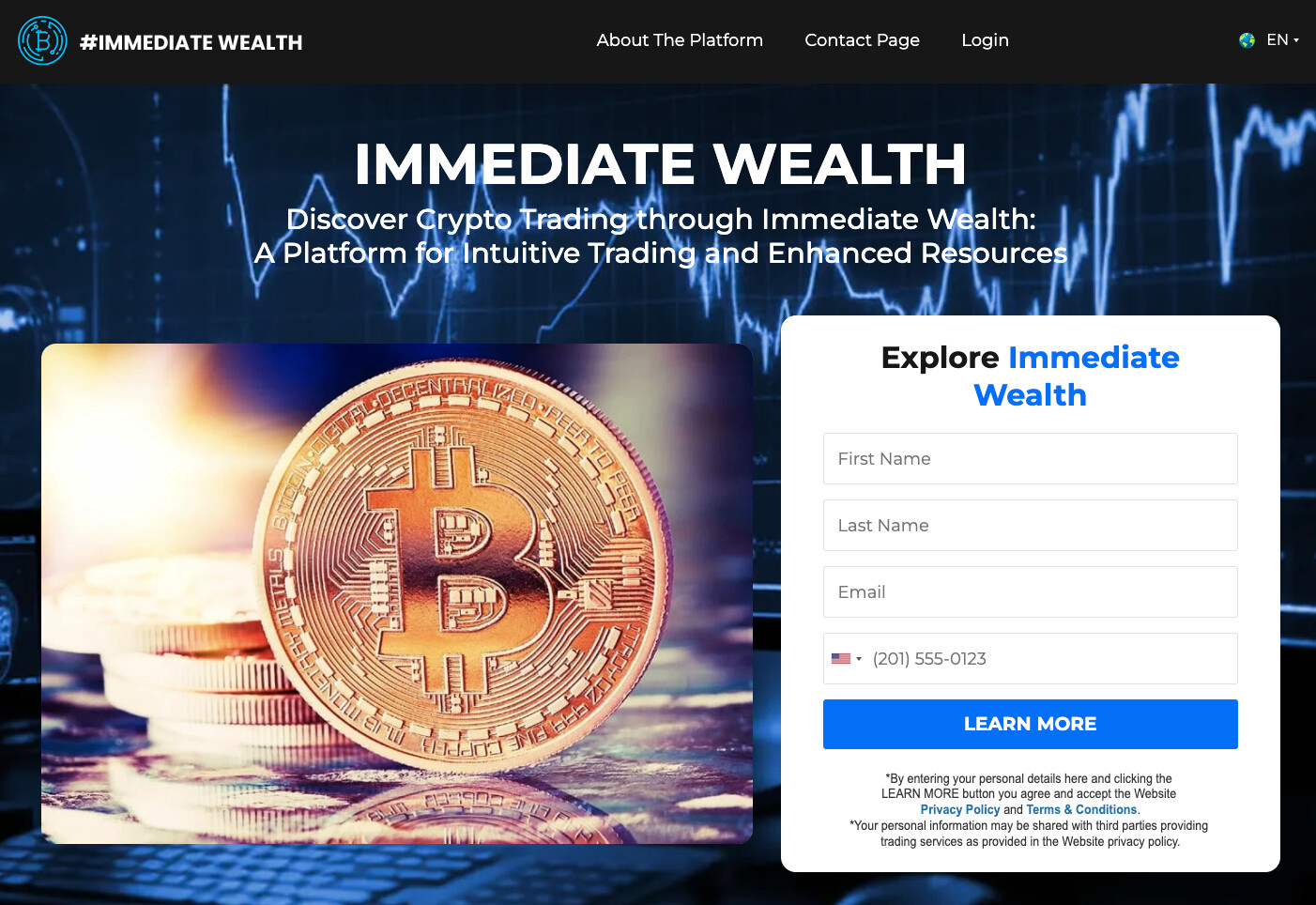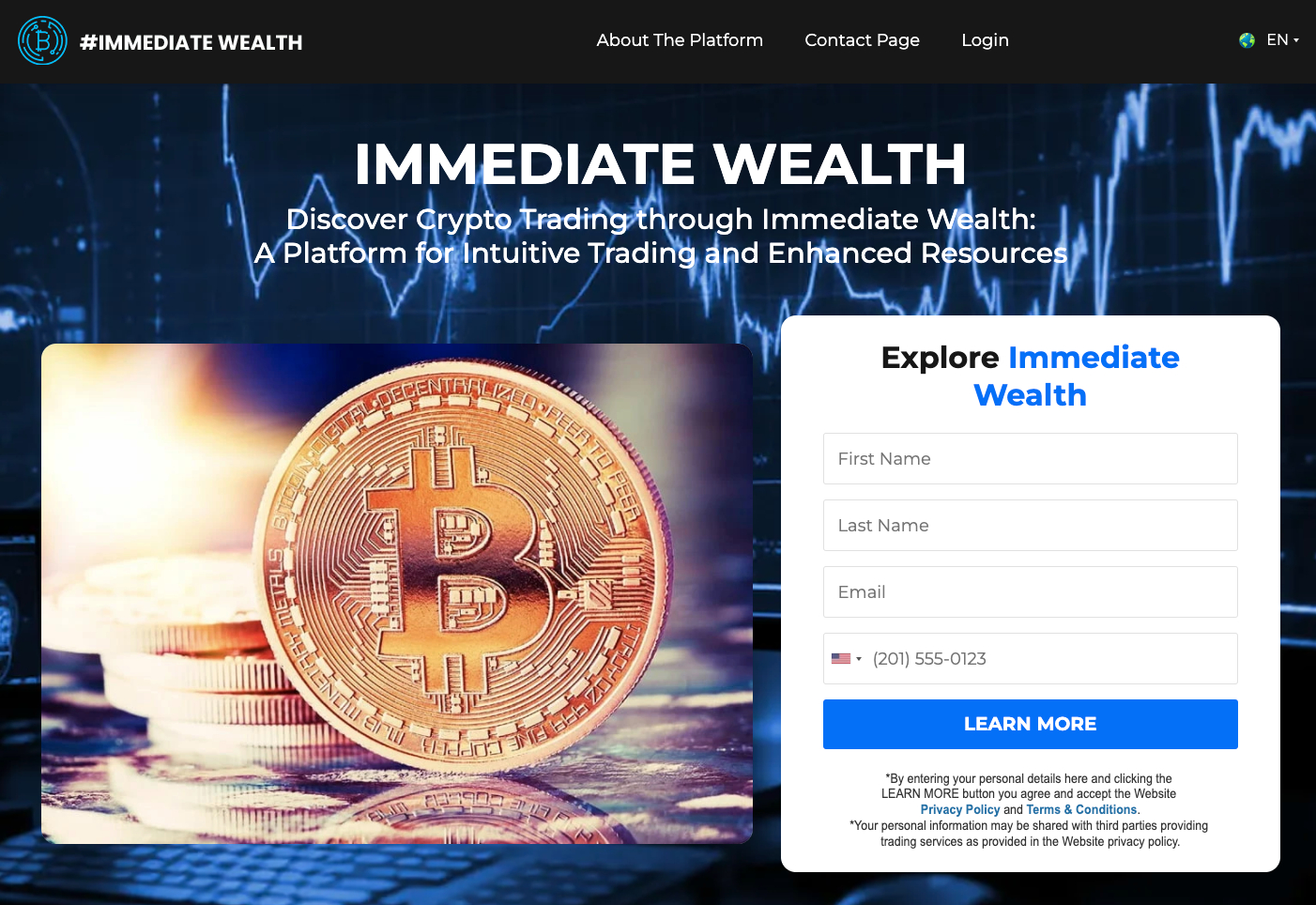 Disclaimer: The text below is an advertorial article that is not part of Cryptonews.com editorial content
Immediate Wealth is a new crypto trading platform that claims to elevate the trading experience for users through intuitive trading and enhanced resources. It presents itself as an all-inclusive cryptocurrency trading platform that gives traders of all skill levels the information, resources, and tools they need to succeed in the increasingly PvP crypto market.
But should you spend your time and money on the platform? We examine this and more in our comprehensive Immediate Wealth trading platform review.
Immediate Wealth Summary
Immediate Wealth makes similar claims as other automated trading tools we've reviewed on our website. It promises to combine cutting-edge technology, charting tools, and educational insights to improve the overall experience and outcomes of cryptocurrency trading.
It also claims to offer some distinct features, such as practical tools and resources on the latest trends, movements, and values in the dynamic crypto market. This review will carefully investigate the numerous claims made by the Immediate Wealth platform and its worth to traders.
| | |
| --- | --- |
| Supported Assets | Multiple cryptocurrencies |
| Success Rate | Not mentioned |
| Fees | Free of charge |
| Minimum Deposit | Not mentioned |
| Mobile App | Not mentioned |
| Customer Support | Available for registered users only |
Cryptocurrencies are unregulated. Trading with unregulated brokers will not qualify for investor protection
What is Immediate Wealth?
Immediate Wealth claims to be a user-friendly crypto trading platform that helps traders keep tabs and follow the movements, trends, and values of their preferred assets. It provides traders insights, updates, tools, and the benefits of an easy-to-read UI and a simple onboarding process.
According to the website, Immediate Wealth is well-suited and accessible to various types of traders. It provides them with a secure and private trading environment, shielded from online scams. Traders have all the groundwork and safety they need to become seasoned investors using the platform.
Immediate Wealth is also a hub for industry news, data mapping, and analysis. It offers a feature-rich and user-friendly interface for cryptocurrency trading and tracking. Traders can obtain the required information and access without hopping between websites, applications, and tools.
Immediate Wealth traders have helpful tools, experienced account managers, and market tracking features to shape their cryptocurrency trading futures, regardless of prior trading expertise.
Who Created Immediate Wealth?
The Immediate Wealth website does not mention any details about its founding team or developers. However, it mentions that their goal is to inspire users to strive toward becoming more knowledgeable, skilled, and experienced crypto traders online with their automated trading technology.
Many crypto trading sites often withhold information regarding their development teams. However, some investors do not prefer such opacity when investing in the platform.
Immediate Wealth Pros and Cons
The Immediate Wealth website claims to give complete control in the hands of the trader. Only they can decide when and how to use their funds. The platform claims to offer various direct channels to the trader for analysis, speculation, and tracking.
Keeping these and other features elucidated on the platform, here are the various pros and cons of using Immediate Wealth:
Pros
Claims to support a variety of.
Claims to offer sophisticated charting tools to enhance the trading experience.
Claims to be suited for traders with all levels of trading experience.
Seeks to provide instantaneous updates and real-time market data.
Prioritizes mobile responsives, UI, and navigation.
Claims to use advanced security protocols to ensure trading safety.
Cons
Does not disclose the number or types of crypto assets supported.
Founding team and developer identities are concealed.
No information on the minimum deposit to start trading on the platform.
Does not disclose which countries the platform is authorized in.
How Does Immediate Wealth Work?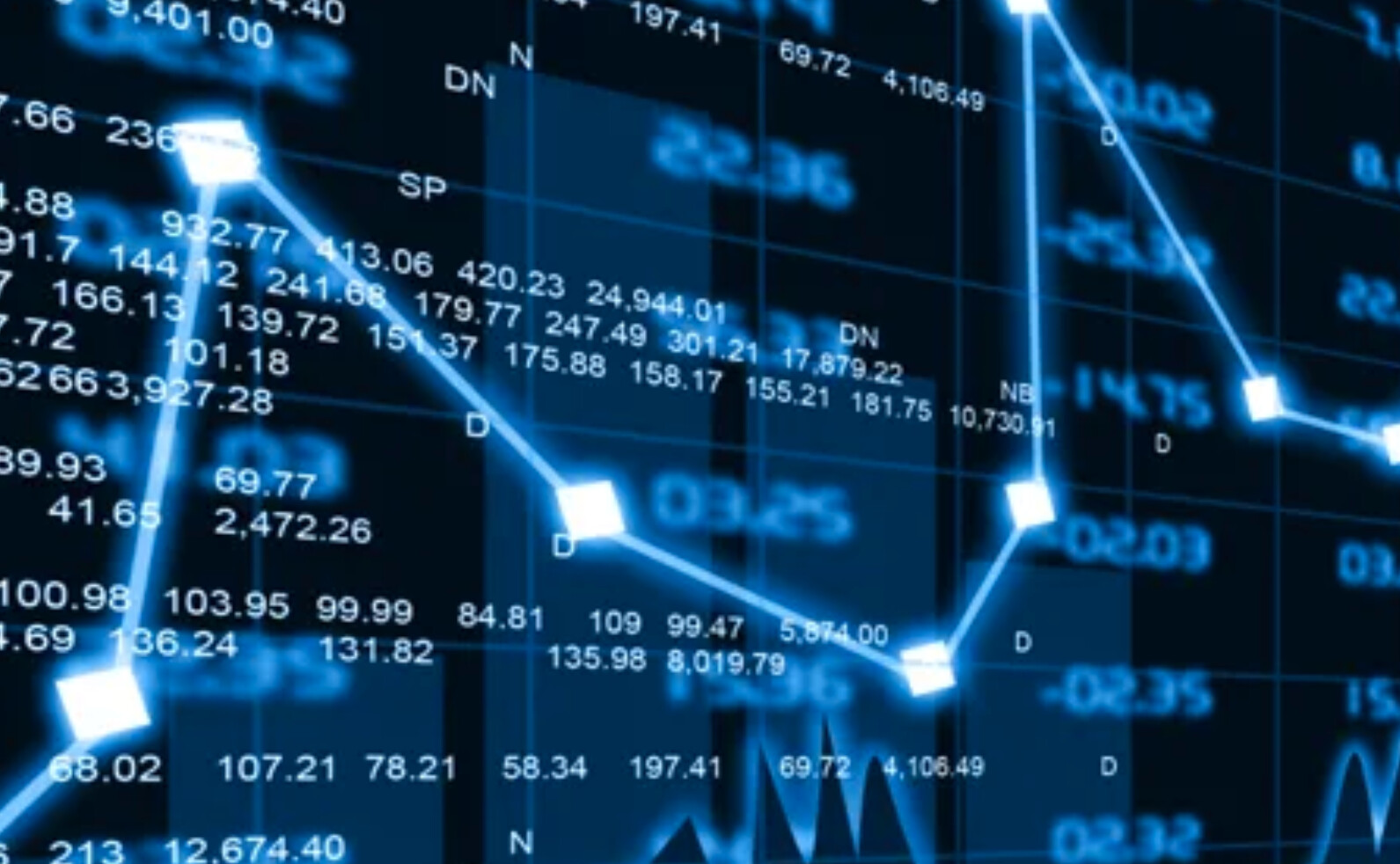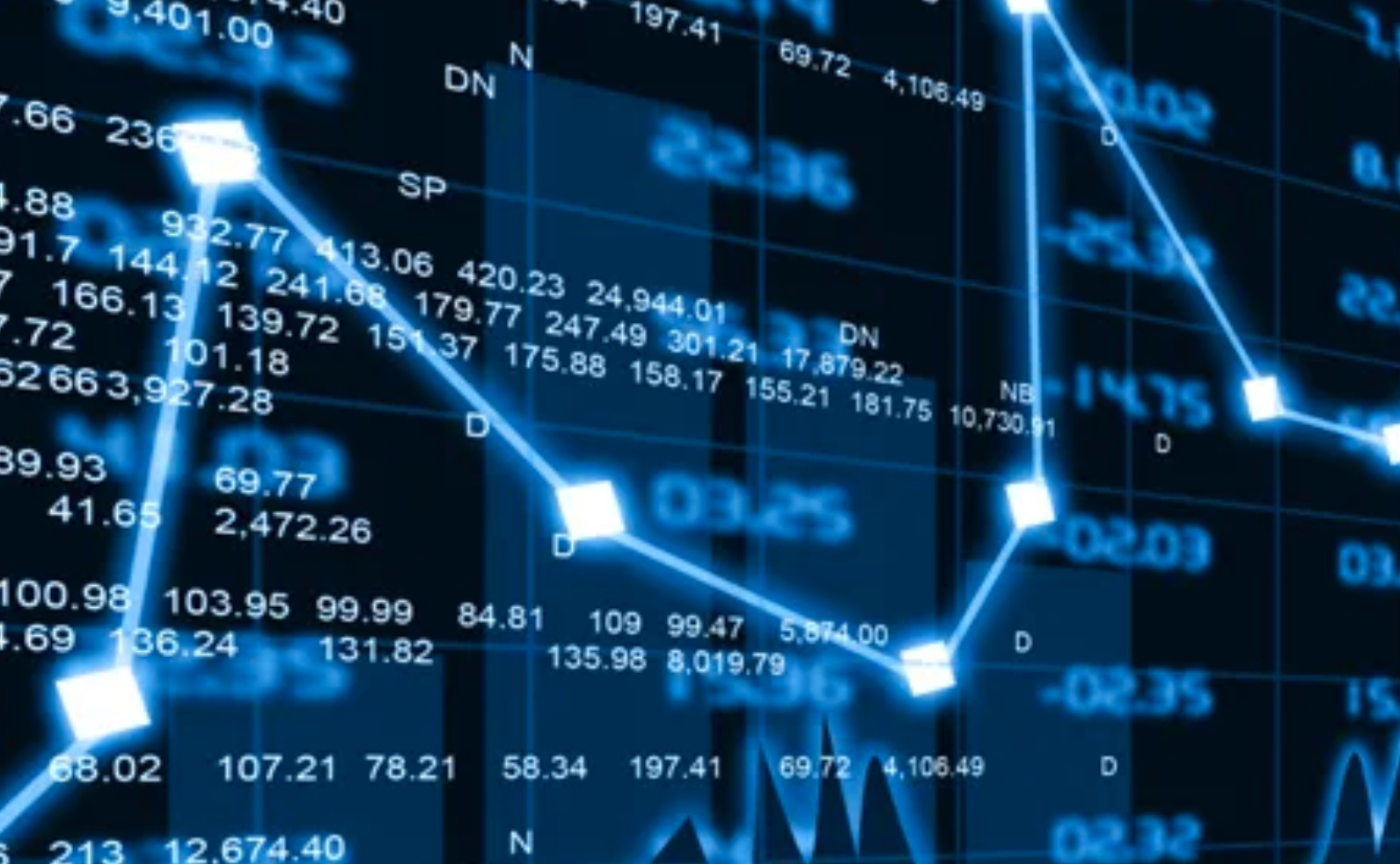 We have examined the scant material on the Immediate Wealth website and several online forums to understand how the trading platform functions. Our comprehension is based on assumptions, secondary research, and parallels with other cryptocurrency trading platforms.
Immediate Wealth claims that all users who use the platform will have direct access to the channels for tracking, speculating, and analysis. Traders can locate market data, monitor movements, keep up with trends, and examine market history as they see fit with the help of different tools and resources on the platform.
The platform also asserts that the user has complete control over every action and does not put the power of their account in the hands of trading bots entirely. Traders alone can determine how and when to use their money.
According to the Immediate Wealth website, every account has an account manager to help and mentor the traders. The platform is available to users 24/7.
After registering, users can access their accounts via the website of their linked broker. These details are available to traders only once they have created an account. Users also have the option to try the platform out in a test environment before investing real money.
Which Devices Can Access Immediate Wealth?
The Immediate Wealth website mentions that both desktop and mobile devices can access the platform. However, it makes no mention of any downloadable mobile applications. We haven't been able to determine if there is a mobile app associated with the platform.
The platform website was responsive on a range of devices. Its appearance and layout remained almost unchanged whether viewed on a smartphone, tablet, PC, or laptop. However, due to security restrictions, users can only log in on one device at a time.
Cryptocurrencies are unregulated. Trading with unregulated brokers will not qualify for investor protection
Immediate Wealth – Supported Countries
The website does not mention which countries Immediate Wealth is authorized to function in, or where its features are limited or prohibited.
What is the Success Rate of Immediate Wealth?
Since we could not locate any references to the website or testimonies from current or former traders, we are unable to comment on Immediate Wealth's success record.
Immediate Wealth Key Features
The primary goal of Immediate Wealth, according to its website, is to give traders autonomy over their trading decisions and portfolio diversification. With the following features, it promises to give platform users a simple and safe trading experience.
Easy Registration
Immediate Wealth claims to have a straightforward and quick registration process. The account is widely accessible to almost anyone with an interest in the crypto trading market. The registration process only asks the user for some basic contact details, following which an account manager connects with them to discuss the next steps.
Demo Account
Immediate Wealth offers a demo platform to help new users acquaint themselves with actual cryptocurrency trading in a test setting. The demo account helps users become familiar with the controls, reports, and tools of the platform, accurately depicting how things operate on the actual website.
According to the website, there is no time limit to practice and observe the platform using the demo account. However, we were not able to verify any of these claims.
Robust Security Protocols
Immediate Wealth prioritizes a safe and secure trading environment for all users, protecting them against the tampering of funds or information. The platform claims to use high-level security systems and encryptions to protect user data, accounts, and transaction details.
Dedicated Account Managers
Immediate Wealth claims every trader on its platform is assigned a dedicated account manager. This representative is the traders' point of contact, mentor, and assistance. The account managers do not interfere with trades or control them. Instead, their role is to monitor the trader's activity and help when needed.
Educational Resources
Immediate Wealth claims to have a huge focus on assisting new and experienced traders in navigating the complexities of the crypto market. It provides a library of educational materials towards this objective. The website mentions that educational resources have been designed to be accessible and concise. Since there were no previews of this library without registration, we weren't able to verify these claims.
Cryptocurrencies are unregulated. Trading with unregulated brokers will not qualify for investor protection
Immediate Wealth Account Fees
The Immediate Wealth platform is completely free to use and does not charge any fees, according to its website. However, we weren't able to verify this claim.
Immediate Wealth Minimum Deposit
The platform does not mention any minimum deposit to begin trading on Immediate Wealth. However, this can only be verified once customers sign up for the platform.
Is Immediate Wealth a Scam?
After reviewing the features and claims of Immediate Wealth in detail, can we conclude if it is legitimate or a scam? The answer may not be that simple.
The platform website is lacking a great deal of information. We are unsure of the demo trading account or the educational library that traders can access to use the platform better. There is also no way to cross-verify the security protocols and market data available to users without actually registering on it.
There is no documentation or endorsement available to validate the performance of the account managers or the overall trading experience. Furthermore, the website does not include details on the professional background, qualifications, or origins of the founding team.
Although it is stated on the website that using the platform is totally free, this claim is also unverifiable. A $250 minimum deposit is typically required to access similar trading platforms, such as customer support. We find it tough to evaluate Immediate Wealth's claimed benefits because of this lack of transparency.
On the plus side, Immediate Wealth makes no exaggerated claims about its trading success rates. It provides a detailed overview explanation of all the security precautions it takes and the general platform working. We are particularly drawn to the emphasis on an educational library for new users.
Yet, it is tough to declare Immediate Wealth as a legitimate trading site or a scam. We recommend care, caution, and thorough research before making any investments on the platform.
How to Start Trading on Immediate Wealth?
Follow the below steps to begin trading on Immediate Wealth:
Step 1: Visit the Immediate Wealth Site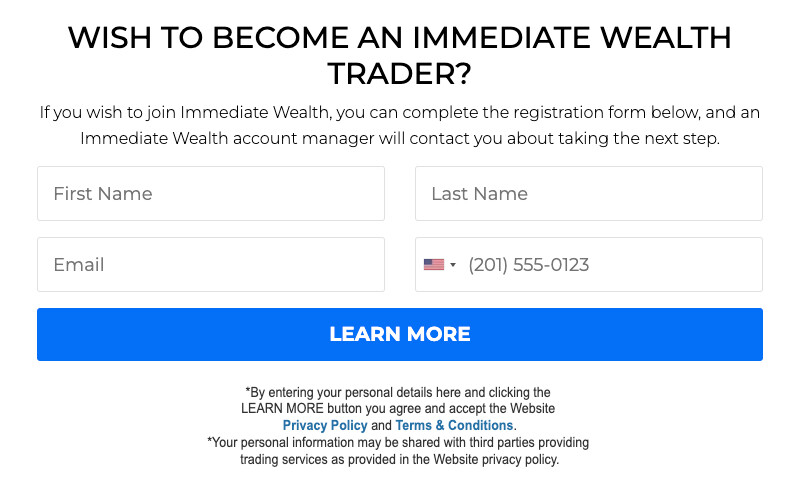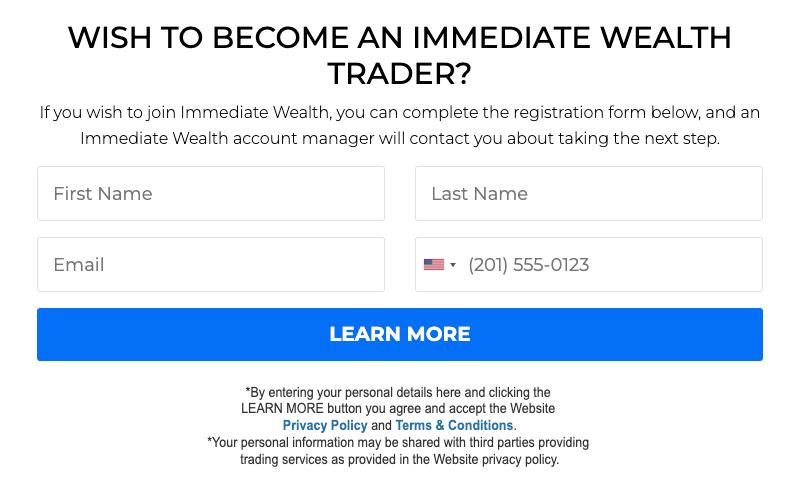 Visit the official Immediate Wealth website. You will be guided to a quick and simple registration process wherein you need to enter your phone number, email address, and name in the registration box. We advise using a provide a burner number if you prefer that the account manager reach you by email.
Step 2: Deposit
While it is common for trading platforms to charge a minimum deposit before trading, Immediate Wealth does not mention any such requirement on its website. See if they ask you to deposit a minimum amount once the account manager contacts you. The website mentions that deposits can be made via wire transfer, PayPal, debit and credit cards.
Step 3: Start Trading on Immediate Wealth
Once the account manager contacts you and confirms your account, you should be able to start trading on Immediate Wealth. Take a quick look at the trading tools, educational library, and demo account that the platform claims. Proceed with caution and invest money only if you are happy with what you see. If not, we recommend that you quickly withdraw in accordance with the platform's policies.
How to Delete an Immediate Wealth Account?
The Immediate Wealth website does not provide any instructions on deleting your account. You can browse this feature in the demo trading account. The platform claims to provide a dashboard to traders who are logged in, and this dashboard may help you access the delete feature.
The Verdict
With its purported library of educational resources, easy-to-use UI, security features, and intuitive charting tools, Immediate Wealth promises to draw in both novice and seasoned investors.
Although the platform does not glorify its success rates, it also doesn't reveal a great deal of information on its website about its founding team, specific features, user reviews, and supported assets.
The lack of such crucial information is the primary cause of our skepticism towards the platform. We advise you to exercise caution and do your own due diligence before beginning to trade on the Immediate Wealth platform. Remember all trading carries risk, particularly on smaller independent trading platforms.
Cryptocurrencies are unregulated. Trading with unregulated brokers will not qualify for investor protection
FAQs
What is Immediate Wealth?
Immediate Wealth is a crypto trading platform that claims to offer advanced trading tools, an educational library, and dedicated account managers to help traders succeed in the crypto market.
How do I start trading on Immediate Wealth?
Start trading on Immediate Wealth by registering yourself on the website. You will be asked to enter your name, phone number, and email in the registration box. An account manager will soon be in touch with you for the onboarding process.
Is Immediate Wealth suited for beginners or experts?
Immediate Wealth is a crypto trading platform that claims to suit both novices and seasoned traders. The trading platform claims to provide a vast educational library and several practical tools that traders of all skill levels will find useful.
---