Who Accepts Bitcoin in 2019?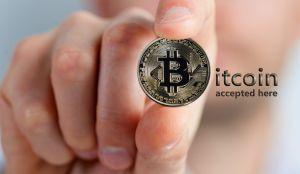 Before you get yourself some Bitcoins, you may wonder who accepts Bitcoins as payment? Since Bitcoin is relatively new and many businesses are wary of its price fluctuations, you may not find it surprising that it is not as widely accepted as traditional fiat currencies.
Despite that, the ranks of retailers and services that accept Bitcoin are growing. According to Coinmap.org, there are nearly 15,000 venues all over the globe where you can purchase goods and services using Bitcoin, The actual number of vendors accepting Bitcoin is likely to be much higher though, knowing that Bitcoin is already legal payment instrument in countries like Japan.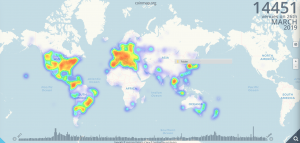 You can buy food and drinks at many bars and restaurants around the world. Aside from that, you can also get various web services, book accommodation and plane tickets, purchase real estate, order pizza, consumer goods, pay your taxes or even travel to space with Virgin Galactic using BTC.
Well-known companies that accept Bitcoin
As you can see, many companies accept Bitcoin, but it also depends on where you are and what you need. Although Bitcoin is more popular among smaller merchants, several well-known companies accept Bitcoin payments, too.
For example, if you need gift cards, Gyft and eGifter accept Bitcoin, and their gift cards can be used at a wide range of retailers.
If you want something special, and not probably not mass-produced, Shopify and Etsy can help.
If you need a gift for that special geek in your life (including yourself!), anything ranging from Marvel action heroes to old-school game memorabilia can be found at Geekorama.
Do you need something from Amazon, but realized they do not take Bitcoins? Purse is there to help you swap your Bitcoins for an Amazon gift card.
If gift cards don't cut it for you, Overstock is an alternative to Amazon. It accepts Bitcoins as well as popular altcoins.
Traveling somewhere? Bitcoin.travel and Cheapair.com will help you to book plane tickets and hotels for Bitcoin.
Need anything else? Spendabit.co and Bspend.com are websites that let you search for retailers that accept Bitcoin for items you need.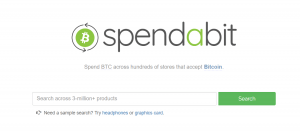 Other big companies that accept Bitcoin include:
Microsoft Xbox and Windows Store.
KFC Canada
Tesla
Reddit
Subway
Wikipedia
Playboy
Virgin Galatic, including Virgin Mobile and Virgin Airline
Bloomberg.com
Etsy Vendors
Avnet
Badoo
Zynga
Newegg.com electronics
Mint
Euro Pacific
T-Mobile Poland
Foodler
Fancy.com
Pornhub
Purse.io
AirBaltic
WordPress
Dish
Roadway Moving Company
Cryptopet
WebJet
SEO Clerks
Digitec Galaxus
Privacy-focused e-mail service providers Tutanota and Protonmail.
VPN services such as Express VPN, Pure VPN, CyberGhost, NordVPN, HideMyAss
Namecheap.com domain registrar.
Lionsgate Films
Dish Network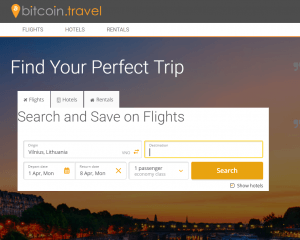 Alongside specific companies, there are websites which let you discover niche retailers and service providers who accept Bitcoins. These include:
Bitcoin.travel - a service for finding airlines that accept Bitcoin.
CheapAir.com - a travel booking service which allows you to book flights, hotels, and rental cars with Bitcoin.
BTCTrip
CryptoCoffee - a crypto-centric coffee distributor.
Takeaway.com - a service for ordering food with Bitcoin
Ordertakeways.co.uk
Movietickets.com
BitPlaza - a mobile app and website for purchasing various brand products.
Spendabit - a search engine that lets you discover stores that accept Bitcoin.
Some cafes and museums accept Bitcoin and cryptocurrencies, too, but you should check with them individually. Look them up on coinmap.org.
Other ways to spend your Bitcoins
You can also spend bitcoin indirectly by getting a Bitcoin-powered credit card from Xapo, BitPay, Uquid, and alternative service providers. Besides, cryptocurrency projects TenX, Pundi X, and Crypto.com also work on making Bitcoin and cryptocurrency payments an everyday option.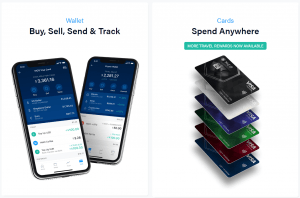 All in all, a retailer who accepts Bitcoin is likely to gain a bigger following due to network effects and appeal to a broader target group. Although many people still argue that Bitcoin is not a suitable payment system due to price fluctuations, fees, and unregulated nature of blockchain, the Bitcoin network is still relatively young and is likely to grow and improve in the future.
Also see: Who Accepts Ethereum?