Who Accepts Bitcoin in 2022?
Before you get yourself some bitcoin, you may wonder who accepts bitcoin as payment? Since bitcoin is relatively new and many businesses are wary of its price fluctuations, you may not find it surprising that it is not as widely accepted as...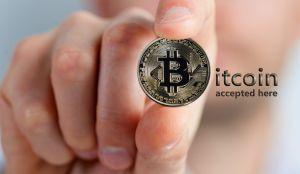 Before you get yourself some bitcoin, you may wonder who accepts bitcoin as payment? It's been 12 years since its inception, and the number of merchants and service providers who accept bitcoin keeps on growing. From Substack to Microsoft, Tesla to the country of El Salvador, spending BTC is becoming increasingly easier with every passing day.
According to Coinmap.org, there are over 23,000 venues all over the globe where you can purchase goods and services using bitcoin. The actual number of vendors accepting bitcoin is likely much higher, considering how large its ecosystem has gotten. Besides, you can already spend bitcoin via e-pay services like PayPal, BitPay, and others, and you can also spend it like regular money using cryptocurrency debit cards issued by Crypto.com, Coinbase, Binance, Bitpanda, and many others.
Source: coinmap.org
Here is a renewed list on well-know service providers and vendors that would gladly accept your BTC. Keep in mind that it is nearly impossible to cover every company and service accepting bitcoin as means of payment, but hopefully this list will give you a correct impression on how far the ecosystem has come.
Tech Companies That Accept Bitcoin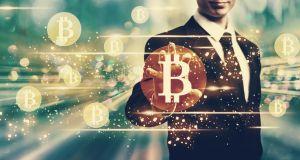 Source: Adobe Stock / Tierney
Microsoft. The giant from Redmond supports the option of topping up one's Microsoft account with BTC. Although it was removed for a brief period, in 2022 bitcoin can be used to buy apps or games from Microsoft's Windows or Xbox stores, without support for purchasing stuff from its online store. While the company's earlier record of supporting bitcoin has been spotty, its support for this cryptocurrency is surely a wind in the sails of crypto promoters.
AT&T. Proud as the first mobile carrier to accept crypto payments, AT&T allows crypto payments through BitPay.
Namecheap. This popular domain management and registration site was urged on by the tech community to add bitcoin as a means of payment.
The Internet Archive. The scholarly archive allows you to donate with bitcoin among other currencies like ethereum, filecoin, XRP and zcash.
ExpressVPN. With Bitpay, the privacy tool allows you to pay using bitcoin.
DishNetwork. You can use bitcoin and bitcoin cash to pay for a subscription with the TV connectivity company.
Grooveshark. Grooveshark, the music streaming service, uses Stripe to process bitcoin payments.
SEOclerks.com The SEO-focused job marketplace allows you to pay for services with bitcoin.
Substack. One of the most popular internet newsletter services now lets you pay your favorite creators in bitcoin.
Wordpress.com. Using Bitpay, this website creation platform allows you to pay with bitcoin
Fintech Companies That Accept Bitcoin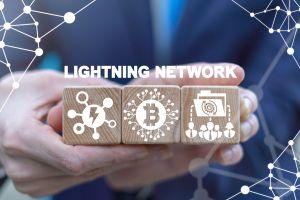 Source: Adobe Stock / wladimir1804
Paypal.It should be no surprise that the once-groundbreaking payment service allows you to buy, sell and hold cryptocurrencies, the new groundbreaking payment gateways.
Intuit. Intuit's Quickbooks allows bitcoin acceptance.
Mint.com. From 2015 onwards, this personal finance app allows you to track your bitcoin.
Coinfuel. You can buy discounted Gas Gift Cards with bitcoin.
ForexTime (FXTM). This trading platform of currencies and other commodities also has cryptocurrency trading.
AvaTrade. This foreign exchange, CFD and stocks trading platform now has trading options of cryptocurrencies.
FBS. This platform that focuses on foreign exchange trading now allows you to trade cryptocurrencies.
eToro. This traditional trading platform of stocks, indices and other commodities has adopted cryptocurrencies.
Markets.com.
Ecommerce Companies That Accept Bitcoin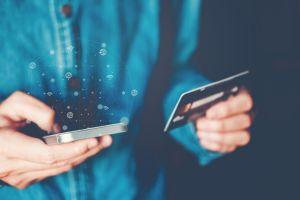 Source: Adobe Stock / joyfotoliakid
NewEgg. NewEgg is an online retailing powerhouse, particularly when it comes to hardware and electronic gadgets. It was one of the pioneers among the early bitcoin adopters. The platform supports three ways of paying with bitcoin, including web purchases, wallet-based transfers, and transactions made on smartphones. A caveat: bitcoins are not accepted if you want to spend them on digital gift cards, preorders, and subscriptions, so you better make sure to check the fine print in the platform's terms of service. Since then, it is now the first to accept litecoin.
Online retailer giant Amazon does not accept bitcoin payments. Yet, the options such as Purse.io allow you to buy stuff from its merchants in a more or less direct manner. This platform will link the holders of bitcoin who want to purchase stuff on Amazon with those who want to receive bitcoin in exchange for making an order from the platform.
Shopify. Shopify is an e-commerce giant which provides the online environment in which the merchants can open their own virtual selling stands, not unlike what you find on eBay. At the moment, tens of thousands of merchants on it are readily accepting bitcoin via the use of BitPay. Unfortunately, the only snag here is the fact that you'll have to check out and find these stores yourself, as the site does not yet offer the comprehensive list of BTC-friendly sellers. Shopify allows bitcoin payments with Coinbase Commerce, Bitpay, GoCoin and Coinpayments.net. Through these channels, Shopify claims to accept 300+ cryptocurrencies.
eGifter and Gyft. Gift card platforms such as eGifter and Gyft allow you to spend BTC to buy gift cards that can be used at stores that do not support direct purchases with bitcoins at the moment. Once acquired, these cards can be used with Amazon, Home Depot and other retailers.
BitPlaza is yet another e-retailer, promising easy support for shopping with bitcoin. The platform's offer ranges from cosmetics to groceries and electronics. In addition to visiting its online shopping center, you can spend your hard-earned BTC with the help of dedicated Android and iOS apps.
Etsy. Through the finances and payment settings, you can accept crypto.
Fancy.com. This global shopping site accepts bitcoin.
Gaming and Entertainment Companies That Accept Bitcoin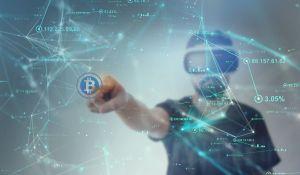 Source: Adobe Stock / aleem_khan
Twitch. Twitch is one of the largest streaming platforms in the world focused on gaming. Popular gamers can carve out an entire career through just streaming games that they like with people attracted to their skill, personality or both. Using NOWpayments, you can pay with bitcoin and litecoin.
BigFishGames.com. With Coinbase, the casual games creator BigFishGames accepts bitcoin.
HumbleBundle. This popular site for selling games, ebooks and software also accepts bitcoin, warning users that these transactions are final.
Xbox. As mentioned in the Microsoft segment above, Xbox allows subscriptions to be paid using bitcoin.
Zynga. This social gaming platform allows you to pay with bitcoin.
Movietickets.com. This online movie ticketing site has accepted bitcoin since 2015.
Lionsgate films. This famed Hollywood studio partnered with GoCoin to accept crypto payments.
AMC Theaters. One of the largest movie-going franchises in the US and Canada accepts bitcoin.
Food Companies That Accept Bitcoin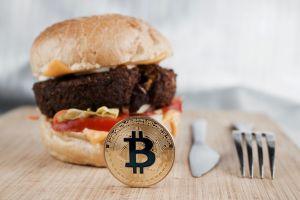 Source: Adobe Stock / adriantoday
Subway. As early as 2013, the American sandwich shop had locations that accept bitcoin.
Burger King. Burger King Germany and Venezuela accept bitcoin. Interestingly, Burger King Russia has released a whoppercoin.
KFC. KFC released a bucket that you can only pay with bitcoin, a crypto meal deal.
The Pink Cow - Japan. This restaurant became famous for being one of the few places in 2014 to have a bitcoin ATM in Japan. They're often cited as a pioneer when it comes to restaurant bitcoin payments.
Pemburry Tavern. Founded by a former computer scientist, Pemburry tavern is famous for being Britain's first bitcoin-based pub.
Old Fitzroy. This pub in Sydney made headlines when it began to accept bitcoin.
Bitcoin Coffee. This Prague cafe has bitcoin as the only method of payment.
Dominoes in the Netherlands. 16 Dominoes locations are allowing employees to be paid in bitcoin.
WholeFoods. If you use the Spedn app, you are able to use bitcoin.
Coupa Cafe. As early as 2013, this Silicon Valley cafe was an early adopter of bitcoin.
JustEat. One of the most popular online food order sites accepts bitcoin (in some countries) via third-party payment processors like BitPay.
Travel Companies That Accept Bitcoin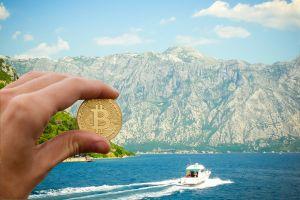 Source: Adobe Stock / Angelov
CheapAir. CheapAir leading the charge here. Among other options, the platform supports paying for international flights with bitcoin, allowing you to fly with confidence with your bitcoin wallet safely tucked away in a virtual pocket. In addition to flights, you can use your favorite crypto to pay for hotel accommodation. If you book flights with bitcoin or other cryptocurrencies, you have access to USD 100 coverage if the fares take a dip after paying for them. The company utilizes Coinbase wallets and is one of the pioneers of bitcoin adoption in the air travel industry.
Travala.com. Travala.com lets users pay for hotels, flights, activities and even luxury experiences with bitcoin. They have partnered with over 600 airlines and 2.2 million hotels via Expedia. At pixel time, they are considered to be the biggest crypto travel retailer in the world.
More Stamps Global. CheapAir's competitor is a rising star platform called More Stamps Global which allows you to book flights and hotels with bitcoin, alongside other crypto- and fiat-based payment options. In addition to flights and accommodation, it supports travel transfers and payment for various services and activities associated with travels, such as renting cars.
BTCTrip. BTCTrip is a dedicated travel platform that focuses on enabling bitcoin-supported flights via direct payment method.
Webjet. Webjet is notable for being the first online travel agency in Australia to accept bitcoin in Feb 2015.
Alternative Airlines. The platform urges you to start your BTC Travel or crypto vacation by buying with bitcoin.
Peach Aviation. In 2017, Peach became the first Japanese carrier to accept BTC.
Virgin Galactic. This futuristic space flight venture will accept BTC.
Expedia. You can book your airline tickets with bitcoin as Expedia is partnered with Coinbase.
Jewelers and Precious Metal Companies That Accept Bitcoin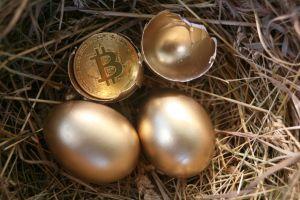 Source: Adobe Stock / Сергей Касьянов
REEDS Jewelers. REEDS Jewelers will allow you to spend BTC at their physical stores and online outlets alike, offering a full range of luxury watches and jewelry. It also supports refunds for purchases made with bitcoins. Yet, you should bear in mind that combined purchases made with BTC and other accepted payment methods are not supported at the moment. This recognizable jeweler was one of the first to accept bitcoin.
Vaultoro. Along with gold, silver, platinum and palladium, this precious metals company has begun to accept bitcoin.
Menlo Park. This high end jeweler was the first in the world to accept bitcoin back in 2018.
Luxe Watches. This watch business allows Bitcoin payments for famed luxury brands such as Rolex and Patek Philippe.
Saving Pearls. This handmade jewelry shop accepts bitcoin as payment.
American Bullion. This gold investor company has accepted bitcoin payment, the CEO stating that the crypto had "unlimited potential."
SchiffGold. One of the most vocal Bitcoin skeptics online, Peter Schiff, still accepts bitcoin as a means of payment, although his company uses BitPay to immediately convert BTC to USD.
Other Services That Accept Bitcoin
Wikipedia. The famed open encyclopedia accepts donations of bitcoin, bitcoin cash, and ether using BitPay.
SavetheChildren. This global nonprofit was one of the first to accept cryptocurrency in 2013 and still accepts bitcoin and other cryptos.
European School of Management and Technology Berlin. One of the first German institutes of higher education to accept bitcoin.
University of Cumbria. This UK University is the first in the country to accept bitcoin.
Juliette Interiors. Known as the first to accept bitcoin, this luxury UK-based furniture retailer has allowed BTC payments since 2017.
Mobler Design. This furniture company began to accept bitcoin in 2014.
Red Cross. This vital services nonprofit accepts donations in bitcoin through Bitpay.
UnitedWay. This community of nonprofits allows bitcoin donations through Giving Block.
BitGive. After establishing a network of nonprofits, BitGive is known as the first bitcoin nonprofit.
McLaughlin & Stern. This major law firm began accepting bitcoin all the way back in 2014.
Central Texas Gunworks. This is the first firearms dealer to accept bitcoin in Texas.
Inguard. This insurance company was the first to accept bitcoin in 2013.
Managego. Using this platform, you can pay rent with bitcoin.
Crypto Debit Cards

Source: Crypto.com
One of the most convenient ways to spend bitcoin is via a bitcoin-powered debit card like Crypto.com, Xapo, BitPay, Coinbase, Nuri, and other service providers.
All in all, a retailer who accepts bitcoin is likely to gain a bigger following due to network effects and appeal to a broader target group. Although some people argue that bitcoin is better used as a savings vehicle than means of payment, the growth of Lightning network may usher in a new era of cheap and unstoppable Bitcoin ecommerce.
Also see: Who Accepts Ethereum?