What Is Crypto Margin Trading?
Cryptocurrency margin trading is a way to add more risk to your trades for the sake of higher potential profits. Naturally, it can make your loses can be significantly larger, too.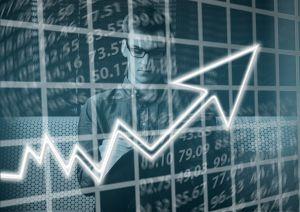 Cryptocurrency margin trading is a way to add more risk to your trades for the sake of higher potential profits. Naturally, it can make your loses can be significantly larger, too.
In contrast to regular trades, margin trading allows you to open more substantial positions by borrowing money provided by a third party (a broker or other platform users aka margin lenders). Leveraged trades are highly risky since they can both amplify your success and loses.
How does crypto margin trading work?
There are noticeable differences and variations in rules between different crypto margin trading platforms, but it follows more or less the same principles.
In general, the margin trading works the following way.
The trader commits a percentage of the total order value. This percentage or fraction of the position constitutes your margin. Next, you also choose a comfortable leverage level. For instance, if you want to perform a $10,000 trade with a 10x leverage (or 10:1), you will need to provide at least 10% capital, which in this case equals $1000.
Leverage ratios in the cryptocurrency markets tend to range from 2x (2:1) to up to 100x (100:1).
The more leverage you use for your trades, the closer the liquidation price is to your entry price, thus making significantly less room for error. This is a critical thing to understand because if the market moves against your position and reaches a preset threshold, your initial funds will be force sold and liquidated by the exchange. Many inexperienced crypto traders lose significant portions of their funds by merely overestimating the impact of high leverage trades in high volatility markets.
Long or short?
Crypto margin trading is all about opening long and short positions. Going long means that you believe the assets price will go up, and you will be able to profit from the move. Shorting the asset means you're anticipating a downside price move and want to benefit from it.
Is crypto margin trading safe?
It depends. If you're an experienced trader which discipline and effective risk management strategies, you are likely to be successful crypto margin trader. If you're a beginner who seeks for quick profits, it is probably not the safest trading option for you.
Every self-respecting crypto margin exchange warns users about the volatility, risks, and complexity of crypto margin trading. It is no secret that you won't find a save haven nor guaranteed profits here.
The critical difference between safe and unsafe here is your previous experience in the markets. If you feel confident about your skills and have calm nerves, even the high-leverage trades may not phase you. On the contrary, if you are self-aware and know that there are still a myriad of things to learn, you should probably avoid crypto margin trading with high leverage.
In sum, it is extremely easy to lose money with margin trading. If you haven't developed some risk tolerance and management strategy, it may be better to avoid it.
Advantages and disadvantages of crypto margin trading
Cryptocurrency margin trading comes with its advantages and disadvantages. The apparent benefits of crypto margin trading are more substantial profits, ability to diversify your positions, immediate access to more funds, and ability to learn trading discipline.
The downsides that come with crypto margin trading are higher risk, more enormous loses, and high volatility. High leverage trades are not recommended for inexperienced investors.
| Advantages | Disadvantages |
| --- | --- |
| Larger profits | Greater loses |
| Diversification | High-risk trading method |
| Sizeable trades with limited funds | Can lose money fast in volatile markets |
| Teaches discipline and risk management strategies | Not recommended for starting traders |
Crypto margin funding
In addition to crypto margin trading, investors with lower risk tolerance can profit from margin funding or so-called lending.
Crypto margin funding is a way to lend your money for margin traders and receive yields on agreed interest rates and other contract terms. Key mechanisms behind crypto margin funding differ from exchange to exchange; it involves significantly lesser risks than cryptocurrency margin trading itself.
Crypto margin trading exchanges
Here is a list of some of the best cryptocurrency margin trading exchanges.
Final considerations
Cryptocurrency margin trading with leverage is not recommended for the faint-hearted crypto market newbies. Although it can easily amplify your positions and profits, it also includes risks such as losing funds relatively fast.
If you employ thoughtful risk management strategies, it may result in a fun and profitable ride. If not, you are likely to be better by starting slow, learning technical analysis, and utilizing minimal leverage levels.
---
Other Cryptocurrency Guides