How To Buy Bitcoin in the United States?
If you live in the United States, you are lucky to enjoy one of the best-developed Bitcoin ecosystems in the world. As a matter of fact, you can boast of the highest concentration of Bitcoin ATM's, service providers, and retailers who accept it…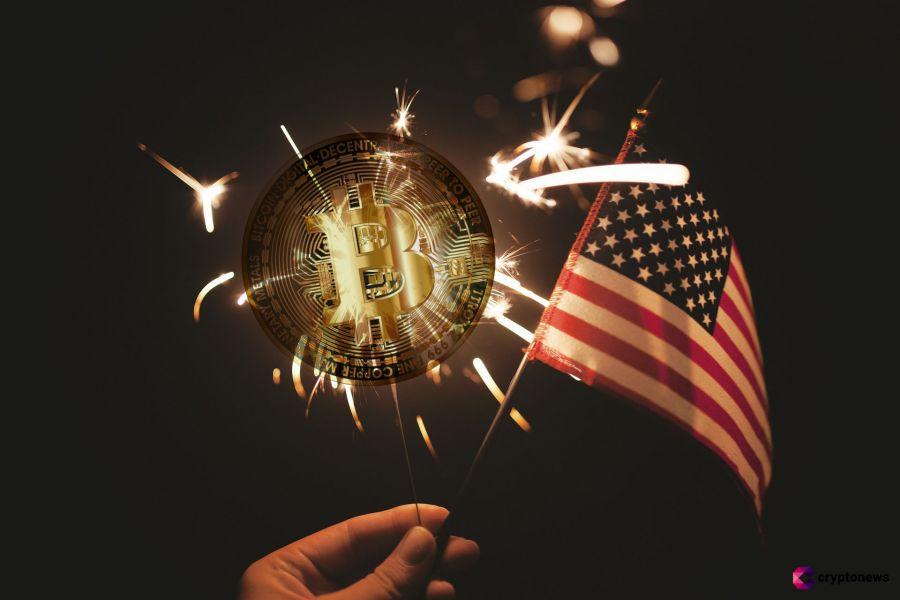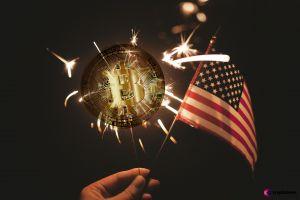 If you live in the United States, you are lucky to enjoy one of the best-developed Bitcoin ecosystems in the world. As a matter of fact, you can boast of the highest concentration of Bitcoin ATM's, service providers, and retailers who accept it as a means of payment.
Despite that, the regulatory climate concerning bitcoin and other cryptocurrencies in the US is unclear and treats crypto investments like commodities rather than regular currency.
Nevertheless, bitcoin is still legal in the US and is recognized as a digital asset which can be used for trading or purchasing goods and services.
As such, many bitcoin marketplaces are operating within the US jurisdiction. Whether you want to buy bitcoin from a person, online broker, or stock exchange-like market, this short guide will help you to do just that.
How to choose the best bitcoin exchange in the US?
Choosing a cryptocurrency exchange can be an overwhelming task. Most regular cryptocurrency traders have multiple cryptocurrency exchange accounts that they use for various purposes. Whether you need to access specific altcoins or trust some exchanges more than others depend entirely on you, but here are some common factors to pay attention to when choosing an exchange.
Jurisdiction of the exchange. Despite the borderless nature of the digital currencies and the internet, the regulatory environment of the financial institutions you use still play a pivotal role. Make sure to use exchange is trustworthy, regulated, reputable, and you won't experience any issues when trying to access it from your country.
Check out our crypto exchange reviews to get a comprehensive picture of differences between various crypto exchanges and their features.
Fees and transaction limits. All cryptocurrency exchanges charge fees for trading, withdrawals, and, in some cases, deposits. Make sure that none of the charges come as a surprise.
Security. See if the exchange has experienced any hacks in the past and whether it deployed appropriate security measures to prevent those from happening in the future.
Supported currencies. All exchanges list different digital assets, fiat pairs, and stablecoins. Make sure that the exchange you sign up for has listed all the digital assets you want. Besides, some exchanges act as a fiat onramp, meaning that you can exchange your digital assets to your native currency in a blink of an eye.
To learn more on the subject of how to choose a cryptocurrency exchange, see our related guide on how to choose a cryptocurrency exchange.
Different ways of buying Bitcoin (BTC) in the US
There are different ways to buy BTC in the US, and they all depend on your preferred payment method and medium. You can buy bitcoin with cash, bank transfer or credit/debit card using your smartphone, computer, a local cryptocurrency ATM, and so on. In brief, BTC acquisition methods can be classified in the following ways:
Centralized cryptocurrency exchanges
Peer-to-peer (P2P) exchange services.
Bitcoin ATMs.
In-person trade.
Cash app.
Let's take a closer look at each of these options.
1. Buy and sell bitcoin in the US via crypto exchanges or brokerages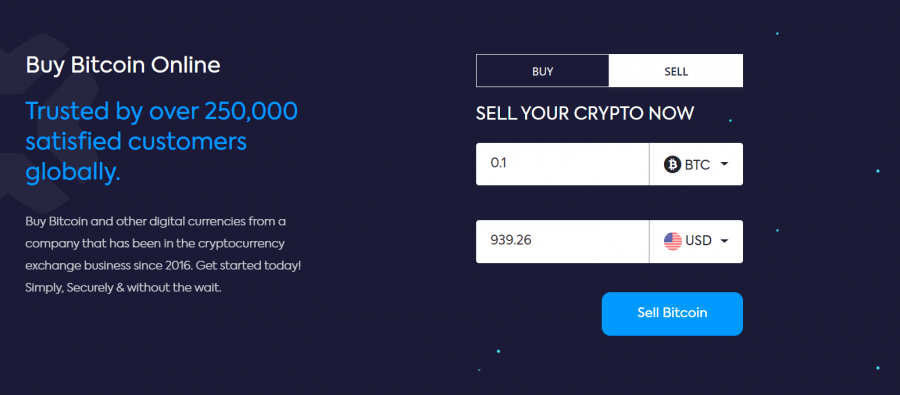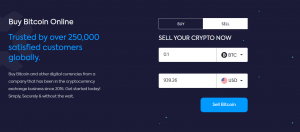 One of the easiest ways to buy some bitcoin is to sign up for a cryptocurrency exchange or brokerage service. Some of the best bitcoin and cryptocurrency on-ramps include platforms such as:
The possible transfer methods to the exchange include wire transfer, which takes from 1 to 3 days depending on your bank. Alternatively, you can use credit and debit cards (though you must mind the fees) as well as other cryptocurrencies. Besides, most of the above-mentioned cryptocurrency exchanges have multiple ways of accessing their platform, including browser applications and smartphone apps.
Keep in mind that most exchanges will require you to pass KYC/AML to purchase Bitcoin or other cryptocurrencies with fiat, so they are not entirely private.
2. Buy and sell bitcoin in the US using peer-to-peer (P2P) platforms
If you don't want to use cryptocurrency exchanges, you can look for ways to buy and sell bitcoin directly from individuals or organizations. There are plenty of peer-to-peer (P2P) bitcoin exchange services, which can be categorized as:
P2P platforms and sales points.
Decentralized exchanges.
P2P platforms are online marketplaces where you can connect to other Bitcoin users and traders. The most popular P2P exchanges include:
Paxful
Wall of Coins
BitQuick
Mycelium P2P platform
All of them give you a slightly different interaction process and fees. The most commonly accepted one is LocalBitcoins, which work the following way:
You register on the platform. In some cases, you will need to pass KYC/AML regulations.
You post an advertisement or look for one which offers you to buy or sell bitcoins with your preferred method of exchange.
Inspect their reputation on the platform (don't deal with untrustworthy accounts with a bad reputation).
You and your partner text each other and negotiate the terms of the deal.
You follow through agreement and finalize the deal.
Many individuals are willing to exchange the perceived convenience of cryptocurrency exchanges and deal in the P2P marketplaces instead. Many of them offer enhanced privacy and anonymity which come in handy in the currency surveillance economy and thus is considered one of the safest ways to deal in bitcoins.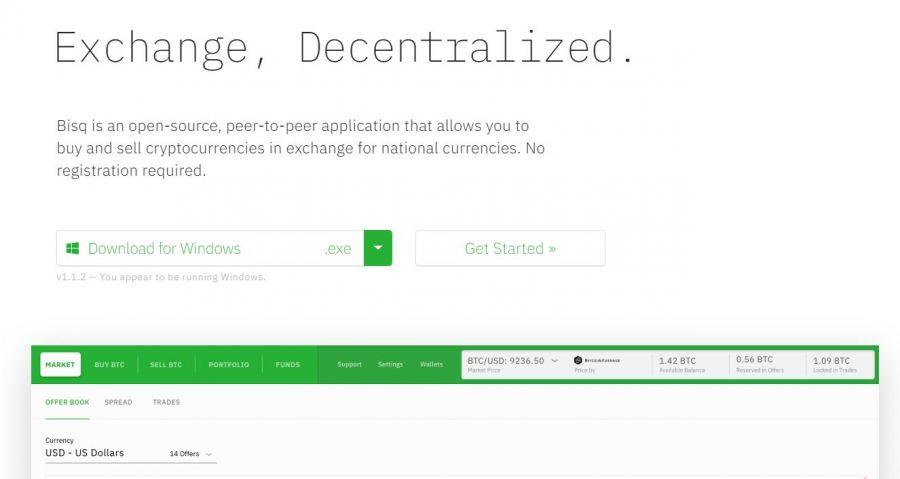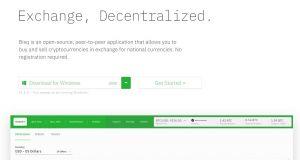 Alternatively, you could try a decentralized Bitcoin exchange like BISQ or Coinffeine. Decentralized exchanges are like automated P2P marketplaces and are super convenient for everyone who seeks speed, privacy, and anonymity.
3. Buying and selling bitcoins in the US via Bitcoin ATMs.
Bitcoin ATM's and similar sales points offer a quick and convenient way to cash in and out of BTC. However, they also charge high fees which usually vary from 5% to 9%.c
It's relatively easy to find a local Bitcoin ATM in the United States, as it is officially the country with most Bitcoin and other cryptocurrencies ATM's in the world.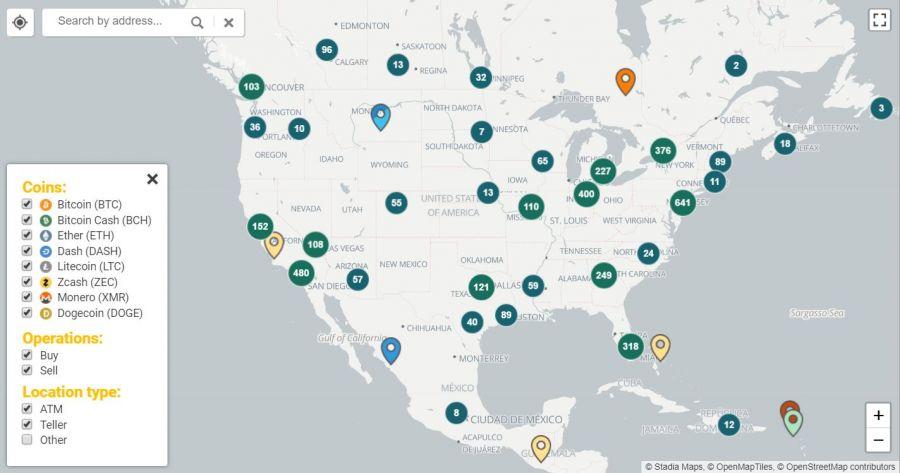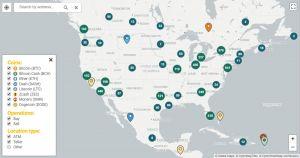 Some bitcoin ATMs are going to ask you for personal identification information, but it varies per service provider. There may also be limits on how much bitcoins you can buy and sell so despite the convenience, the high ATM fees and friction in the purchasing process may outweigh the benefits of using them in the first place.
4. Buy or sell bitcoin in the United States in person
Bitcoin enables convenient person to person wealth exchanges. You can always look for people nearby or in your local community who are willing to trade bitcoin with you in person.
One of the easiest ways to find local bitcoin traders is to attend or organize a local bitcoin or cryptocurrency meetup. There you can meet all sorts of people who might want to buy or sell you some BTC in private or cash, leaving you without any risk of exposing your identity or sacrificing your anonymity.
5. Other bitcoin sales points in the US
Last but not least, there are other bitcoin marketplaces that let you obtain bitcoin with ease. One of them is Square's Cash App.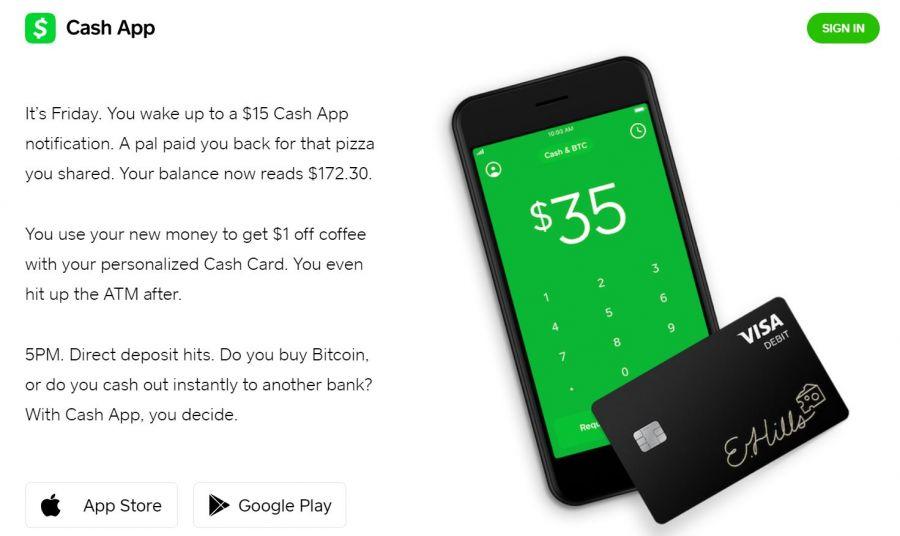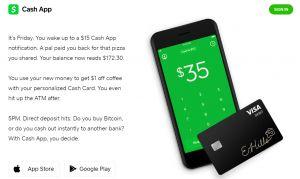 The mobile app is available for both Android and iOS users in the United States, and it takes only a few minutes to set it up and complete the purchase.
Afterward, you can hold your BTC in the app's wallet, or store it a secure external Bitcoin wallet.
Alternative ways to get bitcoin in the US
Buying cryptocurrencies is not the only way to obtain them. Alternatively, you can increase your bitcoin reserves by doing one of the following:
Hopefully, this guide has helped you on your journey into the world of bitcoin, cryptocurrencies, decentralized networks, and decentralization. Make sure to share this article with your friends if you found it useful!