How to Buy and Sell Bitcoin in Canada?
Living in Canada is great if you want to buy Bitcoin, since most well-trusted exchanges are supported there. The problem may be where to start. Find out how to buy Bitcoin in Canada, especially if you'd prefer to go with local options, through...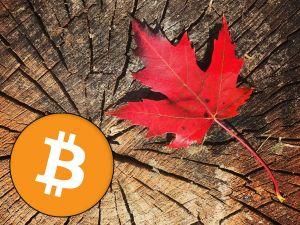 Living in Canada is great if you want to buy or sell bitcoin since there are none regulatory hurdles and many ways to it. The Canadians themselves are generally well versed in Bitcoin, with at least 85% of residents being aware of it. The only problem may be where to start.
In this guide, we'll show you how to buy and sell bitcoin in Canada using different payment methods.
How to buy and sell bitcoin in Canada?
There are four ways how you can buy and sell bitcoin in Canada which include:
Through peer-to-peer platforms.
In person.
Using Bitcoin ATMs.
Let's take a brief look at each of these options.
1. Buying and selling bitcoin in Canada via cryptocurrency exchanges
Until the infamous QuadrigaCX scandal, Canada was known as a home to many trustworthy exchanges. Although the unpleasant case has besmirched the country's crypto industry reputation, there are still services that people can turn to. These include:
Besides, you can try these Canada-based exchanges/services:
Most of these platforms accept e-transfers and bank wires for funding and withdrawal, among other options. Most Canadian Bitcoin services also support Interac e-Transfer, which makes it super easy to fund an exchange account for everyone with a Canadian bank account.
Bank wire transfer is another convenient option but mind it takes more time (1-3 days) for the funds to reach your exchange account. Besides, bank wires tend to have minimum funding limit so be sure to check exchange's terms and conditions regarding user deposits.
Perhaps the most convenient option to purchase bitcoin in Canada is by using a credit card, but it is also the most expensive one. Exchange fee's for credit card transfers vary from 5% to 10%, so calculate the premium you're willing to pay beforehand.
Crypto.com exchange allows you to buy bitcoin and more than 80 other cryptocurrencies in Canada with a credit or debit cards at true cost. You can trade bitcoin and earn up to 100.1% taker fee from the exchange, as well as store your bitcoin in their DeFi wallet. You can download the app with Cryptonews' referral link and earn a USD25 sign-up bonus and apply for their Visa Card that will begin shipping to Canada in January 2021.

For more info on credit card purchases, read our guide "How to buy Bitcoins with a credit card."
2. Buy and sell bitcoin via peer-to-peer platforms
If you don't want to use crypto exchanges, you can look for individuals and organizations that buy or sell bitcoin directly. It works like this:
You register on a platform.
You search for a person/organization who wants to buy or sell bitcoin directly using your preferred exchange method (PayPal, bank transfer, face-to-face meeting, etc.)
You check their reputation on the platform (don't deal with untrustworthy accounts who have negative or none reviews).
If you deem the account is trustworthy, you text each other and agree on the method of the exchange.
You follow your agreement and finalize the deal.
Websites that allow for such communication to take place are:LocalBitcoins, LocalCryptos,Paxful, and BitKan.
Alternatively to these platforms, you can also try using a decentralized Bitcoin exchange, like BitSquare or Coinffeine. Decentralized exchanges require less communication with the other party, and are super convenient if you prioritize speed, privacy, and anonymity.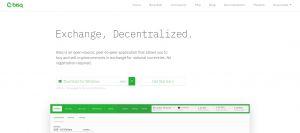 3. Buy or sell bitcoin in Canada face-to-face
The process of buying or selling bitcoin in a face-to-face meeting is like the one using peer-to-peer platforms. You are likely to use the same peer-to-peer platforms like LocalBitcoins or Paxful to find someone who wants to deal with you. The only difference is that instead of making a wire transfer or paying in some other way, you're arranging a meeting where you exchange bitcoins for cash (or any other mutually agreed payment option).
Face-to-face meetings may sound weird at first, but they are highly popular among people who prioritize their privacy and security.
4. Buying and selling bitcoins in Canada via Bitcoin ATM's
You can also use a local Bitcoin ATM, but be warned: they charge high fees. If this is not a problem for you, you can find the closest Bitcoin ATM at websites such as Coinatmradar.com.
Finding a nearby Bitcoin ATM in Canada shouldn't be too tricky, as Canada has the second largest number of Bitcoin ATM's worldwide (681 at the time of writing), trailing only behind the United States.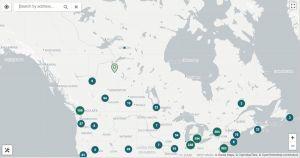 After you buy or sell bitcoin in Canada
Don't forget that Bitcoin is not beyond the Canada Revenue Agency - you still need to pay taxes on it. If you're using your virtual tokens to pay for goods and services, the rules for barter transactions apply. If, like most people, you're treating Bitcoin more like gold – buying it to sell it at a later date for a profit – you'll have to declare any capital gains or losses on your tax return. For more information, contact your local tax service.