Why Crypto Will Outperform Gold and Gov. Bonds in a Post-COVID World
Disclosure: Crypto is a high-risk asset class. This article is provided for informational purposes and does not constitute investment advice. By using this website, you agree to our terms and conditions. We may utilise affiliate links within our content, and receive commission.
Juan Villaverde is an econometrician and mathematician devoted to the analysis of cryptocurrencies since 2012. He leads the Weiss Ratings team of analysts and computer programmers who created Weiss cryptocurrency ratings.
Dr. Bruce Ng is an educator in the field of Distributed Ledger Technology (DLT) and has been a lead crypto-tech analyst for Weiss Cryptocurrency Ratings since shortly after their launch.
____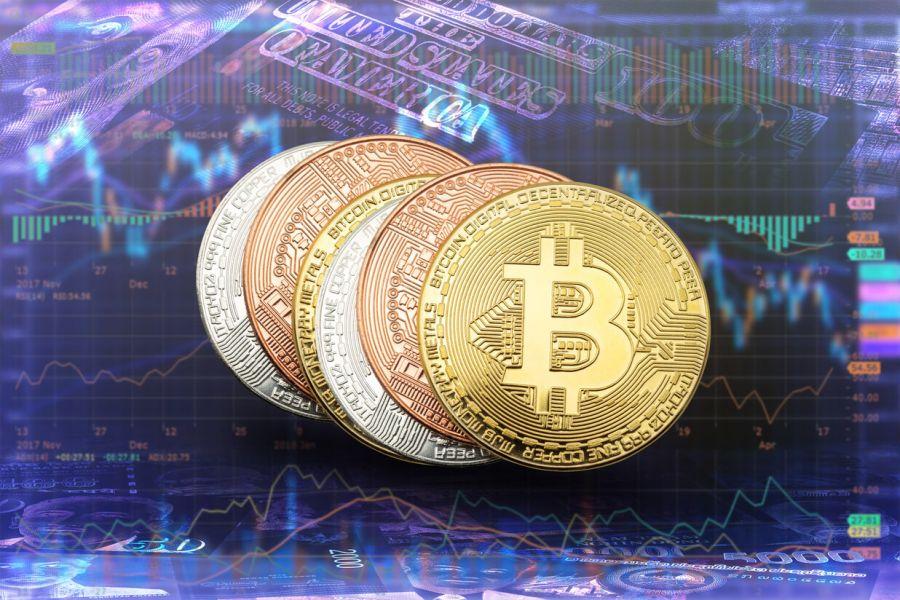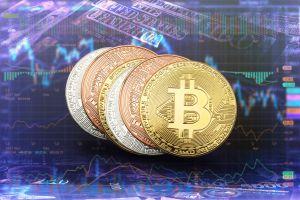 The recent news that Pfizer and Moderna have working COVID-19 vaccines hit investment markets like a bolt from the blue.
Investors everywhere rushed to figure out who would prosper most in a post-COVID world … and who would not.
One school of thought was that a viable vaccine would lead to a fast rebound from the distress and malaise brought on by pandemic lockdowns around the world.
That's why previously beaten-up, "old economy" stocks jumped on the news, while tech-heavy, so-called "stay-at-home" stocks — that prospered from the pandemic status quo — got left behind.
More interesting, however, was the behavior of bitcoin (BTC) vs. classic safe-haven investment sectors like gold and government bonds.
The following chart shows the price path of each one immediately before and after the Pfizer bombshell.
Bitcoin vs. Gold and Bonds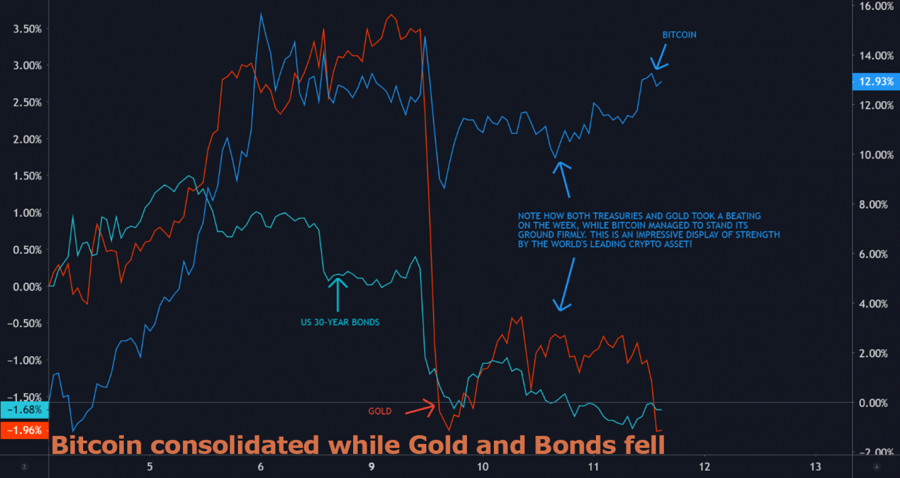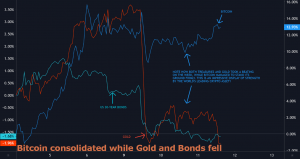 As global markets rushed to price in a speedy post-pandemic recovery, fears about what the future might hold naturally dissipated.
That jerked the rug out from under safe-haven investments — like gold and government bonds. So, as you can see, they both rolled off the edge of a table together.
Bitcoin, on the other hand — despite being a key safe-haven investment in its own right — stood strong. Moreover, this remarkable divergence of direction still continues.
Gold prices have basically been dead-in-the water ever since. Bonds managed to claw back only about two-thirds of their post-Pfizer plunge.
Bitcoin, on the other hand, blasted through USD 17,000, USD 18,000, and USD 19,000 — in short order.
More and more, this reinforces the idea that Bitcoin is much more than just a safe-haven when it comes to store-of-value assets.
The investment world is becoming more and more bullish on it by the day. You can also see this in how virtually every major dip in bitcoin prices this year has evoked a flurry of bargain-hunting buying.
And that's not all: Anticipation of a post-COVID world has also roused a previously sleepy sector of the crypto markets: ethereum (ETH) and the altcoins.
Bitcoin vs. Altcoins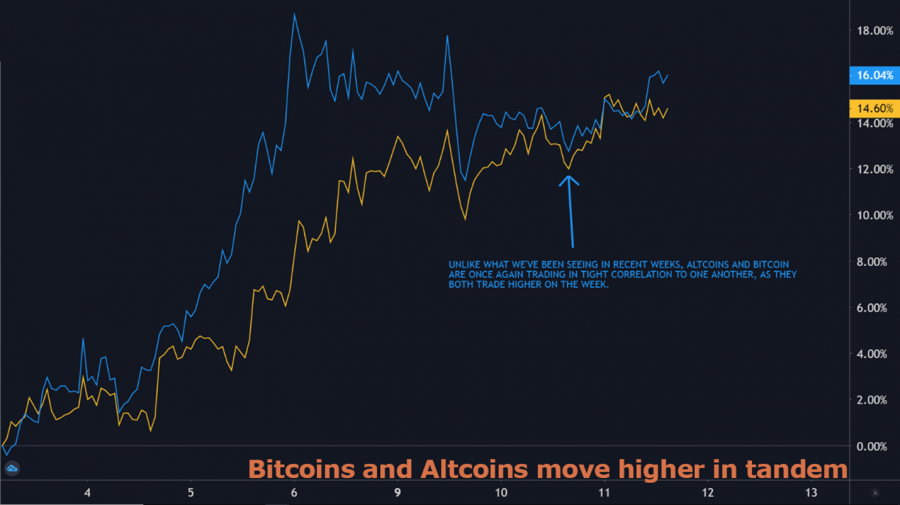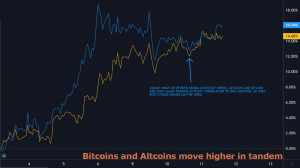 As you can see, when the Pfizer news broke, both bitcoin and the altcoins initially went down together — in sympathy with the safe-haven sell-off. But only for a few minutes. Then, they both reversed course and made a spirited move to the upside.
This is a big deal, because ever since bitcoin began to rebound from the September crypto correction, the altcoins have been pretty much stuck-in-the-mud.
That's absolutely not the case anymore. Bitcoin and the altcoins are now both powering higher. Together.
This is happening while traditional safe havens are struggling, making this even more impressive. It all confirms something we've been saying for a long time:
Crypto assets stand alone at the intersection of cutting-edge technology and sound money.
That makes them the only sure defense against the coming digitization of fiat monies and the reckless monetary policies they will accelerate.
We are fast approaching a post-COVID world where the only viable safe haven will be crypto. Think about it.
The value of government bonds can be inflated away at will by un-elected central bank bureaucrats. And once fiat currencies become digital, they will have the technology to inflate at light speed.
Gold may indeed be beyond the government's ability to corrupt. But it's so heavy and hard to store that confiscation-proof ownership is difficult to achieve.
Only cryptocurrencies (like bitcoin) stored on decentralized blockchains allow you to keep complete, direct control of your own assets. No matter how out-of-favor — or targeted — you may be by powerful government or gangland figures.
As the world slowly but surely wakes up to this reality, crypto assets are going to enter their most explosive bull market run ever. And it may not be very far away.
____
Learn more:
New Bitcoin Narrative Targets Multitrillion Bond Market
The Bitcoin Playbook: Double-Digit Rally -> Double-Digit Selloff -> Pump Again
Crypto in 2021: Institutions Prefer Bitcoin, Retail Open to Altcoins
---