Which Markets Could Benefit the Most from Crypto?
Disclosure: Crypto is a high-risk asset class. This article is provided for informational purposes and does not constitute investment advice. By using this website, you agree to our terms and conditions. We may utilise affiliate links within our content, and receive commission.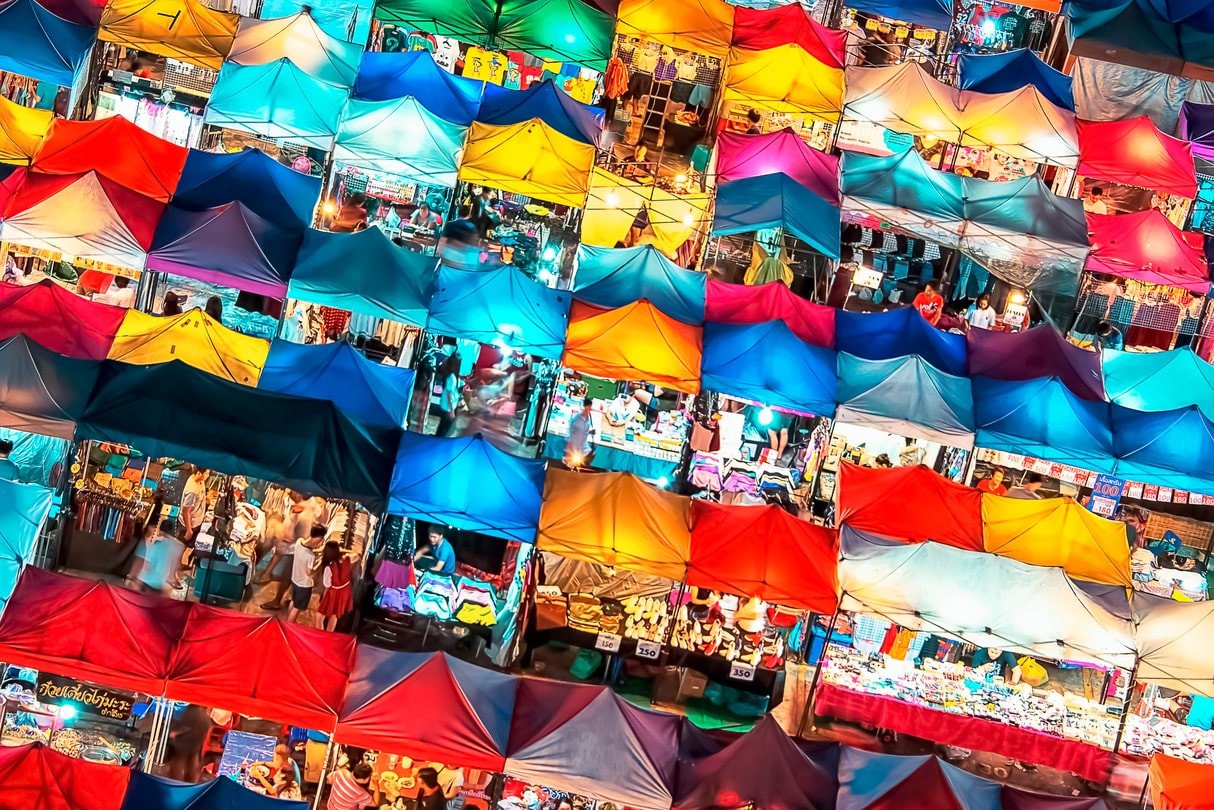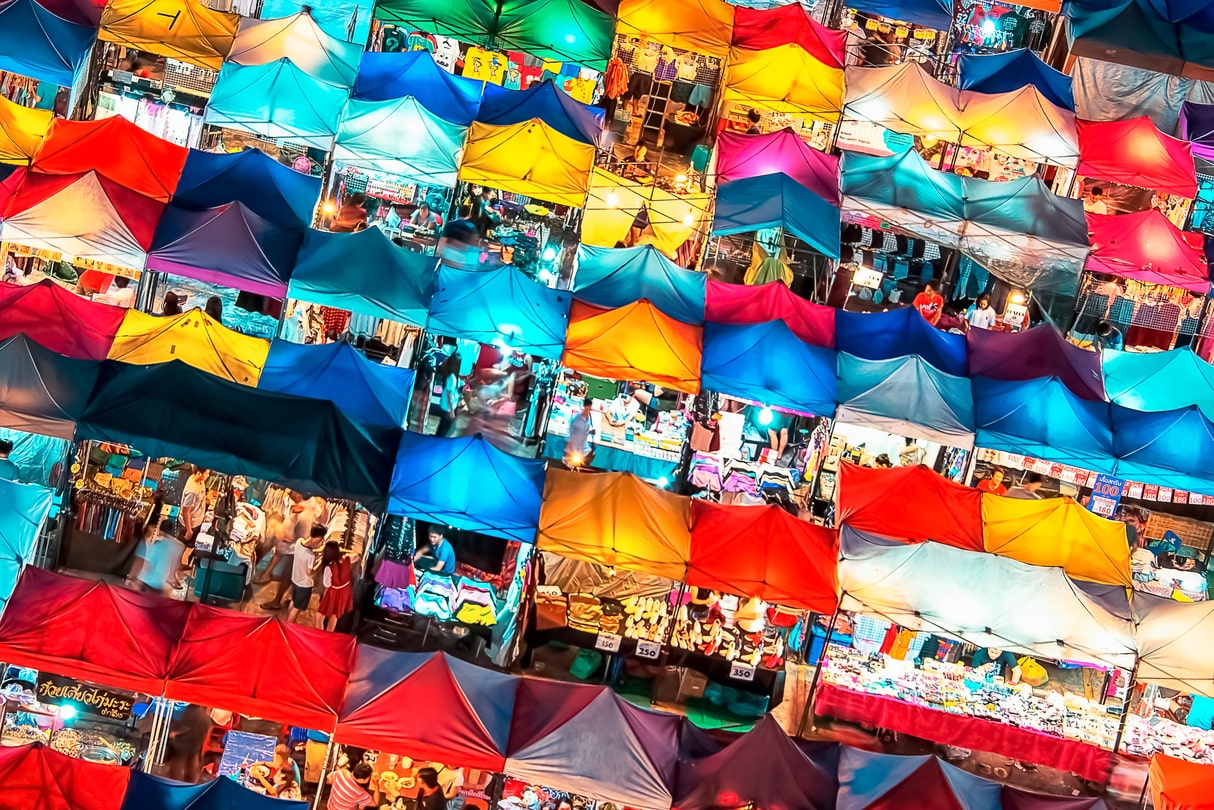 Pavel Matveev is the CEO and Co-Founder of the major blockchain-based payments platform Wirex.
__________
Over the past decade, thousands of crypto tokens and crypto projects have made their way to the market, with a range of purposes from revolutionising transactions or [anti-money laundering] AML processes to allowing secure and transparent donations to charities. However, when the first cryptocurrency, Bitcoin (BTC), was created, its overarching goal was to allow more people to engage in the financial system without relying on banks or governments.
Many think of crypto as being purely for speculation, but innovations have allowed the technology behind crypto to be integrated into various processes, many of which people don't think about. While these new use cases are no doubt a positive move for the crypto industry, it's important not to forget the original idea behind digital currencies and to continue to explore which people could benefit the most from mass crypto adoption.
The effect on different markets will vary, but crypto could arguably have the most wide-reaching impact on emerging markets by revolutionising the financial system and allowing mass participation in the financial market for those currently excluded.
Early emerging markets
Crypto has the potential to have a huge, long-term impact on emerging markets. There are estimated to be 1.7 billion unbanked people worldwide, with the vast majority of these living in what are often considered 'emerging markets'; cryptocurrency gives the unbanked population a new way to participate in the economy. With digital banking becoming the norm in many countries, it can cause difficulties for those with unbanked populations who aren't able to transact digitally or have their wages paid into a bank account.
A recent study carried out by Wirex and the Stellar Development Foundation, surveyed the crypto ownership and attitudes of people living in four countries: Mexico, Singapore, the UK, and the USA.
Although those in Mexico had the lowest rate of crypto ownership, they were most likely to believe that the digital economy could be a viable alternative to the traditional economy.
While this could be due to the influence of the recent pro-crypto announcement of nearby El Salvador, this optimistic crypto outlook could also be because there are estimated to be around 42 million unbanked in Mexico. The Wirex and Stellar survey also found that the country had a high number of people who sent large amounts of money abroad, which is another use case where crypto could prove to be beneficial.
Although Mexico had a much lower number of crypto users than the three other countries included in the survey, this market could represent the biggest opportunity to include citizens in the global financial system. Cryptocurrency introduces a whole new concept of finance to those living in unbanked communities that they haven't had access to before.
Other emerging markets have already started to follow El Salvador's lead, with the Central African Republic being the most recent country to announce they would be adopting Bitcoin as legal tender. While crypto is still in the early stages of adoption, emerging markets have the potential to set the precedent and lead the way as we move towards widespread crypto integration.
Unstable markets
Most economies will experience some degree of instability during their lifetime, and many are finding that cryptocurrency could be a way to mitigate some of the fallout that comes with rising inflation rates. According to crypto exchange Gemini's 2022 Global State of Crypto report, in emerging markets like Brazil, India, and Mexico, inflation may be a primary driver of cryptocurrency adoption.
There have also been ongoing discussions as to whether cryptocurrency, and more specifically Bitcoin, can act as a hedge against inflation. Bitcoin has a fixed limit of 21 million coins, which allows it to resist inflation. Demand for Bitcoin increases as it nears its maximum limit, and as a result, this pushes the price of Bitcoin up. In fact, in October 2021, it was estimated that 15% of the Bitcoin in circulation was in Latin American countries, where countries like Brazil have experienced hyperinflation and many look to cryptocurrency in order to mitigate losses.
It isn't just emerging markets that deal with rising inflation. In May 2022, the Bank of England increased interest rates to 1%, leading to predictions that inflation will hit 10% by the end of the year.
Since the majority of cryptocurrency on the market operates outside of the central financial system, if inflation continues to rise all around the world, consumers in all markets may look to diversify their assets and turn to cryptocurrency to reduce the negative effects of inflation on their cash holdings.
Established markets
Those in established markets also have everything to gain from crypto. With the digital economy set to overtake the outdated traditional economy, these countries will likely look to integrate crypto into their financial systems to ensure they can compete with the rest of the globe.
The USA is a good example of an established market that suffers from high costs for money transfers. Research has shown that the average cost for a domestic wire transfer in the USA is USD 25 – USD 30, while some companies offer free crypto transfers between individuals.
But despite the USA being considered 'established', the Wirex and Stellar survey found lower levels of crypto awareness and usage than expected.
This may be due to the dominance of the banking system in the USA, meaning Americans either aren't aware of or aren't seeking out alternative methods for remittance and banking. This demonstrates that even though many established markets have solid financial systems, there is still a place where crypto could benefit the average citizen, providing awareness increases.
While some don't consider Singapore to be an established market, when it comes to crypto regulation the country possesses some of the most forward-thinking regulatory frameworks regarding crypto. Up to 86% of Singaporeans surveyed agreed that crypto was a viable alternative to traditional money transfer services.
Singapore is ahead of the game when it comes to integrating crypto into day-to-day life and a good example of what the future of crypto could look like.
Established economies need to decide if they want to continue to keep up with the advancing digital economy or hold back and risk having fintech innovators move elsewhere.
Where could crypto have the biggest impact?
Crypto has the potential to make a difference to anyone looking for faster and cheaper ways of transferring money, and to those looking for alternative investments as a hedge against rising inflation. In this respect, all markets could benefit from wider crypto adoption, even within countries that already have strong financial systems and high levels of financial participation.
However, it can't be denied that emerging markets provide a valuable opportunity for crypto to make a measurable impact.
Even though the crypto market is still relatively young, we've seen countries like El Salvador, and, most recently, the Central African Republic adopt Bitcoin as legal tender which has the potential to make a huge difference to their economies and unbanked.
Giving billions more people the ability to spend, transact, save and invest could completely change the way the current financial system works, and it looks like crypto could be the tool by which this could happen.
____
Learn more:
– Just 18% of Respondents Do Not Expect Bitcoin to Become Legal Tender in 3 Years – Survey
– 40% of Surveyed Lower-income Individuals Want to Use Bitcoin – Not to Make Money

– Brazil in Bitcoin Adoption Drive: Blockchain.com's Expansion, Miners' Tax Break, Real Estate Firm's BTC Choice
– What Is Cryptocurrency Utility and Why It's Important for the Development of Crypto Payments

– Latin American Investors 'Hoping to Ride Crypto Prices to the Moon' as Adoption Set to Continue
– Global Insurers Start Investing in Crypto Amid Risk-On Investment Approach
---