Watch Out, Bitcoin, Altcoins Are Turning More and More to Payments
Disclosure: Crypto is a high-risk asset class. This article is provided for informational purposes and does not constitute investment advice. By using this website, you agree to our terms and conditions. We may utilise affiliate links within our content, and receive commission.
Movements into payments have been a recurring theme among altcoins over the past year. "It is again up for the users to decide what is more suitable for them."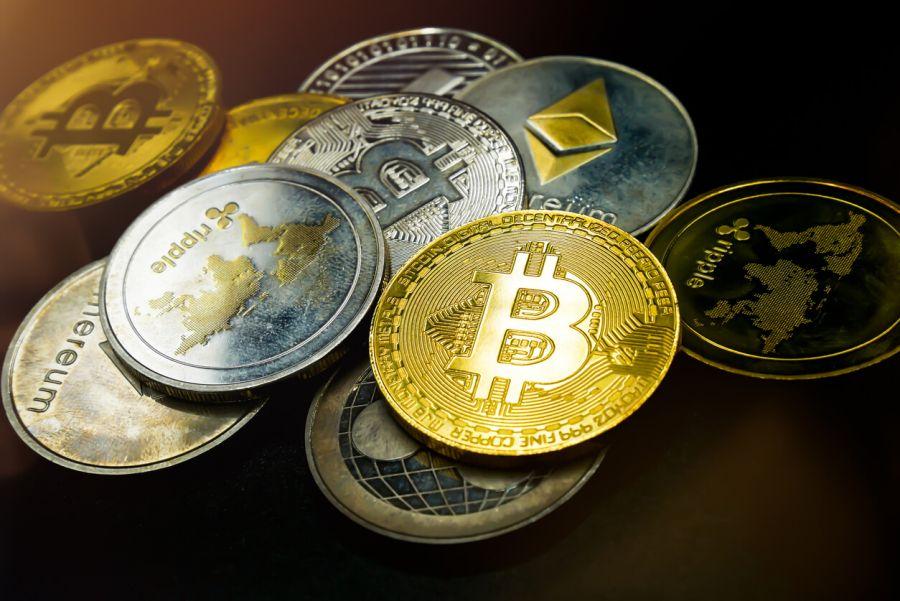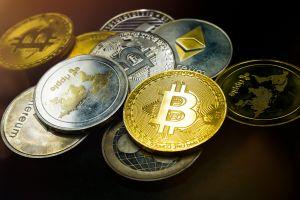 Altcoins are coming for bitcoin (BTC). Many of them – ethereum (ETH), cardano (ADA), EOS, XRP – were initially conceived more as utility tokens for blockchain platforms than as mediums of payment.
But increasingly, many of them are turning to payments, while an expanding range of third-parties are building payment services around them.
According to payments industry players, this shift is happening for a variety of reasons. From the emergence of Facebook's Libra to the growth in stablecoins and the superior scale offered by certain blockchains, altcoins have targeted a growing interest in crypto payments, while also proving their ability to satisfy such rising demand.
More payment options
In November, Cardano announced the launch of a new crypto payment system, AdaPay. Aimed at merchants, AdaPay allows users to accept payments in ADA with a "near-instant" settlement into 35 fiat currencies.
Such movements into payments have been a recurring theme among altcoins over the past year.
For instance, XRP was initially aimed at financial institutions looking for real-time gross settlement systems, but now it's expanding by moving into payments more generally.
In February, it announced a deal with money-transfer service Intermex to provide remittance services between the United States and Mexico. And in October, its developer initiative, Xpring, announced a partnership with major crypto payment processor BitPay, whereby BitPay would begin enabling merchants to accept XRP as payment.
Even if altcoins aren't launching new payment systems themselves, many are increasingly signing deals through which they'll be accepted by services.
In September, BitPay announced that it would begin accepting payments in ETH, for example. Similarly, payment gateway GoCoin announced in May that it would be accepting ETH and EOS, in addition to the likes of BTC.
Then there are the numerous examples of third-party companies launching payment services around the existing crypto ecosystem. In November, digital payment services provider Wirex announced the launch of its Wirex Visa Travelcard, which would enable users to spend ETH, XRP and other currencies abroad.
Not a surprise
But why is this movement happening? For Sean Mackay, the operation lead at payment processor CoinPayments, the emergence of Libra and the interest of governments in blockchain-based payments has spurred private companies to get more involved.
"The recent discussions of Libra have kickstarted discussions of government controlled digital currencies, showing that the trend is to move away from cash and towards digital currency," he tells Cryptonews.com. "Based on this trend, it should come as no surprise that more startups and companies are focusing their efforts in the digital payments space."
More simply, the speed and efficiency offered by crypto-based payments is motivating a greater demand for such payments, so companies and crypto projects have been increasingly moving to meet the rising need.
"Blockchain payments deliver a better customer experience than traditional or legacy pay methods," explains BitPay CMO Bill Zielke. "While these benefits are not a surprise, the pace of adoption occurring is."
Zielke points out that leading brands like APMEX, AT&T and Dish Networks are accepting cryptocurrency payments through BitPay (and other crypto payment services), in order "to attract new users and sales at lower costs to traditional pay methods."
'Encouraging growth' and stablecoins
It's still early days, but most payment service providers report that there has been very encouraging growth in the uptake of altcoin payments.
"In the last year, we have added around 10 new currencies for the convenience of our users, and some of them had extreme success, such as XRP" says Veronika Mishura, the marketing manager at CoinGate.
"Even though it wasn't originally created as a payment currency, it proved that it can perform as such successfully."
As a December blog from CoinGate pointed out, XRP enjoyed a 174% growth in usage between February 2019 and the end of the year. Similar increases are visible elsewhere.
"BitPay has only recently begun accepting ETH, XRP, USDC, GUSD and PAX," says Zielke. "We see great promise in providing our customers choice and while the data is new, we are seeing encouraging growth and expect that growth will continue."
Interestingly, other payment providers report considerable growth in the area of stablecoin usage. "Tether payments have been trending up since the beginning of 2019," says Mackay.
According to CoinPayments figures, Tether represented only 5% of payment volume in January and February. Between October and December, it represented 32%.
Who will win?
In Mackay's opinion, stablecoins are one variety of cryptoassets that are superior to BTC in terms of their utility as payment tokens.
"Tether and other stablecoins are the best cryptocurrencies for everyday payments as they don't have a volatile exchange rate and allow merchants more flexibility and time to decide whether to store or convert."
However, stablecoins are not considered to be cryptocurrencies, while BTC is superior in terms of decentralization.
That said, most payment gateways are pretty neutral when it comes to predictions of whether bitcoin will be a dominant method of payment, or whether it will be overtaken by altcoins.
"In our opinion, bitcoin and altcoins can easily coexist as a way of payment," says Mishura. "However, it is again up for the users to decide what is more suitable for them."
But according to Mackay, a prediction of which cryptocurrencies will become dominant can be made indirectly, without naming names.
"Going forward a few years if and when prices start to stabilize, cryptocurrencies that are highly liquid and have a fast confirmation time will be considered better payment coins as consumers won't have to wait around for transactions to confirm and merchants will be able to liquidate their coins with ease."
_________
Learn more
Now That Bitcoin 'is Digital Gold,' Which Crypto is For Payments?
Where Does Europe Spend its Bitcoin? The Answer Will Surprise You!
---