V20 Summit: FATF Sets a Collaborative Tone (UPDATED)
Disclosure: Crypto is a high-risk asset class. This article is provided for informational purposes and does not constitute investment advice. By using this website, you agree to our terms and conditions. We may utilise affiliate links within our content, and receive commission.
It seems that the Financial Action Task Force (FATF), a multi-government body, that scared the crypto industry with its new guidance, now tries to calm the companies down. (Updated on June 29, 10:35 UTC: a new section – Memorandum of Understanding – has been added.)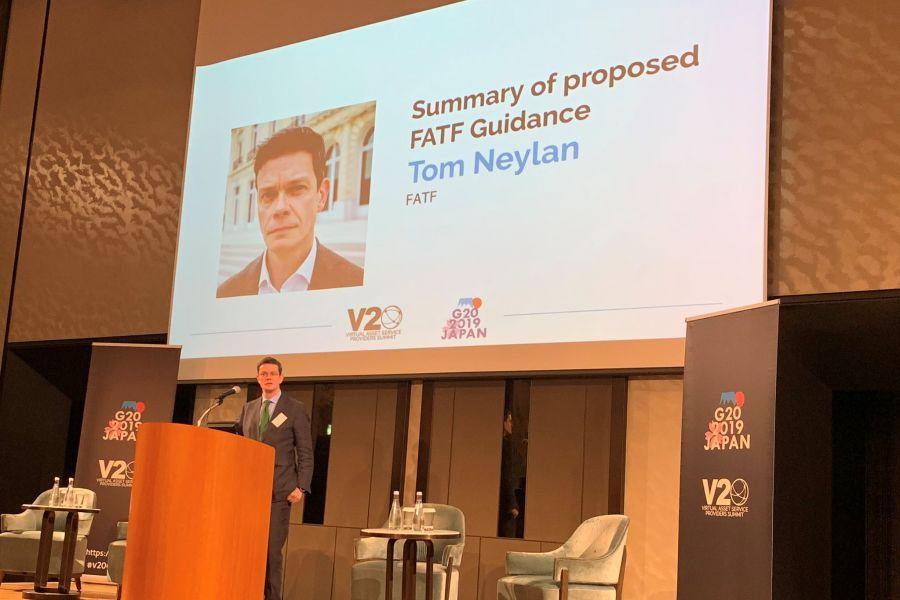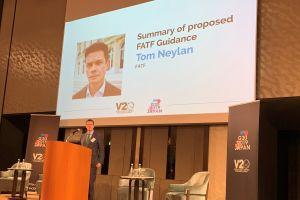 The news arrived from the V20 Summit in Osaka, where executives from major crypto companies such as Circle, Coinbase, bitFlyer, Kraken, Huobi and others gathered to discuss regulatory challenges. Also, various government agencies, regulatory and regional legislative representatives, as well as former FATF President Roger Wilkins are attending the event.
"Today, Tom Neylan, head of the Policy Development Group within the Secretariat of the FATF, said that the new FATF rules take effect immediately but the FATF recognize that it will take time to implement within local jurisdictions," according to the spokesperson for the event, Leah Callon-Butler.
She added that, according to Neylan, the private sector should not fear that they will have to act before they properly understand and digest what the new requirements are, and that national supervisors should be reasonable about when they expect the changes to be fully implemented.
"FATF supervisors will be working in partnership with industry to implement rules that work and do not stifle innovation," the spokesperson said, noting that the new rules represent a huge challenge for industry but the VASPs and the FATF are taking a proactive and collaborative approach to drive effective implementation.
At the two-day event that takes place alongside the G20 Summit in Osaka and ends on June 29, Saturday, virtual asset service providers (VASPs) are discussing how the new requirements could be implemented "while also protecting and promoting the interests of business."
For example, according to the spokesperson, the application of some of the new requirements could potentially encourage peer-to-peer transfers via non-custodial wallets.
"[They] are significantly harder for law enforcement to track or control, ultimately reducing the prevalence of exchanges themselves, which are currently one of the most effective forms of prevention and partnership to law enforcement working in the virtual asset sector," she told Cryptonews.com.
_______________________________
_______________________________
Meanwhile, according to some of the participants of the event, the new rules present opportunities also.
"As we see it, these measures simply extend the same rules to VASPs that the rest of the global financial community already abides by. While it's true these changes do present a challenge to the industry in terms of immediate implementation, they present real opportunities as well," Huobi Global CEO Livio Weng said.
He went further to explain that this is a chance to develop industry standards to promote growth and protect user rights, develop technology to identify and weed out the bad while preserving the access for legitimate users, "and to develop our ability to respond as a community to the issues that the cryptocurrency and blockchain industries face."
Memorandum of Understanding
Meanwhile, on Saturday, or the last day of the summit, a group of national trade associations from Australia, Singapore, Japan, South Korea, Hong Kong and Taiwan representing VASPs signed a Memorandum of Understanding which signals their commitment to:
the development of cooperative regime to underpin dialogue with government and regulators to promote VASP
support industry wide information exchange and best practice
develop and promote policy and procedures
increase awareness of the industry and its economic value
promote and facilitate compliance with global industry standards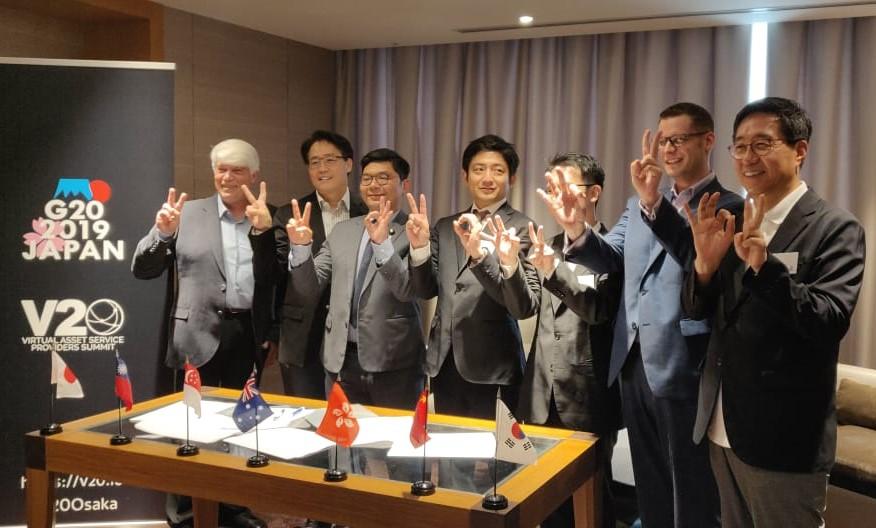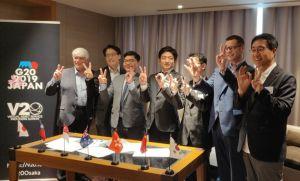 "We've brought everyone on the journey to create a new body that will assist in establishing a means to engage with government agencies and the FATF to ensure our best interests are understood and valued at an international level," Ronald M. Tucker, convenor of the V20 and founder of Australian Digital Commerce Association, was quoted as saying in a press release.
In related news, on Saturday, leaders of the G20 countries reaffirmed their commitment to apply the recently amended FATF Standards.
"We welcome the adoption of the FATF Interpretive Note and Guidance," leaders said in a declaration following the summit in Osaka.
Separately, without mentioning digital assets specifically, they affirmed "the importance of promoting national and international policy discussions for harnessing the full potential of data and digital economy to foster innovation, so that we can keep pace with the fast-growing digital economy and maximize the benefits of digitalization and emerging technologies."
As reported last week, the FATF agreed to implement their previous recommendations that would force governments to tighten oversight of the crypto business. Also, countries will be compelled to register and supervise all crypto-related businesses, including hedge funds, exchanges, custodian services, which will have to check their customers and report suspicious transactions. The FATF will monitor implementation of the new requirements by countries and service providers and conduct a 12-month review in June 2020.
---