Useful Ambiguity, UnMixed Binance, Repealed Bail and 20 Crypto Jokes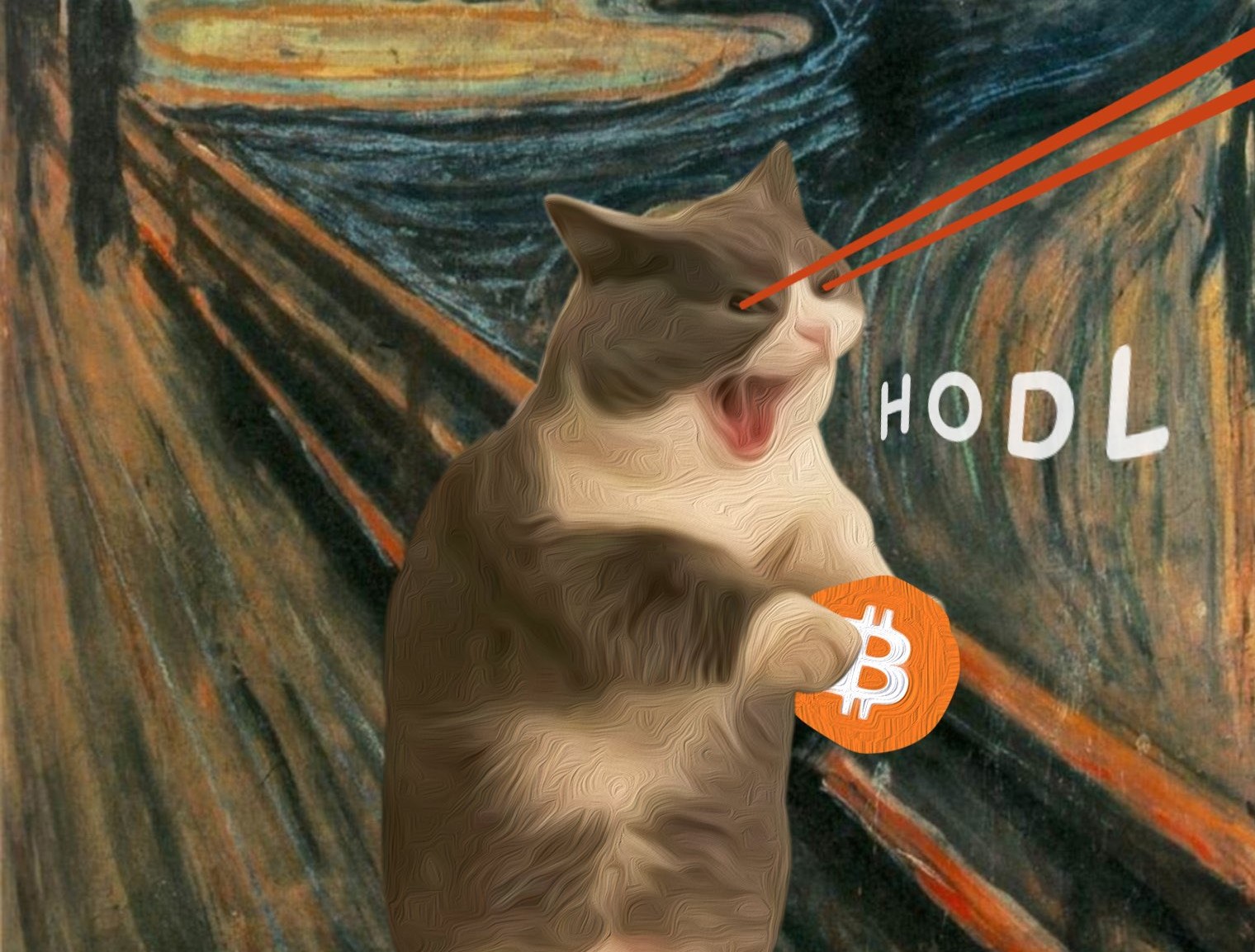 This week in crypto: Mastercard's EVP said crypto and blockchain can bring much more value to financial industries, a former BNY Mellon exec argued that ambiguity may be useful in crypto cybersecurity, Ripple CEO announced a plan to utilize $1bn cash reserves for company expansion, and Elon Musk said he wasn't advising anyone to buy DOGE. US President Joe Biden blasted wealthy tax cheats and crypto traders, calling them undeserving beneficiaries of Republican lawmakers' pro-crypto deals on the new budget.
Then, Reuters reported that Binance mixed company revenues with customer funds in the US, the exchange denied the claims, and Reuters said it stood by its reporting. Coinbase called on a court to issue a "writ of mandamus" telling the US SEC to respond to its rulemaking petition within seven days, and the exchange launched a crypto TV campaign in Washington DC. Bitget restricted the use of AI tools following troubling results and negative user experiences, while BlockFi took back earlier statements about a plan to reorganize which it said was done "prematurely." Unciphered claimed to have successfully hacked into a Trezor T wallet, and ConsenSys denied allegations that MetaMask collected taxes from users.
In South Korea, the Prosecutor-General promised a "thorough review" of the crypto sector amid rising "public suspicion" about politicians and their crypto holdings, the government drafted an amendment that would require public officials to disclose their crypto holdings, and the prosecution service said it would buy new blockchain analytics software to catch people laundering crypto overseas. The US IRS will deploy experts to four continents to combat cybercrime with a focus on crypto, the Japanese government approved the adoption of the Travel Rule, Ukraine's anti-corruption bureau said it was probing the crypto sector to unmask money launderers, and the IOSCO contributed to the crypto regulation discussion by releasing its own batch of crypto-focused policy recommendations. Meanwhile, financial service providers in China will allow citizens to pay for wealth products using the digital yuan.
As all the above was happening, a court in Montenegro repealed a lower court's decision to release Do Kwon on bail after the prosecutors had submitted an appeal, Shaquille O'Neal was finally served legal papers related to FTX and an NFT project, and the US CFTC charged five people for "fraudulently soliciting" money from more than 170 people to trade crypto for them, while the US DOJ indicted a Russian man for his alleged participation in several ransomware schemes and a US man for his role in the multi-million-dollar CoinDeal investment scheme. In Malaysia, the Securities Commission ordered Huobi to stop operations, and the police swooped on what they suspected to be an illegal, international USDT-powered crypto exchange. Meanwhile, Elliptic found that Chinese chemical producers selling fentanyl ingredients received more than $27m in crypto payments, while a scam-as-a-service company siphoned off some $6m worth of crypto from unsuspecting users.
Jokes time!
__________
Gooood morning, CT!
__
Let's start with some gatekeeping, shall we? 90s kids don't know what this is.
__
Seriously, where are we and what's happening?
__
Why would you blink? Why?
__
Now Scream: Hooodl!
__
Wise words.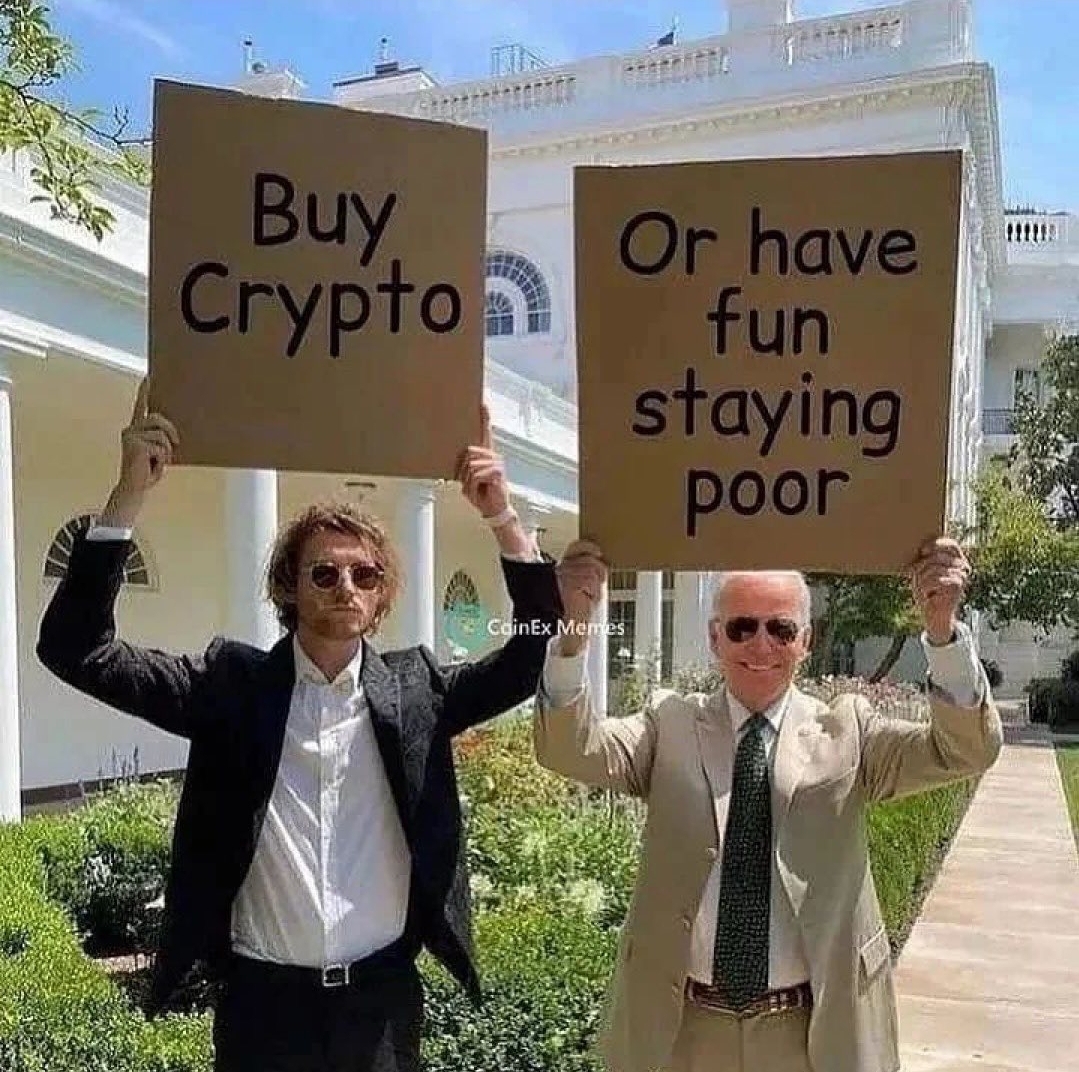 __
Rich yet? Lambo soon?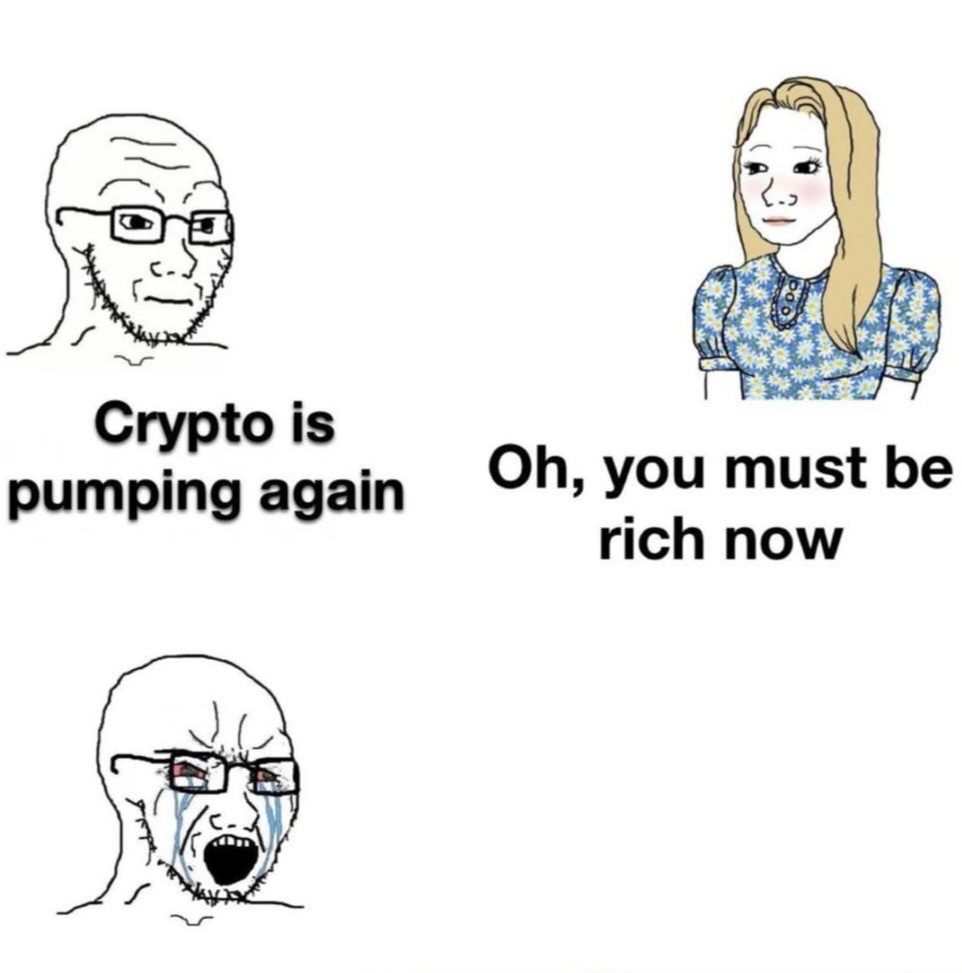 __
Soon, lady!
__
Aaaand discuss.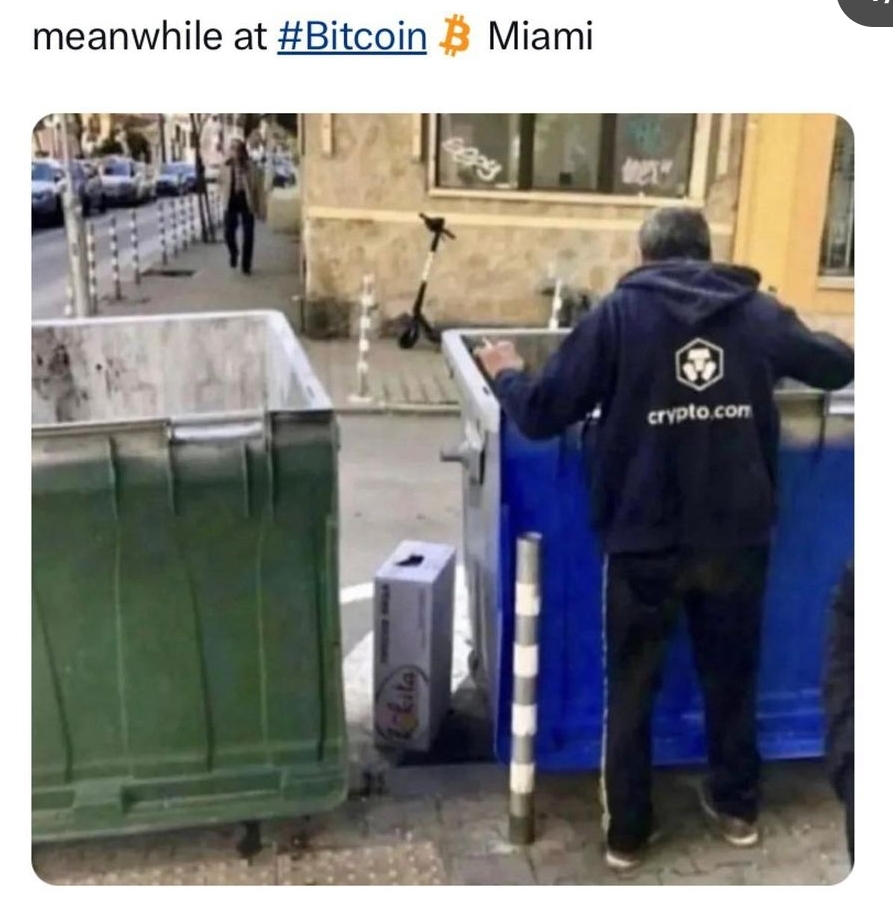 __
Here's a bounce for you.
__
I'll take all the dips. Thaaank you.
__
May it RIP. Bit-amen.
__
'Sooo, we've done a little bit of an oopsie. Again.'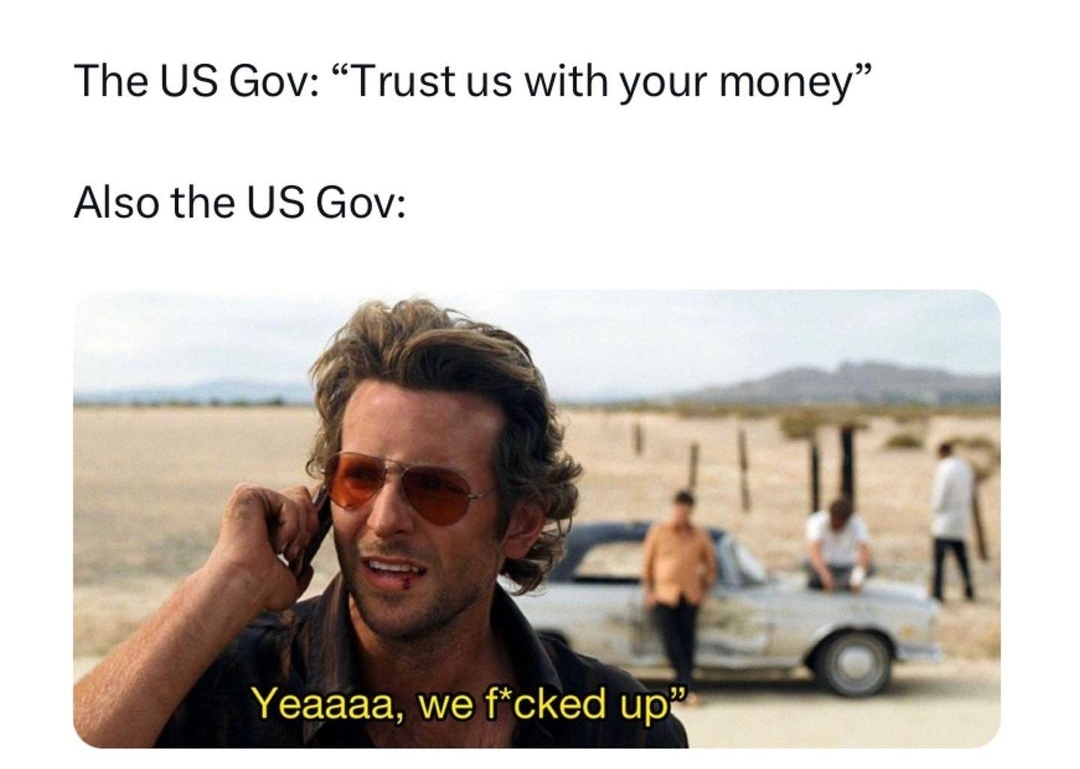 __
'I know I put them somewhere safe where only I'd find them though.'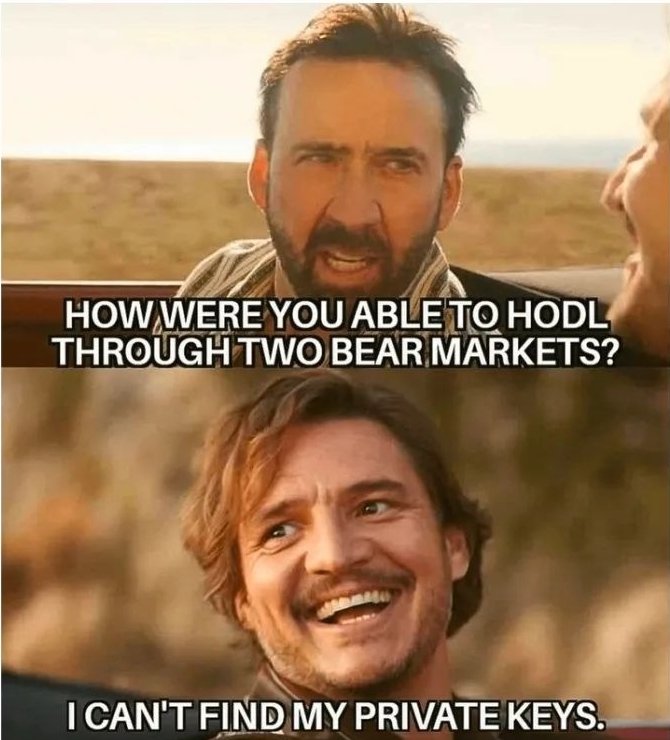 __
Packing for the show.
__
And we're live.
__
Look what you've done!
__
By 2030, all weddings will be crypto weddings.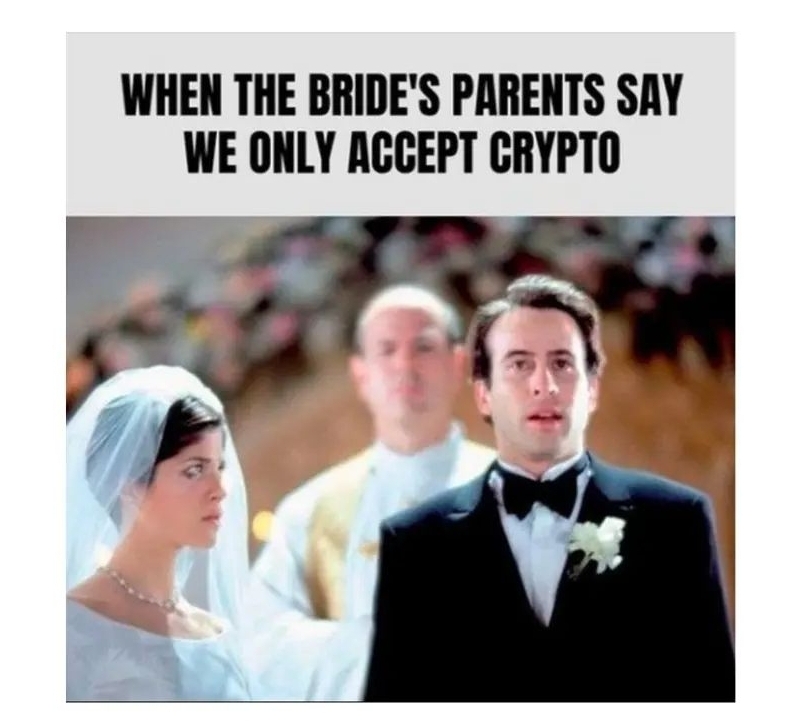 __
But willing to go up to 5M. At this very moment. Can't guarantee the same in two minutes
__
Just do it. Be one with the meme coin. It's only natural.
---