Top 5 Play-to-Earn Games on EOS
Disclosure: Crypto is a high-risk asset class. This article is provided for informational purposes and does not constitute investment advice. By using this website, you agree to our terms and conditions. We may utilise affiliate links within our content, and receive commission.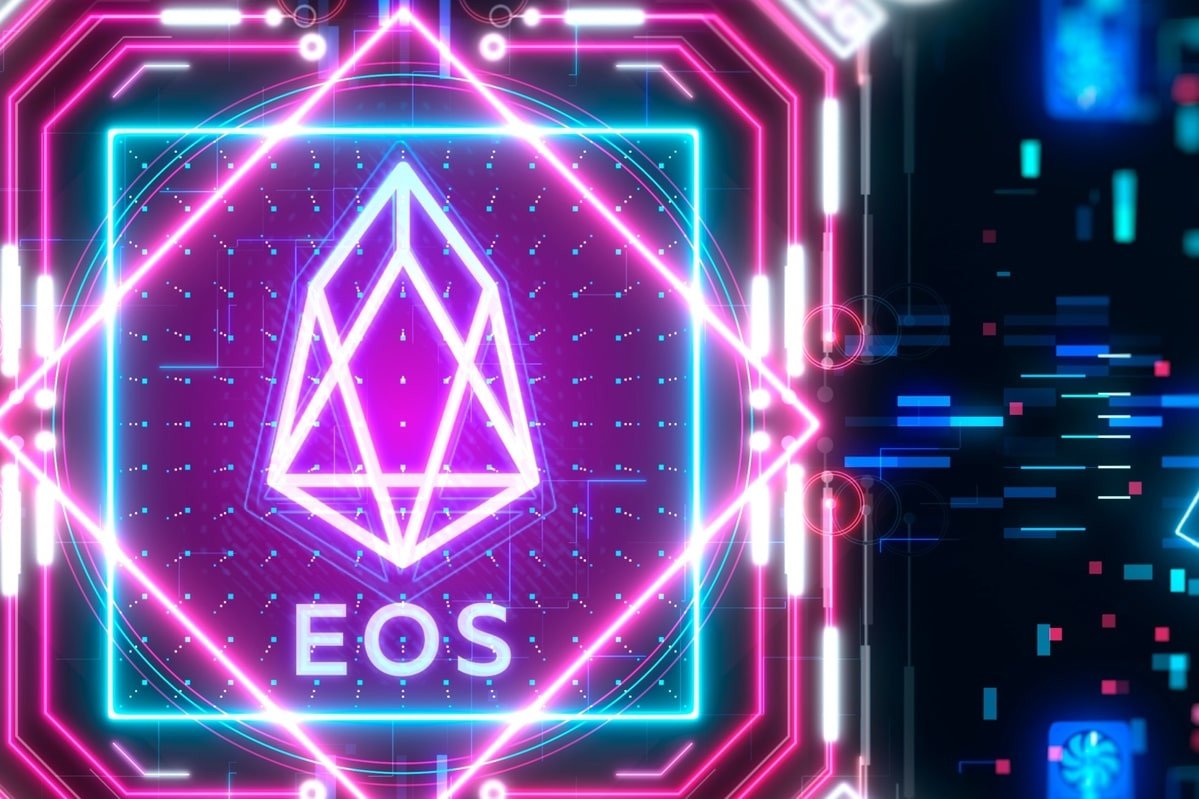 The play-to-earn (P2E) gaming ecosystem is booming and moving beyond Ethereum (ETH) onto other blockchains that support decentralized applications (dapps).
Read on to discover five popular play-to-earn blockchain games operating on EOS.
What is EOS?
Before we take a look at EOS blockchain games, let's quickly go over what EOS is and why developers are building P2E games in the EOS ecosystem.
The EOSIO blockchain network has positioned itself as a decentralized operating system that makes it easy for developers to build dapps using programming languages such as C++.
After a highly successful initial coin offering, the blockchain venture managed to attract a community of developers willing to build on the network. However, its development somewhat stalled, and only now have new efforts to revive the network emerged.
In either case, EOS is attractive to blockchain gamers because there are no transaction fees, meaning PE2 gamers can send and receive EOS tokens at no cost.
P2E Games on EOS
Now, let's take a look at what blockchain games EOS users can play to earn crypto.
Upland
Available online and on mobile (Android and iOS), Upland has been in Open Beta since 2020. The game describes itself as "the brand new NFT metaverse that is mapped to the real world."
In this blockchain game, users can buy, sell, and trade virtual real estate that corresponds to a real-world address.
At the time of writing, the game had over 264,000 monthly users, according to data from DappRadar. Its growth has made it become one of the biggest and most dynamic blockchain-based economies in existence. It has an economy that is supported by the players through the principles of supply and demand.
Currently, the gameplay takes place in San Francisco and New York. However, the plan is to keep building and adding new cities in the future. This plan is outlined in Upland's development roadmap that can be found on its website alongside its whitepaper.
A myriad of smart features and updates enables Upland to have a higher retention rate and increased daily transaction volumes and active wallets.
Furthermore, the game has a 'Getting Started Guide' that new players can reference to learn about the basics of the game while Upland.academy features tips and tricks on how to succeed. Upland also has an active community on Discord that would come in handy for a newbie.
In addition, the game recently partnered with EOS Authority and ClimateCare to ensure blockchain sustainability. The plan is to offset a year's worth of carbon emissions for the entire EOS Mainnet.
Wombat Dungeon Master
Another popular play-to-earn blockchain game on EOS is Wombat Dungeon Master. This adventurous game takes players on new forms of quests that combine blockchain and NFT. At the time of writing, the game had 7,950 players in a month.
In Wombat Dungeon Master, players become dungeon masters and can set their own goals. As a dungeon master, you would be responsible for hiding treasures represented as NFTs in the dungeon. Then, you send out wombats, who you can equip with different NFT items like hats, lamps, and digging tools to find the treasures hidden in the dungeons.
Wombat Dungeon Master is available both on the EOS and WAX blockchain. The game rewards players in either EOS or WAX tokens after the end of each season. In May, it ended its second season.
Prospectors
Prospectors is an MMO (massively multiplayer online) strategy game that immerses players into the Gold Rush environment of the 19th century.
Gamers take part in this play-to-earn game by getting involved in finding, earning, and trading assets like gold, tools, and wood by participating in gamified fungible token mechanics that revolve around completing tasks and launching businesses or industries.
Each gamer has three workers assigned to them who are meant to carry out various tasks. As a player, you can use your worker to carry out tasks for you or have them work for other players and earn a salary. This way, players are able to interact with other players in the game.
Prospectors have a strong community and a large number of players, with DappRadar recording 4,290 monthly players at the time of writing.
Players deposit and withdraw money through a bank, upgrade their skills by studying at a university, and give teams from other dapps the chance to integrate. With continuous development, this game has the potential to continue attracting new members.
Crypto Dynasty (EOS)
Crypto Dynasty (EOS) or EOS Dynasty is an idle role-playing game where gamers send away heroes to challenge each other or fight enemies in the Arena. The game's end goal is for players to get as many castles as they possibly can.
The game has various operations based on the smart contract such as mining plays, which generate lots of exclusive tokens for players. The game's TKT token can then be staked for EOS Dividend Reward.
EOS Dynasty had a total of 1,320 monthly players.
Blockchain Cuties
The last blockchain game on our list is Blockchain Cuties. It is a collectible crypto game that is somewhat similar to CryptoKitties and Axie Infinity.
Players can play with bear cubs, cats, lizards, puppies, and other creatures. Each gamer's cutie is unique and fully belongs to them. Players can collect cuties, breed them, arm them, test their skills in battles, and level them up to win battles. According to DappRadar, 500+ players played Blockchain cuties on EOS in a month at the time of writing.
Blockchain Cutie's in-game economy means that players are able to trade cuties using smart contracts on various blockchains such as EOS, Ethereum, NEO, and Tron (TRX) Additionally, the cuties are represented as NFTs and can be sold or transferred to other players.
And that ends our list of the top P2E games on the EOS blockchain that you can enjoy playing while earning some EOS. However, this list is not exhaustive and you can find many other games on the EOS network that you can play.
_____

Learn more:
– Top 4 Play-to-Earn Games on Tron
– Top 3 Play-to-Earn Games on the NEAR Protocol

– Top 3 Play-to-Earn Games on Solana
– Top 5 Play-to-Earn Games on Polygon
– How to Play Metaverse Games: A Beginner's Guide to Decentraland
– Blockchain Games in 2022: Play-to-Earn, Gamification, Interoperability and Major Publishers
– NFT Play-to-Earn Gaming Most Popular in India, Hong Kong, and UAE, Survey Finds
---