Top 10 Applications That Are Pushing Lightning Network Adoption
The Lightning Network has been one of the most exciting growth areas in the cryptocurrency space with a large number of new startups, projects, and applications emerging since the LN went live in early 2018.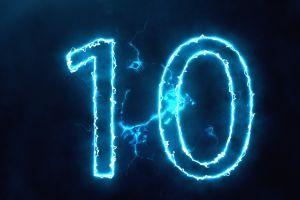 This week, Lightning Labs, the developer of the technology, released its first Lightning Mobile App. Meanwhile, in this article, you will be introduced to other ten Lightning Apps (LApps) and other services that are helping to push Lightning Network adoption forward in 2019.
Bluewallet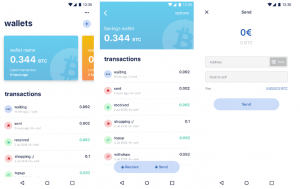 Launched in 2018, Bluewallet has emerged as one of the most popular Lightning Network-supporting bitcoin mobile wallets. Bluewallet is available for both Android and iOS users and stands out its simplistic and user-friendly UI/UX.
BitRefill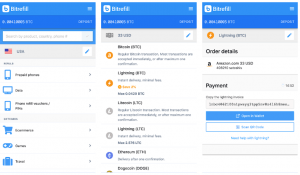 BitRefill has been a quiet pioneer for real-world bitcoin adoption since its launch in 2014. The California-based company started out enabling bitcoin users to top up their mobile phones using digital currency.
Today, BitRefill accepts a number of digital currencies, including Lightning Network payments, and allows users to pay for a wide range of online services. Netflix subscriptions, Hotels.com vouchers, and Skype credit can all be paid for using high-speed, low-cost LN transactions.
Additionally, BitRefill also provides a service called Thor, which helps to onboard users to the Lightning Network by letting them piggyback of BitRefill's Lightning nodes.
CoinMall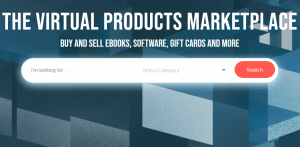 Founded in 2017, CoinMall is a peer-to-peer marketplace for virtual goods such as ebooks, audiobooks, games, and software.
In 2018, the e-commerce platform was one of the first to start accepting deposits in bitcoin using the Lightning Network and remains of the few online marketplaces today where that is possible.
Tippin.Me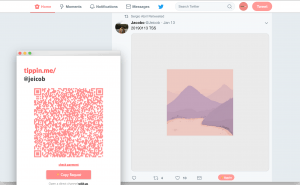 When Tippin.Me launched in December 2018, it quickly become the go-to Bitcoin Lightning Network tipping app. Tippin.Me offers a Chrome and Firefox extension that enables users to tip people on Twitter.
________________________________________
________________________________________
Even Twitter CEO and avid bitcoin user Jack Dorsey tweeted about the tipping app, which helped the startup to get the attention it needed to see its user base balloon to thousands of users. Also, Dorsey said that bitcoin tipping using the Lightning Network on Twitter is a "really compelling" idea.
LNSMS.World
LN SMS World enables bitcoin users to send text messages to any phone number across the globe and pay using the Lightning Network.
For individuals who want to send a quick text to an international number, the online platform provides an opportunity to do so at a low cost.
Lightning Roulette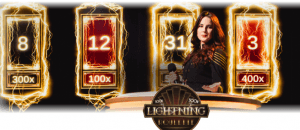 In wouldn't be crypto, if there wouldn't be a gambling app. Gambling DApps dominate the Tron and EOS blockchains and have always been popular on Ethereum. Hence, it comes as no surprise that not too long after the beta version of the Lightning Network went live, Lightning Roulette appeared to appease the gambling enthusiasts among LN users.
Lightning Roulette is a web-based, provably fair online roulette game that lets players gamble away their hard-earned "sats" (satoshis) and deposit and withdraw them using Lightning Network payments.
Satoshi's Place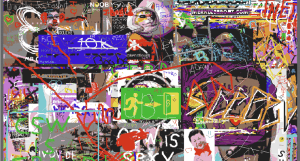 Satoshi's Place is a web-based platform that enables anyone to paint - either cooperatively or competitively - on a digital canvas. For the price of one satoshi per pixel, individuals can pay to paint anything they want on the one million available pixels.
The idea behind Satoshi's Place is to demonstrate the power of micropayments and to get more bitcoin users familiar with the Lightning Network.
LightSpot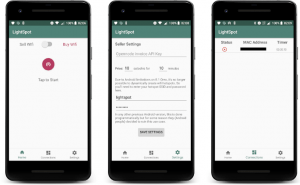 LightSpot is a Lightning Network-powered proof of concept app for Android users that enables individuals to rent out their mobile connectivity to others in exchange for payments in bitcoin. Buyers, on the other hand, can purchase WiFi from someone nearby using LN payments.
Lightspot leverages Google's Nearby API to find users nearby using a combination of Bluetooth, WiFi direct, and sound, which enables buyers to acquire internet access without possessing any initial online connectivity.
Lightning Gem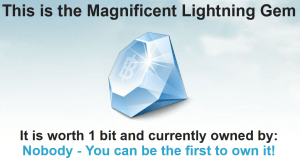 Lightning Gem is an online game that is intended to mimic and educate about speculative bubbles while making players use the Bitcoin Lightning Network.
The price of the digital gem, which can be purchased by anyone with a bitcoin LN wallet, starts at 1 bit. Then, the price increases to 1.3 and once the gem is sold to the next buyer, the first buyer makes a 25% profit of 0.25 bits. However, the price resets to 1 bit with every 32nd buyer and if no one purchases the gem for 24 hours.
Buyers can benefit from the potential profit they can make (the biggest winner made 1,195.78 bits) but also from being able to show off their name or link on the platform's website.
LN Pizza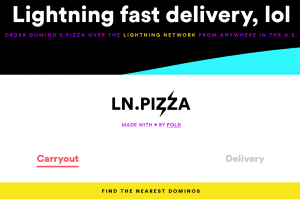 LN Pizza enables anyone based in the US to order Domino's pizza at "lightning speed" using a bitcoin LN wallet. The service launched in February and quickly received media attention because it enables a quick-and-easy way to spend bitcoin using the Lightning Network in the real world.
While LN Pizza may not sound incredibly innovative or impactful, it shows the world that high-speed, low-cost bitcoin transactions are still possible when using the LN and that bitcoin can be used to make everyday purchases. As reported, developer of LN Pizza, U.S.-based crypto payments startup Fold, sold more than 2,500 lightning pizzas.
The Lightning Economy
Despite the early stage and the relatively small size of the Lightning Network (which is still running in beta mode), users can already make full use of the "Lightning economy" today.
Loading up your LN wallet with bitcoin and using the app to top up your phone with airtime, tipping someone for a humorous tweet or ordering a Domino's pizza is all already possible today in the Lightning economy.
---