The woman powering the energy industry on the blockchain
Disclosure: Crypto is a high-risk asset class. This article is provided for informational purposes and does not constitute investment advice. By using this website, you agree to our terms and conditions. We may utilise affiliate links within our content, and receive commission.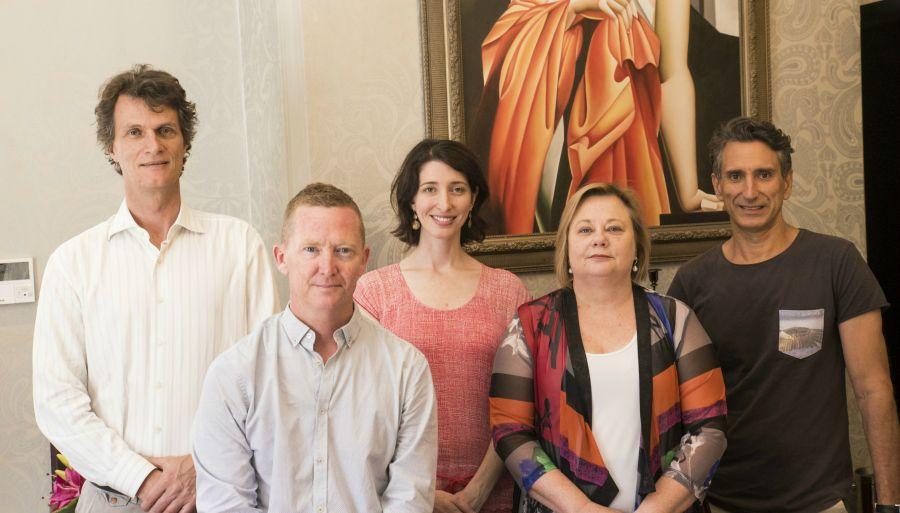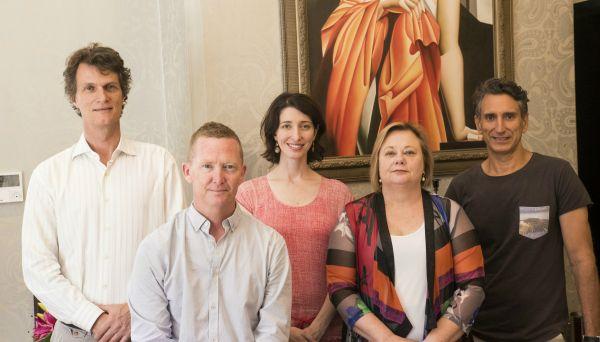 From Deputy Lord Mayor of Perth in Australia to PHD candidate in disruptive energy innovation and now, Co-Founder and Chair of a blockchain energy trading company, Cryptonews.com discovers what led Dr Jemma to start Power Ledger.
"The power of community," is the number one important lesson Dr Jemma Green has learnt during her journey in building her blockchain energy trading startup, Power Ledger and taking it through an ICO.
"Never in our wildest dreams would we have expected to have this much engagement and support so early on," Dr Green tells Cryptonews.com in an exclusive interview.
Building the world's first peer-to-peer energy trading platform on the blockchain that became the first Australian company to launch an Initial Coin Offering (ICO), has been a whole different ball game to the businesses she is used to being in, she shares.
"Because of the ICO structure, you have people invested in your idea from a very early stage which makes them hungry for updates in a way that's quite new," she said about how integral the Power Ledger community has been to the business.
With more than 13-thousand members on their instant messaging Telegram channel, this community would not exist if it was not for Dr Green's drive to build a business around offering an environmentally sustainable solution.
The company aims to democratise the energy market and enable consumers to buy and sell renewable energy with their neighbours without the need for a middleman.
Spark of something new
A side project to get rid of all the bins in the office, early on in her career at JP Morgan bank in London sparked the beginning of her interest in environmentally sustainable practices.
"I looked around the office and saw that there were no recycling facilities and I started looking into it further and discovered that half a million pounds a year could be saved from introducing recycling [bins]," recalled Dr Green at breakfast discussion in Melbourne last November.
She rolled out her 'bin the bins' campaign at JP Morgan at a time when all the large banks around the world were starting to take corporate responsibility more seriously.
Dr Green was then chosen to set up the Environment and Social Risk Management Unit at JP Morgan to assess the risks associated for a broad range of investment banking transactions.
At the same time, Dr Green enrolled part time in a Master's of Sustainability Leadership at the University of Cambridge, which lead her further down the pathway to creating a company with a focus on environmental sustainability.
Recharging to take off again
Upon submitting her thesis, Dr Green decided to "recharge [her] batteries" by taking a sabbatical to go hiking around the world before returning home to Perth, Australia to be closer to her family, and a stable job at a bank in Melbourne or Sydney.
Little did she know she was about to thrust herself into a whole new career that will take her to English business magnate, investor and philanthropist Richard Branson's private Necker Island for a Blockchain Summit and be networked into a global blockchain community.
"I thought I was moving back into the sleepy back quarters and that my exciting days of globetrotting and doing interesting work were over, but obviously the opposite has been true," she said.
What fueled her journey was when she "got super fixated" on the idea of building an eco-village, gaining inspiration throughout her hiking trips to the El Camino de Santiago and Nepal Anapurna Circuit.
This led her to share the idea with Peter Newman, Professor of Environmental Sustainability at Curtin University in West Australia. Following that email, Dr Green soon found herself "having lunch with the Mayor of Perth, figuring out where this eco village was going to be."
As part of this process, she became elected Independent Councillor for the City of Perth in October 2015 and was recently elected Deputy Lord Mayor of Perth and acting Lord Mayor of Perth in the interim.
All this took place before she discovered what blockchain could do for the energy industry.
The Blockchain solution
To add to Dr Green's trailblazing achievements, she had just given birth to her baby daughter a month before she got introduced to two blockchain developers in January 2016.
"It was like another language," Dr Green recalling the conversation she had with them in her home.
At the time she returned to Perth, Dr Green did a PHD in disruptive innovation for low-cost and low-carbon housing, modular construction as well as battery and solar systems for apartments.
She found that energy seemed to be the largest contributor to unsustainability in the built environment, so she set out to build a solar and battery microgrid within an apartment building.
In search of software that can allocate electricity to each apartment, so that if you were not home to consume your allocation you could trade it with your neighbours, she could not find a solution, until she heard about blockchain.
Thus, in May 2016, Power ledger was formed with her co-founders, David Martin, John Bulich, Govert Van Ek and Jenni Conroy.
"Never a dull moment"
Dr Green's journey to building Power Ledger has been nothing short of a wild ride.
For one period, China and Korea banned ICOs, and the cryptocurrency market experienced a flash crash at the same time Power Ledger launched their token sale, putting Dr Green and her team in an intense pressure from their community.
"I was in the bathroom on the floor with my thumbs for nine hours on [Telegram] trying to defend ourselves, because people were worried that the main sale wasn't going well," recounts Dr Green.
"It was really unclear which way it was going to go," adds Dr Green.
To their relief at the end of their Token Generation Event on 6 October, 2017, the company raised a total of USD 27 million from over 15,000 buyers.
"We're kind of still shocked", said Dr Green, at the success of their ICO launch.
Following the ICO, the Australian government put AUD 8.25 million of taxpayers money into an energy project lead by Power Ledger that will look at how cities can use blockchain technology and data analytics to integrate distributed energy and water systems.
"Every day is different and that's what I enjoy about the work I do. I could be at meetings about the city of Perth, answering 'Ask-Me-Anything' questions in the Power Ledger Telegram channel or watching my daughter chase the dog around the coffee table," Dr Green told Cryptonews.com.
This is just the beginning of what is in store for Dr Green in 2018.
Dr Green has made it to the Top 3 for the Extreme Tech Challenge competition (XTC) which took place at the consumer electronics show CES 2018 in Las Vegas. This means she will be able to head to Necker Island to pitch Power Ledger to Richard Branson and other venture capitalists in his network.
As blockchain is gaining more and more media coverage and exposure, Dr Green's word of advice to fellow blockchain businesses is to be prepared for the tough questions.
"Exposure also comes with criticism so I think blockchain businesses have to prepare for that," she said.
As for speculation about the price of Power Ledger's POWR tokens, Dr Green chooses not to think about that.
"I just think about projects we are really focused on deploying," she said.
"It used to be that saving the planet was very expensive and didn't make commercial sense, but it's different now. It's exciting that we're in a world where you can be low cost and low carbon," said Dr Green.
---