The Power of NFTs in Music Distribution
Disclosure: Crypto is a high-risk asset class. This article is provided for informational purposes and does not constitute investment advice. By using this website, you agree to our terms and conditions. We may utilise affiliate links within our content, and receive commission.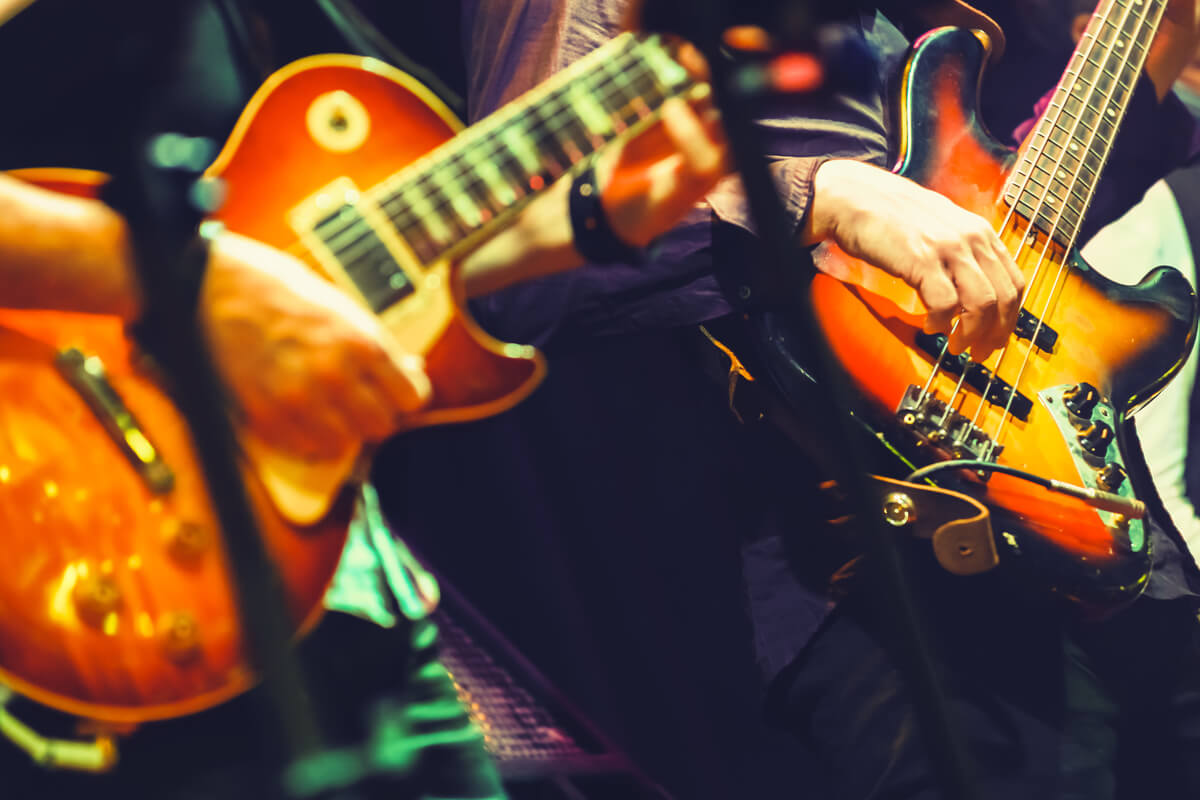 Mattias Tengblad is the co-founder and CEO of Corite, a Stockholm-based digital music distributor; Emil Angervall is the co-founder and Chief Operating Officer of Corite.
______
There has been a change in music distribution dynamics over the past decade as music artists and record labels attempt to move with the times and take advantage of new monetization opportunities. Consequently, major music streaming platforms such as YouTube, Apple Music, and Spotify wield a lot of power today. These, and a few others, oversee an industry that is expected to reach a USD 23bn valuation by the end of 2021.
The streaming platforms are essentially the nexus of modern music distribution. However, while they have empowered independent artists to a great extent, their domination undercuts decentralization, which in turn affects artists' revenues. As such, using non-fungible tokens (NFTs) to promote transparency and consensus in the sector is a step in the right direction towards empowering artists on a global scale.
Funding music, not labels
Delving a bit into the artist-music label situation, the monolithic enterprises determine how much artists are paid. They also influence their music styles as well as their public image. Through NFTs, artists are able to reduce their dependence by obtaining funds directly from their fans.
NFT fan-funded models have demonstrated that it is possible to sell digital items, including music, to promote artists. By providing transparency and cutting out the middleman, NFTs help boost music revenues and can put an end to artists' dependence on record labels.
When it comes to revenue collection, NFTs can simplify the process as all transactions are registered on the blockchain. This contrasts sharply with corporate royalty collection procedures as they can appear vague and suggests a possibility that the artists are being shortchanged.
In an NFT setup, transparency is upheld through unique metadata and distinct source codes that are tied to an artist's music. And given that the artists have control over the ownership rights embedded in the ledger, they can also sell them and transfer them to a third party if the need arises.
Keeping fans entertained during lockdown
The music industry was devastated during the onset of the coronavirus pandemic. Subsequent shutdowns are estimated to have cost the sector tens of billions of dollars in lost revenues. The change in circumstances led to a watershed moment that forced many music artists to rethink their outreach strategies, and it was at this time that NFTs emerged as a viable income generator.
Multi-platinum artist Marshall Bruce Mathers III, also known as Eminem, was among the first renowned artists to jump on the NFT bandwagon. Unsurprisingly, he made GBP 1.3m (USD 1.7m) pounds from his first 'Shady Con' NFT Collection.
Besides selling songs and albums, artists who wish to leverage NFTs can benefit from NFT concerts, like Swedish House Mafia has already done by partnering with Live Nation. They are easy to broadcast and can be used to monetize live recordings. Bonus content and exclusive discounts can also be provided via NFT systems.
Popularizing investments in art and music
In previous decades, music investments were largely limited to accredited investors and music labels. But with the emergence of NFTs, it is now possible for regular and engaged fans to back their favorite artists by putting up money for their songs.
Additionally, NFT technology can allow for portions of a song to be sold to an investor. With such capabilities, individuals can actively sponsor and promote promising artists and earn royalties from their work as their popularity grows and their songs gain traction. Thus, investing in NFTs is a good way to diversify one's portfolio and put money into something you believe might skyrocket, while supporting new music and art.
What's next when it comes to NFTs in music?
NFT and blockchain-based projects of today give a lot of power to artists when it comes to unlocking new revenues, getting fair cuts, controlling streaming rates and copyrights as well as rewarding active fans as collaborators, not just consumers.
In a nutshell, non-fungibles can be an effective elixir for artists looking to emancipate themselves from exploitative music distribution — and this elixir is already in high demand across the industry.
___
Learn more:
– Saxo Bank's 'Outrageous Prediction' on NFT-Based Platforms Disrupting Spotify
– The Liquidity of Creativity: Why NFTs Need an On-Chain IP Management System
– This Is How NFTs Might Change TV and Film Industries
– NFTs Cause Carnage in the Latest South Park Special

– How Wu-Tang Clan's USD 4M Album Reflects Crypto Ethos
– American Music Producer Makes USD 11.7M in NFT Sales
---