Small Countries Compete for Crypto as Major Regulators Mull Crackdown
Smaller countries are taking advantage of the widespread crackdown on cryptocurrency exchanges by ushering in liberal legislation that aims to entice investors to their shores.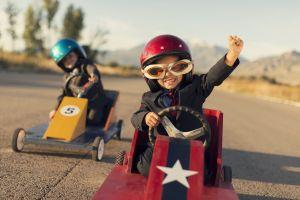 It comes after major governments around the world introduced strict crypto regulation and, in some cases, completely banned Initial Coin Offerings (ICOs) following a series of high-profile scams.
It was recently revealed that Binance, the world's largest cryptocurrency exchange by traded value, is planning to open an office in Malta. The company had an office in Japan and tried to get a license to operate there, but decided to move to the European island to avoid a clash with local regulators.
Meanwhile, South Korea has put the brakes on its anti-crypto drive after regulations banning ICOs and trading for youths and foreign passport holders sparked a backlash against the government.
Emergence of ICO hubs
For smaller countries, there is a lot to gain from positioning themselves as the ICO hub of choice.
Alexander Larsen, president, Europe & Middle East at Baldwin Risk Services, an enterprise risk management firm, told Cryptonews.com that several small countries are actively looking at how to attract ICOs. They include Malta, Slovenia, Estonia and Switzerland.
"Smaller countries are trying to attract crypto investment. They want to be an innovation hub that attracts digital companies and, with that, highly skilled migration that helps to improve GDP (gross domestic product) and unemployment," he said.
Switzerland, for example, published guidelines earlier this year that aim to assist ICOs in navigating its "principles-based" regulatory framework. The country was home to the record-breaking USD 232 million Tezos ICO last year.
Other countries are encouraging investors by deciding not to tax income from cryptocurrencies. They include Germany, Denmark, Singapore, Belarus and Slovenia.
"I think countries who have a tech hub that doesn't embrace ICOs will be questioning whether their tech will start lagging behind other, ICO-driven countries," Larsen said. "In particular, I think all those countries who thrive on banking and their offshore status will be trying to attract ICOs because there's no doubt ICOs will provide a real financial gain for the country."
Avoiding the Wild West
Just because a country has extensive regulation, it doesn't necessarily mean it won't attract ICOs. Larsen pointed out that a country with no regulation could easily legislate the following year, thus hampering the ICO's plans.
"As long as it's positive regulation that is robust and ICO friendly, with the right investor protections in place, that's a positive thing," he added.
Nenad Gregec, compliance officer at Etherum-based investment platform ICONOMI, which is registered in Malta, said his company leans towards countries where regulation exists but is not too strict.
"The industry is still in its infancy, so if regulation is too strict it could inhibit growth and innovation. However, somewhere with no regulation could put us in the territory of the Wild West," he said. "We always strive towards regulation because it creates a level playing field and ensures safety for investors."
Gregec suggested that countries in Europe who lost out to Silicon Valley in the tech boom want to be early adopters of crypto so they don't miss out again.
He added: "I expect more countries will follow Malta and Switzerland in setting up a legal framework. There might be competition, but eventually we will see harmonization. The European Union has a very good track record of harmonizing regulation in the financial sector."
Waiting for the G20
It is likely regulation will continue to be fragmented until the G20 nations make a definitive decision on crypto and how to move forward.
David Coker, lecturer in accounting, finance and governance at Westminster Business School, told Cryptonews.com, that the G20 has been "bumbling around" and still lacks a cogent view on the future of crypto.
He added: "If ICO regulation is light-touch that would give crypto investing a degree of legitimacy. But if it goes down the US route, which treats crypto platforms like a security requiring authorization, ICOs wouldn't be happy because they are very fast-moving and don't want the additional costs."
For now, the future regulatory environment is uncertain, but one thing is for sure – smaller countries with a lot to gain will be keeping a close eye on the developments to ensure they stay ahead of the competition.
---