Seven Bitcoin IRAs, Reviewed for 2022
Disclosure: Crypto is a high-risk asset class. This article is provided for informational purposes and does not constitute investment advice. By using this website, you agree to our terms and conditions. We may utilise affiliate links within our content, and receive commission.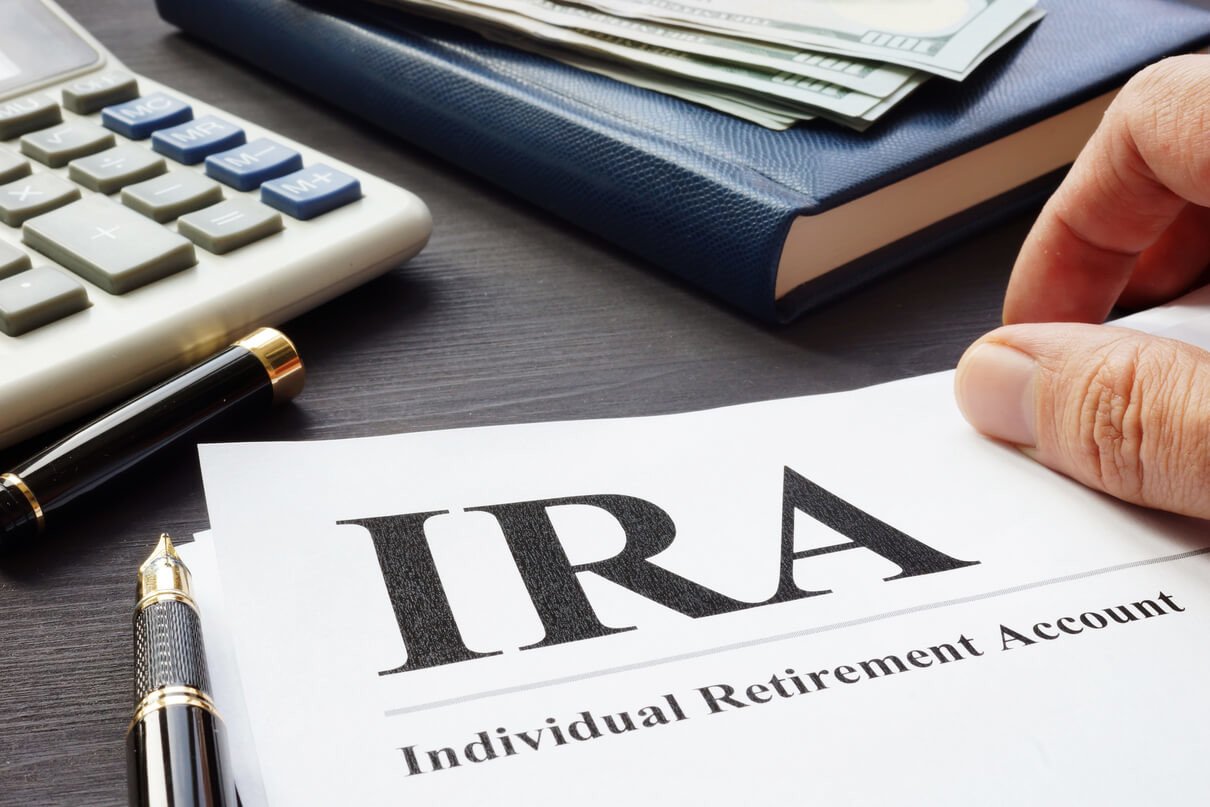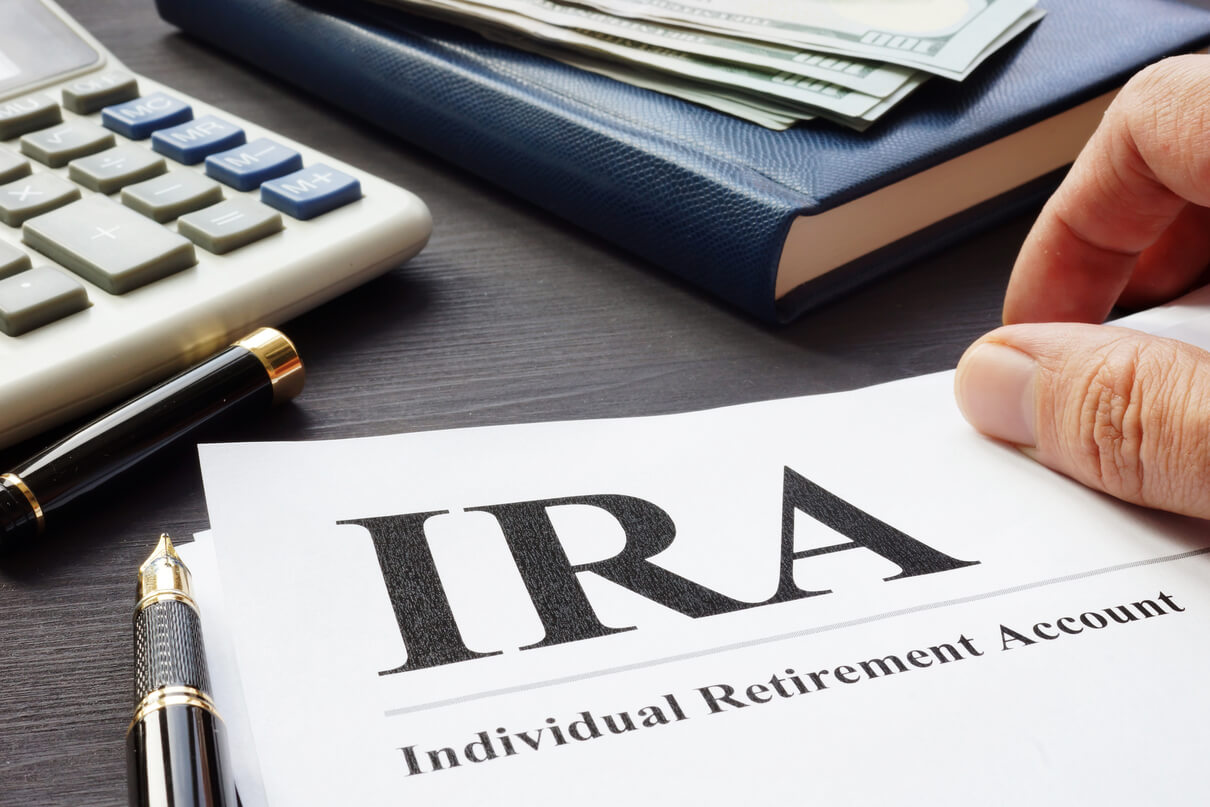 Securing your financial future is a wise step to take. In the US, with Bitcoin IRAs, you can do that by saving in bitcoin (BTC) for your retirement.
Read on to learn more about Bitcoin IRA accounts and discover a list of some of the best Bitcoin IRA accounts you could choose from.
What is a Bitcoin IRA?
A Bitcoin IRA (Individual Retirement Account) is a tax-efficient investment vehicle that allows you to invest in bitcoin as part of your retirement planning.
Bitcoin IRAs are typically self-directed IRAs. Self-directed IRAs (SDIRA) enable individuals to put money in a variety of alternative assets, which regular IRAs can't invest in. Self-directed IRAs can come in the form of a Traditional or a Roth IRA.
Self-directed Bitcoin IRAs can be an alternative way to save in bitcoin for your retirement without having to go through the technical process of buying and holding bitcoin for the long term.
Seven Bitcoin IRAs to consider
To start exploring Bitcoin IRAs, the first thing you need to do is to find a Bitcoin IRA custodian that's right for you.
Below, you will find seven popular Bitcoin IRA service providers you can check out.
Bitcoin IRA
Founded in 2016, Bitcoin IRA helps people invest in crypto for their retirement. Known as one of the largest crypto IRA providers in the US, Bitcoin IRA has a growing list of digital assets you can invest in for your retirement, with nine cryptoassets you can currently purchase.
Bitcoin IRA has a minimum fee of USD 3,000 to open a standard account. However, the company also has a Saver IRA, which only requires a deposit of USD 100, with a recurring investment of USD 100 a month.
Regal Assets
Regal Assets was set up as an alternative assets investment firm in 2010. They primarily invest in precious metals, such as gold and silver, on behalf of their customers. However, in 2017, the firm decided to add cryptoassets as another alternative asset.
This move was driven by their belief that cryptoassets, just like precious metals, don't correlate with the US dollar and stock market. They view this characteristic as a potential hedge against an economic downturn.
You can open a Regal Asset Bitcoin IRA with an initial investment of USD 25,000 or you can roll over funds from a traditional IRA.
CoinIRA
CoinIRA has also sprung up from a history of investing in alternative assets, such as precious metals. The financial services company was founded in 2017 by GoldCo, an established Gold IRA custodian.
CoinIRA's prerogative is to capitalize on investing in cryptoassets, powered by its parent company's experience in alternative asset investment.
To set up a Bitcoin IRA with CoinIRA, you are required to place an initial investment of USD 20,000 or transfer up to USD 3,500 from a non-IRA account if you previously owned one at the company.
BitIRA
Founded in 2017, BitIRA helps its customers to invest in Bitcoin IRAs and other cryptoassets – a product they also refer to as 'Digital IRAs'.
BitIRA refers to itself as "the World's Most Secure Digital Currency IRA," providing features such as providing an insurance cover for your digital assets held in storage, holding all crypto funds in cold storage, an encrypted transaction system, and more.
If BitIRA sounds like a firm you would like to set up your Self-directed IRA with, you will be required to have an initial investment amount of USD 5,000.
Broad Financial
Broad Financial was founded in 2004 as a private real estate firm but later broadened its portfolio to include providing simplified employee pension, Roth IRAs, and real estate IRAs.
The most recent addition to its portfolio is Bitcoin IRAs which are self-directed, allowing customers to make the decision on how much BTC they would like to hold.
Broad Financial has a flat setup fee of USD 1,295 but doesn't have a minimum amount of BTC that you need to buy on the initial setup process. Instead, you can put in whatever amount you can afford.
Noble Bitcoin
Noble Bitcoin was set up in 2018 as a subsidiary of Noble Gold Investments. At the time, the company had more than 20 years of experience managing investments in alternative assets such as precious metals like gold.
Through Noble Bitcoin, you can have your 401(k)s and IRAs in Bitcoin, or alternatively, have a portion of your retirement savings rolled over into a Bitcoin IRA. The minimum deposit for a Bitcoin IRA with Noble Bitcoin is set at USD 10,000, with an annual transaction fee of USD 225.
Bitcoin Advizers
Launched in 2018, Bitcoin Advizers specializes in assisting individuals above 49 years to integrate cryptoassets like bitcoin into their retirement funds. To make this process easier for their customers, they have account executives who serve as the sole point of contact during the process.
The initial investment requirement is a one-time payment of USD 550. There is also an annual storage and maintenance fee of USD 195 (plus USD 20 per month) and a 0.07% charge on the IRA balance.
Should you add bitcoin into your retirement portfolio?
Bitcoin is an asset class that has the potential to bring about a paradigm shift in the global financial system.
By some, bitcoin is used as a hedge against inflation (it's still an unresolved debate whether BTC works as a hedge), as a diversification asset, as a speculative asset, as a remittance rail, and as a digital payment method, making it a unique asset class with high upside price potential.
Putting some of your retirement savings into bitcoin may, therefore, turn out to be the right move for your future. But, of course, should you open a Bitcoin IRA, never invest more than you can afford to lose.
_____

Learn more:
– Legendary Investor Bill Miller Injects 50% Of Personal Funds Into Bitcoin, Altcoins
– 5 Crypto Index Tokens That Allow You to 'Buy the Market'
– How to Invest in Crypto Exchanges: Top 3 Options
– 5 New Blockchain Funds You Could Invest in Today
– How to Earn Interest on Stablecoins: A Beginner's Guide
– How to Buy Virtual Land in the Metaverse: A Beginner's Guide
– Top 7 Bitcoin & Crypto Mining Stocks You Could Add to Your Stock Portfolio
– Check These 5 Ways to Earn Yield on Your Crypto
---