Regulatory Kaleidoscope Challenges Crypto Industry - Crypto.com CCO
An increasingly diverse and costly set of rules will keep challenging the crypto industry in 2021, Antonio Alvarez, Chief Compliance Officer (CCO) of Crypto.com, a major cryptoasset-powered debit card, trading, and lending services firm, said in an interview with Cryptonews.com. According to him, the best way to regulate this nascent sector is to learn about it.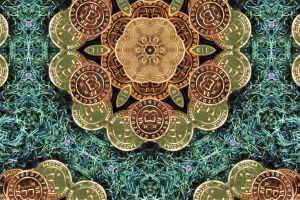 The firm appointed Antonio Alvarez as its CCO in June this year. Prior to joining Crypto.com, he led an Anti-Money Laundering program that was deployed across European and Asian markets at Coinbase. Alvarez also served as a senior business leader at Visa and has held senior roles at a number of other payments companies including Western Union.
Cryptonews.com: What are the main regulatory challenges for your industry and how are you solving them?
Antonio Alvarez: The regulatory landscape is constantly evolving for the cryptocurrency industry. Regulators are increasingly either expanding the scope of existing regulations or creating new ones to regulate the space. Crypto.com welcomes regulatory oversight. We feel that regulations bring legitimacy to the industry.
The challenge we face is the diverse manner in which the regulations are being deployed.
Cryptocurrency services are by definition global. Blockchains are not in any one country, but in all at the same time. So trying to comply with a growingly diverse set of rules and standards is the main current regulatory challenge we face.
Crypto.com is deploying controls that strive for global consistency while bringing local relevance into each market in which we operate. Under FATF's (the Financial Action Task Force, the G7-founded intergovernmental organization) global leadership, most countries around the world have deployed financial regulations that promote interoperability, not only for brands like Crypto.com, but also for regulators and law enforcement agencies. Adherence to these standards allows companies like ours to maintain global consistency across a significant number of controls.
However, the diversity in which legislators are embedding the FATF recommendations for the cryptocurrency industry into local laws and regulations is driving the need for customization and localization. Which, in turn, significantly increases the cost of compliance.
What new regulation-related trends, challenges you expect in 2021?
In 2021, I expect to continue to see a growing number of local adaptations and transpositions of the FATF recommended Travel Rule around the world. But the effectiveness of the Travel Rule is not only based on its global deployment but, most importantly, on the consistency of its deployment.
I think it is self-evident that in order for the Travel rule to be truly effective, it should be global. We see that in the banking world where SWIFT adoption across countries was the key to its success. And while different countries may use different systems to communicate and share data (ACH [Automated Clearing House], SEPA [Single Euro Payments Area], EFTPOS [Electronic Funds Transfer at Point Of Sale], etc…) or different account naming conventions (Routing Numbers, IBANs, BSBs, etc…) they all can rely on SWIFT to share data in a consistent manner.
In 2020, we are already seeing a number of countries adapting the FATF recommended Travel Rule using a variety of thresholds and data sets and responding to tactical challenges of their implementation in different, inconsistent ways.
So the challenge in 2021 will be how to continue to comply and interoperate within a growingly diverse set of data requirements, message standards, and value thresholds when every transaction in the cryptocurrency industry is considered an international transaction.
<...>
Unfortunately, few legislators are looking at the power of blockchain and cryptocurrency technologies to fight crime more effectively. The majority of local legislators are focused on regulating the cryptocurrency space in the same way as they regulate the traditional financial services sector. And in some cases that will work.
There are aspects of the way some cryptocurrencies work that should be regulated like traditional financial products. There are also some innovations within the cryptocurrency space that should be discouraged. But the bulk of the innovation we see in the cryptocurrency space should be regulated in a way that enhances its capabilities to prevent and fight crime by leveraging its strengths instead of by focusing exclusively on its weaknesses.
This past November, regulators and crypto industry players met at the V20 virtual summit. What have you learned there?
I was very encouraged by the focus the summit placed on values and on the human, innovative, and empowering manner in which new regulations should be deployed. The need for such a new approach is crucial in the crypto space where innovation is constant.
New regulations that focus on retrofitting innovation onto traditional controls and standards, instead of focusing on developing new ways to achieve the same goals, are actively working against progress.
The vast majority of cryptocurrency companies want to make the cryptocurrency space safe, trustworthy, and respected. And we all know that the most effective way to accomplish this goal is to develop and adhere to a set of regulations that are appropriate and commensurate with the innovation that cryptocurrencies bring to the twenty-first century.
In your opinion, which countries have the best regulatory environment for your industry?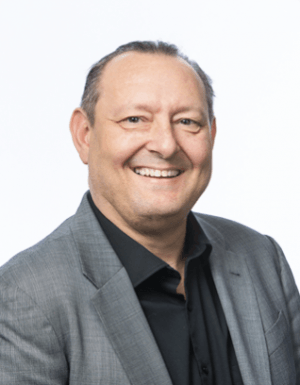 In my opinion, the best regulatory environments are those where the diversity of products within the financial services sector has been recognized and the legislators have deployed laws and regulations tailored to each. For example, countries where the rules that apply to the cross-border remittance sectors are different from those that apply to the cross-border electronic payments sector. Or countries where the banking rules designed for branch operations do not apply to online stored value products delivered exclusively online.
In my opinion, the best regulatory environments are those where the possibilities that result from innovation are recognized and leveraged to make regulated services as safe as possible.
What would help your industry and your company to comply with the regulations faster?
Consistency across regulations. Global forums like the V20 are a great vehicle for industry, law enforcement, regulators, and legislators to identify the most effective aspects of the different regulations around the globe and promote their adaptation. I am conscious that one shoe size will not fit all the different risk environments around the world. But open communication and cooperation across all impacted constituents is the only way we will develop a regulatory framework that is both effective and nurturing of the innovation that blockchain and cryptocurrency technologies bring to the financial services space.
What would help authorities to regulate this nascent sector better?
I agree that our industry is still in its infancy. Blockchain and cryptocurrency technologies are evolving rapidly and will continue to do so for some time. Authorities around the world must now recognize that these technologies are here to stay.
So the best way to regulate this nascent sector is to learn about it, embrace it (not fight it) and recognize its values. Only then will they be in a position to regulate the space in a way that nurtures its growth in a responsible manner.
____
This interview has been edited for space and clarity.
___
Learn more:
Crypto Regulation in 2021: The Piecemeal Approach & New Winds
New Regulatory Lemons Await Somewhere Between DeFi & CeFi
Politicians, Industry, Crypto Fans Unite to Reject Treasury Wallet Plans
Stablecoins Get Another Headache In US, Ethereum Camp Feels Attacked Too
DeFi Industry Ponders Strategy as Regulators Begin to Circle
Challenges Remain for VASPs as Regulators Ready New Round of Policing
---