Open Letter to India's Finance Minister on Crypto Sector Potential
Disclosure: Crypto is a high-risk asset class. This article is provided for informational purposes and does not constitute investment advice. By using this website, you agree to our terms and conditions. We may utilise affiliate links within our content, and receive commission.
Sumit Gupta is the CEO of cryptocurrency trading platform CoinDCX, which Gupta co-founded in early 2018.
__________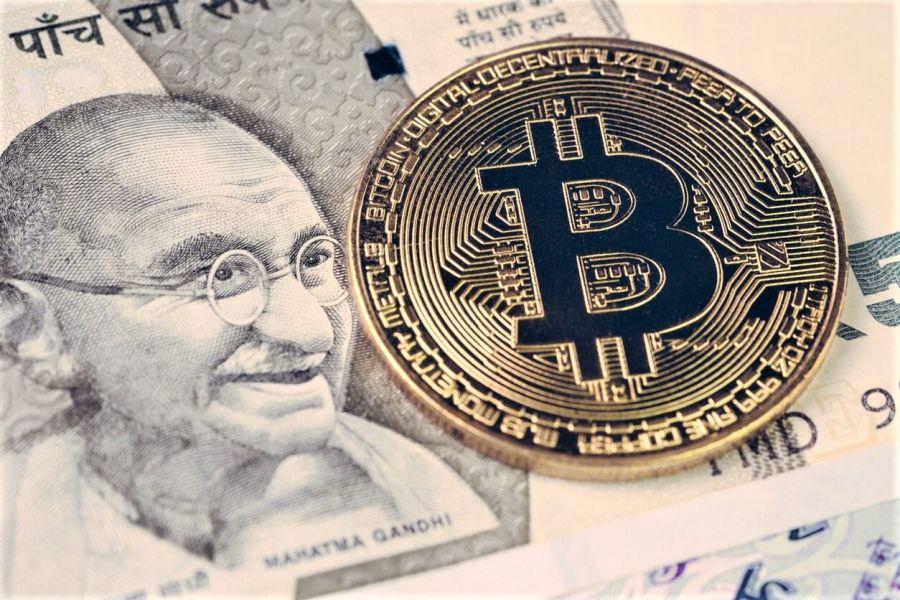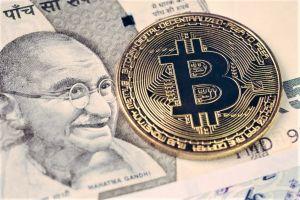 An Open Letter to the Finance Minister of India, Nirmala Sitharaman, on the Potential of India's Cryptocurrency Sector and the Benefits it Presents to the Indian Economy
Dear Minister,
My name is Sumit Gupta, and I am Co-founder and CEO of cryptocurrency trading platform, CoinDCX. I am writing to you ahead of the upcoming Union Budget to discuss concerns regarding the future of Indian enterprise and innovation—and to bring to your attention the profound benefits which the cryptocurrency sector can present to the Indian economy.
Let me be the first to assure you, that the intent of leaders within the cryptocurrency sector is not to threaten the current system; nor is it to replace the role of central banks, traditional monetary policy, or fiat currencies within the complex dynamics of economies around the world. Our goal is to create a new dynamic in which the crypto economy and the traditional economy can function in parallel. In fact, the cryptocurrency sector has huge potential to benefit India's traditional economy.
Just as the internet fundamentally altered the way we live and work, cryptocurrencies have the potential to change the way we participate in the global financial system, engendering greater financial inclusion, as well as job creation, increased investment in the Indian economy, and economic growth.
India has been presented with the chance to be a part of a new wave of innovation, which is a tremendous opportunity to bolster the strength of our future economy. Already, while venture capital firms have invested upwards of INR 400 billion (USD 5.6 billion) in blockchain startups globally, India has received less than 0.2% of these investments. This is a stark contrast from Singapore, which in the first nine months of 2019 alone saw more than INR 53 billion (USD 742.2 million) enter the nation as the result of investments in the local fintech economy. This leaves the enormous potential of IT developers and entrepreneurs here untapped, and unfunded. Foregoing the economic potential growth currently within reach by leveraging cryptocurrency innovation would be a regrettable missed opportunity for our country.
Cryptocurrency innovation and adoption also has the potential to revitalise traditional industries within India, such as our agricultural sector, through the use of microfinance portals, smart contract-based supply chain models, and projects that connect farmers to metropolitan markets. Cryptocurrencies can also drastically benefit our financial sector—facilitating more convenient, secure, and transparent payments than current systems—leading to greater traceability and convenience when conducting financial exchanges. Major financial institutions and companies can also benefit from cryptocurrency adoption for the same reasons, meaning that both corporate and consumer interests will be met by continued innovation in the cryptocurrency sector.
The far-reaching benefits of cryptocurrencies are already being recognised in other developed nations. Countries such as the United States and China are racing to capitalise upon the opportunity presented by cryptocurrency and blockchain technology by taking out patents, supporting startups, building new digital infrastructures, and—most importantly—investing in research and development. Additionally, the cryptocurrency sector in Asia is set to become increasingly competitive, emerging markets such as the Philippines and Thailand have begun developing frameworks to benefit their local cryptocurrency markets and promote innovation within their countries.
Focusing on the impact cryptocurrencies can have on the life of an ordinary person—access to cryptocurrency investments has the potential to significantly increase the purchasing power of everyday consumers. Currently, per capita income in India is significantly lower than in other developed countries. This boost to the spending power of ordinary citizens could have a profound ripple effect throughout the economy, stimulating wealth creation and a rise in living standards.
Additionally, it shall come as no surprise that many retail investors within India have no access to high performing international markets. Should the government determine that cryptocurrencies are a legitimate asset class, a population of 1.3 billion will gain access to a new form of asset class which has the potential to appreciate over time, as well as providing security against turmoil in traditional financial markets. The effect this will have on India's unbanked is difficult to over estimate, as cryptocurrencies could give these people access to money management services, such as savings and lending, for the first time.
It is clear that the cryptocurrency sector has the potential to have profound benefits for our country and its people. The development of clear government definitions pertaining to cryptocurrencies, crowdfunding, crypto-based products, and other industry-related activities (such as mining, trading, taxing, etc.) would help to engender a clear legal stance on cryptocurrencies in India. This will be necessary to support the cryptocurrency sector in bringing sustainable growth to the Indian technology sector, promoting economic development, and bringing its benefits to bear on the nation.
The creation of clear guidelines surrounding the process of applying for and meeting the compliance requirements necessary to obtain a cryptocurrency exchange license, financial services license, payments processing license, banking license, etc. for fintech businesses; as well as a clear penal framework protecting investors, enacting KYC, and promoting cryptocurrency compliance with the requirements of SEBI (Securities and Exchange Board of India) and the Indian government would also serve to promote the industry's growth.
In order to leverage the opportunities cryptocurrency-related businesses can bring to the job market in India, supporting the inclusion of blockchain courses in schools/colleges so that the nation's youth are armed with the necessary skills to flourish in the international economy of this new decade would constitute a sound investment in our future economy.
We recognise that fostering new technologies and new industries is a difficult task. That is why cryptocurrency industry leaders are prepared to support the government in its endeavours by maintaining open dialogue and to assist in developing innovative solutions and frameworks to bolster India's future growth.
The cryptocurrency sector has the potential to give rise to countless new entrepreneurs, new start-ups, new businesses, new innovations, new products and services, new consumers, and altogether new markets—by investing in the industry, the nation of India stands to benefit both socially and economically. However, its growth must be supported.
Without sufficient support and investment to nurture the industry, we risk pushing the innovation, tax revenue, and jobs that these new technologies create overseas, potentially leading to massive brain drain and talent migration. We appeal to you to reconsider your stance on cryptocurrencies and support regulation that does not disadvantage India's technological potential. We remain committed to working with you to achieve this, and to attain a brighter future for the Indian nation.
Yours, respectfully,
Sumit Gupta, CEO and Co-founder of CoinDCX
---