No Title Is Funny Enough: 20 Crypto Memes and Jokes
Spring is finally here so we're hoping for prices to bloom and the market to come back to life - and not wither and die like in autumn, which is just starting in the southern hemisphere. According to the current situation, however, the prices have no idea where to go, so they remain more or less stable (except some altcoins). Everything is better than a sharp downward plunge, anyway.
The week started with a catfight between Calvin Ayre and John McAfee, IBM launching a payments network on the Stellar blockchain, and Kin leading the price boost. Celer launched on the Binance Launchpad and sold out quickly, Binance opened a fiat gateway in Australia, and Jack Dorsey again became a crypto superhero. We're ending the week with a story about worrying developments in Mexico and a new offer to earn some interest on your digital assets.
_________________
When no amount of explaining is enough…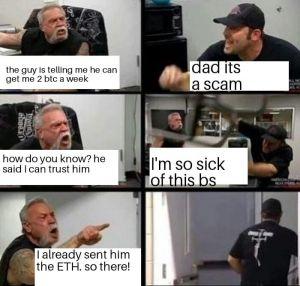 __
Raising an altcoiner be like…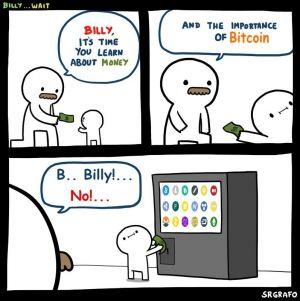 __
When someone asks you to explain what forks are.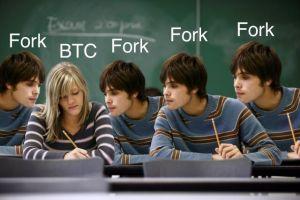 __
Behold, the ten holy commandments!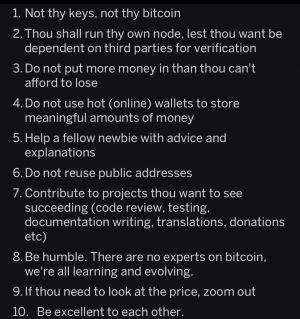 __
How people think crypto works.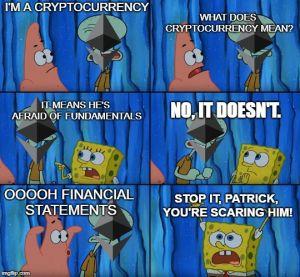 __
Be careful what you wish for because you might get it.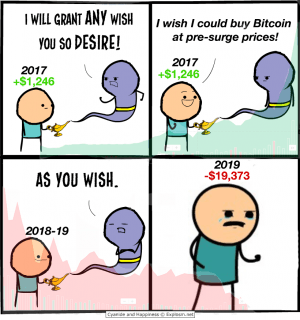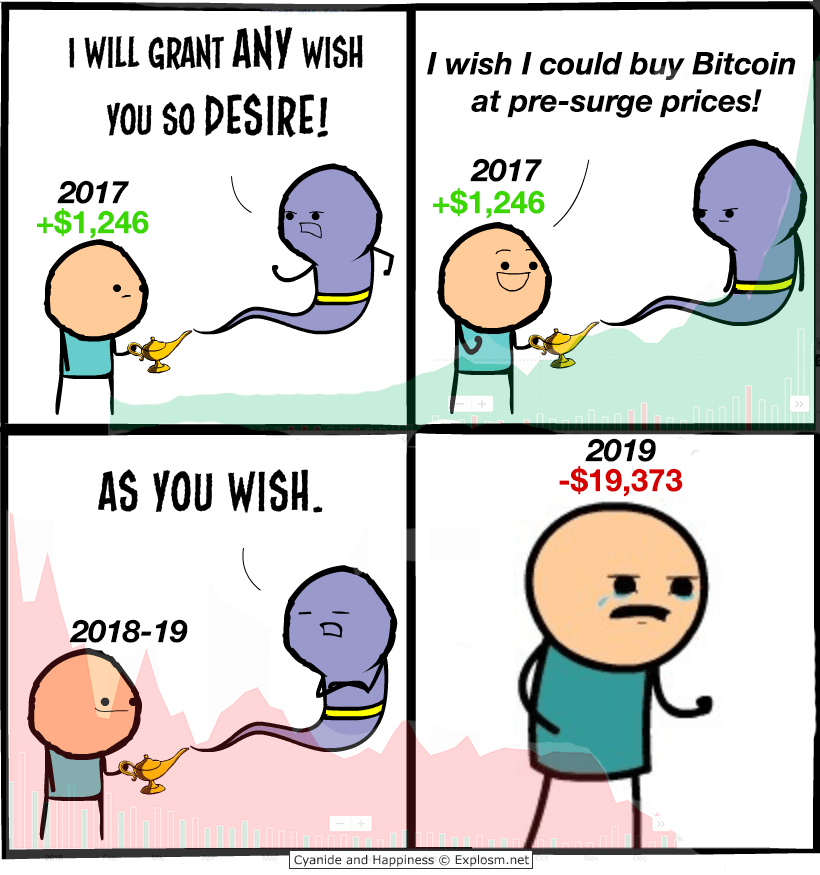 __
Wakey wakey eggs and bitcoin.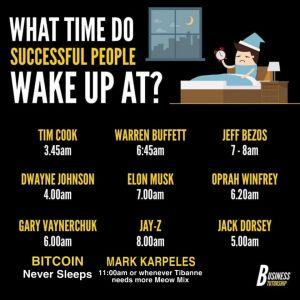 __
Banks - always looking out for you. Lol.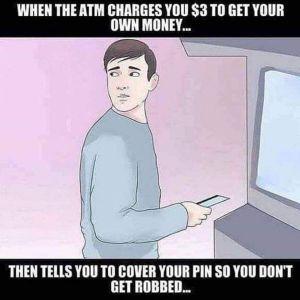 __
Also an accurate depiction of trying to spend Bitcoin outside of the internet.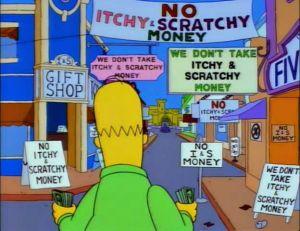 __
Some things never change.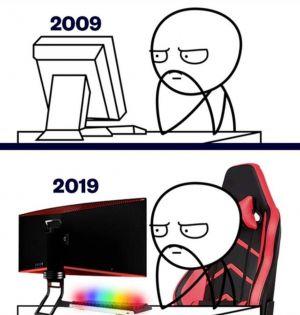 __
Honestly the best way to surprise your spouse.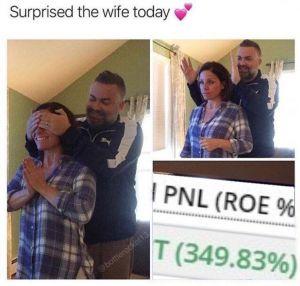 __
Teach them young!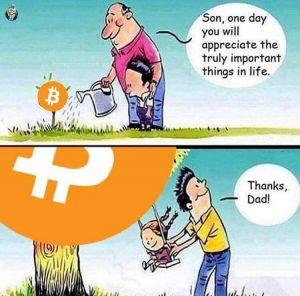 __
When your friends just don't share the same enthusiasm for crypto as you do.
__
...and you're lucky to even get the lettuce.
__
A friendly reminder.
__
Be careful!
__
Oh those friendly crypto tribes.
__
"Mirror Mirror on the wall
True hope lies beyond the coast
You're a damned kind can't you see
That the winds will change"
___
Well, it could be him, also.
___
HO HO!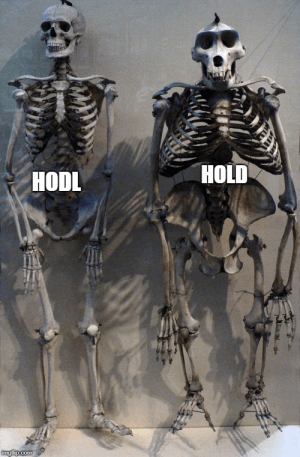 ---