Next Target for Blockchain – Fake News

The so-called fake news phenomenon is putting increased pressure on both traditional media outlets and social media, but industry observers say that blockchain technologies have the potential to become a significant asset in this ongoing media battle.
Brandon Kostinuk, vice president of marketing and communications at the Vanbex Group, a blockchain consultancy based in Vancouver, told Cryptonews.com that blockchain can certainly contribute to the fight against fake news by way of improving the news delivery system and incentivizing the right sets of checks and balances along the way to its final dissemination.
"A blockchain-based platform can offer greater transparency into the path a news article or a piece of content takes to publication. This increases accountability. It offers insight into who was directly involved in a piece of content being posted online, viewable by the public," Kostinuk says. "In addition, a blockchain-driven system can create a self-sustaining ecosystem. This can allow for significant freedom from advertising as well as level the field of gatekeepers to predetermined protocols and public actors on the network."
However, Kostinuk points out that the acceptance and effectiveness of fake news is less a technical concern than a person-centric one, as "the proliferation of fake news exists because it can resonate with a body of people or readers that may share a similar viewpoint, and therefore a very much propagandist 'genre' of news becomes a powerful political punch capable of persuading and misinforming."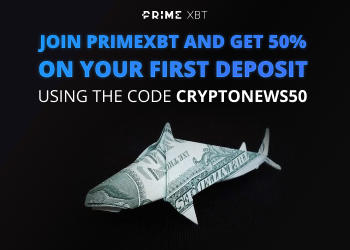 US start-up Terciv is planning to combat the spread of fake news by leveraging blockchain technology, natural language processing (NLP) and machine learning. The project team says they aim to create a platform that identifies fake news, provides a way for content creators to validate their authorship and for publishers to confirm their sources, and for the public to ensure they are not consuming or spreading misinformation.
To incentivize its users, Terciv will award tokens for fake news content submitted to the blockchain. The allocations are to range between 25 tokens per article, 100 tokens for articles submitted distributed on social networks which have reached a minimum of 5,000 views, and 1,000 tokens for articles which have reached a minimum of 100,000 views, according to its website.
Remedy for spread of fake news
John Terrero, founder and CTO of Terciv, told Cryptonews.com he has assembled a team of engineers which have developed all of the current applications for the platform.
"When we started the project we considered many options – not just blockchain. After considering all the advantages of a distributed ledger, we determined that blockchain is the technology that best addresses the core problem with fake news – trust. A blockchain solution provides transparency, while at the same time protecting the information from internal or external manipulation," Terrero says.
Terciv's founder hopes that its approach will prove to be popular with both publishers and consumers.
"Our approach relies on an ecosystem, rather than gamification. Content publishers will benefit from having their content on the blockchain to ensure trust, while consumers will benefit from knowing that the content has been filtered," says Terrero.
Asked about the project's funding, Terrero says that Terciv "has raised a small inside round to fund the building of the current prototype". The company has also scheduled a token sale in March.
Drive for innovation
There is a rising number of start-ups that aim to fight fake news. These include Poland-based Userfeeds, which runs a platform that aims to combat fake news through the use of special reputation currency schemes. The start-up says its Ethereum-built platform enables users to design voting systems to quickly gather feedback on important topics.
"Our model enables the rapid creation of reputation currency schemes. You can reward users for actions taken within your application with your own currency," according to the start-up's website.
Kostinuk names the Decentralized News Network as another example of a blockchain-based solution to news creation and dissemination. The platform says it "harnesses the power of the Ethereum blockchain to allow for a fully decentralized network" whose activity "is driven by its currency called DNN Tokens, which are distributed in proportion to a contributor's effort."
Kostinuk estimates that the crisis in traditional media could spur opportunities for new start-ups that work on solutions to counter fake news.
"This is a promising business segment within the blockchain industry because it is a highly relevant issue that requires remedying. We are well into the era of consolidation and downsizing in the news industry, which has resulted in buyout demands and layoffs," Kostinuk says. "The question remains, who can best adapt this emerging technology to overcome the ever-shifting tides of news reporting. It is not a simple solution, but blockchain technology offers one of the greatest opportunities to reshape what is a centuries-old trade struggling to survive in this digital era of information sharing."