Major Exchanges Are Hiring: Here's What the Data Is Saying
Bitcoin (BTC), is back in a full-blown bull market, ethereum (ETH) and altcoins are rallying too, prompting a hiring spree at leading digital asset exchanges.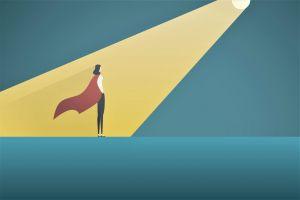 To gain further insight into what direction the crypto industry is heading, we will delve into some of the publicly available current job listings at leading crypto exchanges in the US, Asia and Europe.
In the US
At the time of writing, Coinbase has a large number of job offerings listed on the career's section of its website, amounting to over a hundred open positions.
The Engineering Department seems to be on an expansion trajectory with a whopping seventy open positions. The Backend and Frontend subdivision are looking for 25 and 17 new staff members respectively. This data suggests that Coinbase is looking to further cement its position as a leading exchange in the region by focusing on developing a more robust platform after it faced multiple technical problems this year.
Additionally, some of the open positions relate to Web 3.0, or a more decentralized web, and DeFi (decentralized finance), suggesting that Coinbase may be looking to play a bigger role in the dapp (decentralized app) and booming DeFi market.
Other notable departments include Legal and Compliance with 14 open positions, Customer Experience with 14, and finally, Security and Privacy with 15 open listings. Under the Legal and Compliance section, they are seeking individuals with knowledge about Germany, the UK, Japan and the US. We can deduce that the company is looking to streamline its regulatory approach in the US, the UK and Germany, where it is already accepting customers. Furthermore, the Tokyo and Singapore positions suggest Coinbase is looking to extend operations in these countries.
Kraken, which recently received a bank charter, is also on a hiring spree. While there are over ten departments with open listings, a few departments take up the bulk of the offered positions.
The department Client Services has the highest number of listings. Additionally, a significant number of the open positions are related to specialists in specific countries. This suggests a push to make the Kraken product offering as localized as possible, especially in non-English speaking countries.
The departments of Product and Engineering also have a high number of listings, many related to the user experience and app development.
Gemini has the fewest open positions amongst the leading US-based exchanges with 38 listings. Three departments have the largest number of openings namely: Design Technology, Security, and Software Engineering. The majority of these listings are related to further enhancing existing products and services under the Gemini platform, suggesting that Gemini is focused on perfecting its offering.
In Asia
OKEx has six open positions, one can find via its website, many related to its Hong Kong and Beijing offices. Most notably, the company is looking for user experience personnel and a regulatory compliance professional. This suggests that the exchange is looking to ensure it meets the strict legal requirements of operating in that region. As reported, the company aims to double the number of their employees in two years. At the end of 2019, OKEx reportedly had around 1,000 employees.
Another leading crypto exchange in the Asian region, Huobi shows no open positions on its website, but one can find 18 positions on its Linkedin page. The most senior position is general manager, while there are multiple positions for analysts and specialists who could help the company deal with risk control and legal issues. Also, it looks like the company is seeking to increase their hiring efforts as two positions are related to human resources. Another two positions are open for support specialists. Also, there are three positions for people in finance.
Binance has a whopping 207 open positions in over a dozen departments. The major crypto exchange has 34 open positions in the Customer Support department, many of which are country specific. Additionally, quite a few of the listings in this wing are related to specific languages. These openings suggest that Binance is making a push on meeting the needs of its customers in their native languages, especially in Asia.
Another notable department for Binance is the Engineering department, with 21 open positions. Many of these positions are based out of various Asian locations and a few in Europe. We can extrapolate that Binance is looking to solidify its dominance in the Asian market while further enhancing its reach in countries like Russia and the Netherlands.
Finally, Product Design and Operations each have 15 open positions. These divisions are looking for qualified individuals in specific regions, again suggesting that Binance is looking to increase and solidify its presence in a number of regions globally.
In Europe
Leading European digital asset exchange Bitstamp has eight open positions. The majority of them are based out of Luxemburg, with the other three are for Slovenia, the UK, and Singapore.
The position offered in Luxembourg are all related to regulatory compliance, suggesting that Bitstamp wants to ensure its operations are well within the realms of any existing legal directives. Moreover, this may suggest that the exchange is preparing for regulatory changes and wants to be prepared in the event they do materialize.
Vienna-based Bitpanda has over 55 open positions. Most of the listings are based out of Vienna suggesting a reluctance to venture into regions outside the EU, which the company already supports.
Marketing and Engineering seem to be Bitpanda's core focuses in this current time period. The highest number of open positions come from the Engineering division, suggesting the company is seeking to solidify the quality of its platform. Additionally, Bitpanda seems to be focused on acquiring more users within its market share as is evidenced by its marketing positions.
An overall look
Given the extrapolations we can make from the talent needs of some of the largest digital asset exchanges in the world, we can see that many are focused on solidifying their existing market positions while others are looking to expand aggressively into new regions.
What almost all exchanges have in common, though, is the desire to remain on the right side of the regulators, as evidenced by the number of open positions in legal and compliance departments.
____
Learn more:
Korbit Offers Bitcoin Employee Reference Rewards
Blockchain Job Salaries on the March in China
Alibaba's Ant Group Plans to Stockpile Blockchain Talent 'for 20 Years'
How Close Are Russians to Getting Paid in Crypto?
China Adds New Blockchain Post to List of 'Officially Recognized Jobs'
Check Out How Much Coinbase Paid Their Former CLO
Irish Firms Pay Blockchain Devs More than US Counterparts – Report
Maybe Blockchain Engineering Is Not a Golden Ticket after All
---