Looking For A Career Change? Consider Becoming A Blockchain Developer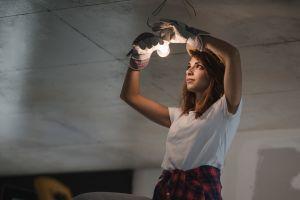 In the last twelve to eighteen months, blockchain development has become one of the most in-demand skills in the job market. According to tech jobs portal Toptal, the demand for blockchain developers has increased by 700% from January 2017 to January 2018. Furthermore, leading online freelancer jobs marketplace UpWork has announced that the skill "blockchain" has become the fastest growing skill on its platform in Q1/2018.
Blockchain development skills are highly sought after, and this demand greatly outweighs supply. In May, there were 14 job openings per blockchain developer, according to TechCrunch. Due to this acute talent shortage, blockchain engineers are able to command high salaries.
What is a blockchain developer?
A blockchain developer is a computer programmer who is able to secure a distributed ledger network as well as design protocols, test a range of different assumptions, and develop plans for possible adversarial incentives within a network. A blockchain developer's work, therefore, involved the skills of a database developer and a distributed systems developer.
Moreover, blockchain developers build decentralized applications on top of blockchain networks and develop smart contracts. To do that, a blockchain developer must be skilled in programming language native to the blockchain networks that he or she is working on. If a blockchain engineer is working on a DApp (decentralized application) for Ethereum, for example, he or she will need to be versed in Solidity, Ethereum's programming language.
According to the tech giant IBM, essential skills that blockchain developers are required to possess are being able to drive business outcomes, embracing blockchain as a service, mastering interoperability, having an in-depth understanding of blockchain platforms and architecture patterns, and understanding blockchain security, among others.
How much do blockchain developers make?
According to the Blockchain Salaries Report 2018 by recruitment firm Blockgram, estimates suggest that the average annual salary for a blockchain developer is USD 130,000, which is well above the average salary for a typical software developer of USD 105,000.
The highest salaries for blockchain engineers if found in Switzerland, where salaries range from USD 120,000 to USD 180,000.
The report also suggests that freelancers who possess blockchain developments skills make between USD 50 to USD 100 an hour.
However, these figures - taken mainly from online job postings - are likely to be lower than the actual salaries talented blockchain developers are receiving. According to FinancialNews, industry experts are saying that top blockchain developers can expect wages between GBP 250,000 (USD 329,000) to GBP 500,000 (USD 658,000) due to the high demand for their skill set.
Richard Burgess-Kelly, the founder of RegTech recruitment company Liberam, told FinancialNews: "There's a talent shortage in the network. There's a big shortage in artificial intelligence, machine learning, and blockchain. Due to the nature of supply and demand, salaries for blockchain professionals are rising as well. When you have done a Ph.D. in blockchain, you can make a fortune."
Why is blockchain talent suddenly in demand?
The high demand for blockchain engineers is a testament to the impact that blockchain technology will have on the future of both the private and public sector. While the blockchain was more of a fintech buzzword two years ago, today, very few individuals still doubt that the technology that was pioneered by the digital currency bitcoin will severely disrupt any industry or sector that involves the storing and transferring of data.
Companies are, therefore, scrambling to get their hands on the limited supply of blockchain developers while universities and other educational institutions are creating courses that teach the necessary programming skills and technical knowledge that blockchain engineers require.
The comparatively high salaries that experienced blockchain developers can command are not only a function of the limited talent supply but also due to the fear that companies have of missing the boat on the "blockchainization" of their industry or sector. That is why large corporations financial institutions are willing to pay top dollar for blockchain talent. They want to ensure that they can remain competitive by increasing efficiencies and lowering costs through the implementation of blockchain technology into their operations.