Innovation, Regulation, and 20 Crypto Jokes
Another week of innovation and regulation in the Cryptoworld. We learned that Binance plans to start an open blockchain project, Venus, and a new digital currency might be delivered to the Cryptosphere. Santander is bringing a Ripple-powered app to Latin America, Rakuten enters crypto trading business, MaiCoin wants to join Facebook's Libra Association and believes that Taiwan will become Libra's Chinese-language capital, and the Austrian State Printing House aims for 'major role' in crypto adoption.
While the EU antitrust regulators are looking to grill Facebook's partners about Libra, the U.S. and Swiss regulators also decided to have a discussion on Facebook's Libra and "other cryptocurrency projects", and Israeli financial regulators want to give blockchain and fintech companies a fast-track, but individual crypto traders have been left frustrated by the banking system. In South Korea, while Kakao's Ground X signed a business deal with Woori, government authorities again delayed the verdict on an application lodged by Moin.
Meanwhile, in miscellaneous news, in the week that saw Ethereum Classic beating 96 coins, Sichuan's BTC miners have unfortunately been flooded, Vitalik and CZ disagree over blockchain capacity and speed issue, buyers of "virgin bitcoins" are paying up to 20% more, Bitcoin's popular twitter handle abandoned BCH for BTC, and new Satoshi Nakamoto appeared, surprising nobody.
And now, following our collection of 19 crypto vanity plates, we bring you crypto jokes. Enjoy!
__________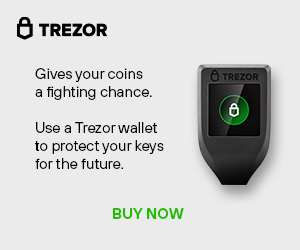 A vital question of choice.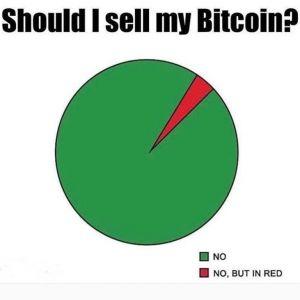 __
A vital question of pragmatism.
A man tries to take your gold, you can hit them with the gold

a man tries to take your bitcoin, wtf do you do, hit him with your fake electronic money? #DropBitcoin

— Crypto Loomdart (@loomdart) August 8, 2019
__
A vital question of accuracy.
There are two types of people on crypto 😂 pic.twitter.com/aMRGleTg0P

— Hailey Lennon (@HaileyLennonBTC) 21 August 2019
__
When you reach the greatest truth of them all.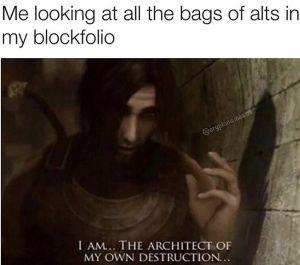 __
Think of it as self-sufficiency.
Being in crypto from a 3rd world country feels like... pic.twitter.com/bBnnkrlJTc

— Nico (@CryptoNTez) 19 August 2019
__
Well, it's been bouncing all around USD 10K these days.
#bitcoin currently

H/T @frontierhusky pic.twitter.com/gFpLamcpV8

— Nick Cote (@mBTCPizpie) August 13, 2019
__
Speaking of which...
Let's make that 10k buy wall so big it has #Trump #FOMO into #Bitcoin. $btc #cryptotwitter #cryptotrading #cryptomeme pic.twitter.com/XM2qz3TAzI

— Yoeshi (@YinYangYoeshi) August 14, 2019
__
...But you know what I mean.
This is the last time you will see 4 digit #bitcoin, well the 18th last time actually. pic.twitter.com/WhWquP99M5

— 🅼🅰🆂🆃🅴🆁🅲🅷🅰🅽🅶 (@MasterChangz) 21 August 2019
__
Reaction Type 1.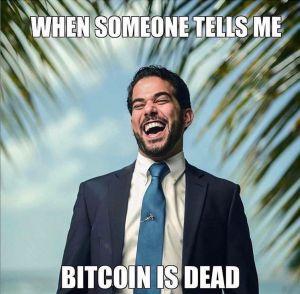 __
Reaction Type 2.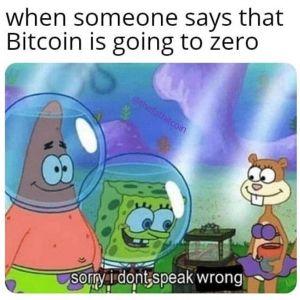 __
Max Gym Time.
Bitcoin maximalists when they say they like to lift heavy things pic.twitter.com/jsdcD51pPw

— icebergy ❄️ (@icebergy_) 20 August 2019
__
Experience kicking in.
#crypto #cryptomeme #cryptomemes #cryptocurrencymemes pic.twitter.com/TN1nOCgONy

— Crypto Favs ⭐ (@cryptofavs) August 18, 2019
__
Full Crypto Jacket!
Getting ready for altszn 2021. pic.twitter.com/5rP5dD2fdr

— Mr. Backwards ® (@Coin_Shark) August 9, 2019
__
For clarification purposes - levels of hell or of sin?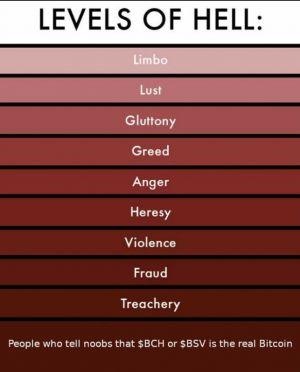 __
Diplomacy at work.
Got my crypto letter from the IRS in the mail this morning pic.twitter.com/6I5a89oqMB

— Charles (@CharlesTheETH) 20 August 2019
__
Awww... Wait! No!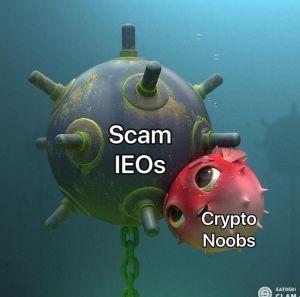 __
The difference a market makes.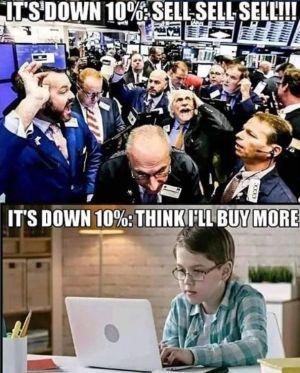 __
Ooooh, just missed it!
This altcoin at this level is a steal.
Buying now before it's too la...pic.twitter.com/dMlA2VZO5C

— The Crypto Monk ⛩ (@thecryptomonk) 21 August 2019
__
You know, the usual...
This is how we will start our week once $BTC reaches 100k 😎☕️ pic.twitter.com/RdnB9Ih4B5

— ₿lackbeard (@crypto_blkbeard) 20 August 2019
__
And a crypto song for the weekend.